How To Use Facebook Geo Targeting For More Engagement
Facebook has a very useful feature that can help you locate specific geographic areas. Using Facebook geo-targeting, you will be able to ensure that the people viewing your ads are more likely to find content that is relevant to them and entice them to visit your site. This can be a powerful tool for maximizing the effectiveness of your ads. Now let's take a look at Facebook geo targeting.
What is Facebook geo targeting?
Facebook geo targeting is a kind of Facebook marketing based on the location of a specific user. The more relevant the advertisement is to the user, the more likely the user is to convert. If you want to attract new customers online, this may be an effective way.
By targeting the geographic location on Facebook, we can display our Facebook ads on the places we chose on Facebook!
When setting up ads, Facebook allows you to target your customers by country, state, city, postal code/postal code, and company address.
What are the advantages of Facebook geo targeting?
There are four points of Facebook geo targeting:
Attract more customers
Facebook geo targeting can open paid advertising to more companies. Not every company has stores nationwide. With this tool, small companies can accurately advertise to people in their city. When setting up your Facebook ads, you can further expand your audience to target people who might buy.
It can bring more customers to your business. Even if the people viewing your ad don't convert, they might recommend your service to people in their circles.
It is good for small business owners
The greatest value of this targeting function is that it can optimize marketing funds. That means that users viewing your ad may click, which is great news for small businesses with tight budgets. For small businesses, Facebook geo targeting is an excellent opportunity.
Highlight localization
What happened in your area? Is there a popular tourist attraction in your city? Use your Facebook geo targeting to target these in your ads and effectively increase your sales.
More personalized content and location targeting can help marketers increase engagement and resonate with their target audience. This can make the area relevant, allocate marketing expenditures more effectively, and meet the needs of satisfied customers.
Improve return on investment
When setting up your Facebook ads, you can further expand your audience to target people who might buy. For more precise and detailed targeting, you can enter a specific address to target the audience in this area, which can improve the ROI of your Facebook ads.
Different ways to use Facebook geo targeting
Set up geofencing on Facebook
In "Audiences" in Facebook Ads Manager, you can select the location to target.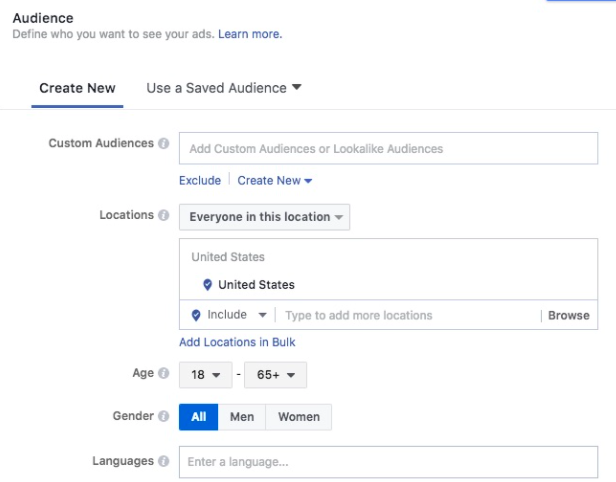 If you want to target a very specific local area, select the geographic location you want to target. You can select "Drop Pin" at the exact position that meets the positioning parameters. After putting down the drop pin, please note that the GPS coordinates will be displayed at the top of the map. Move the coordinates to increase or decrease the extent of the land to be covered.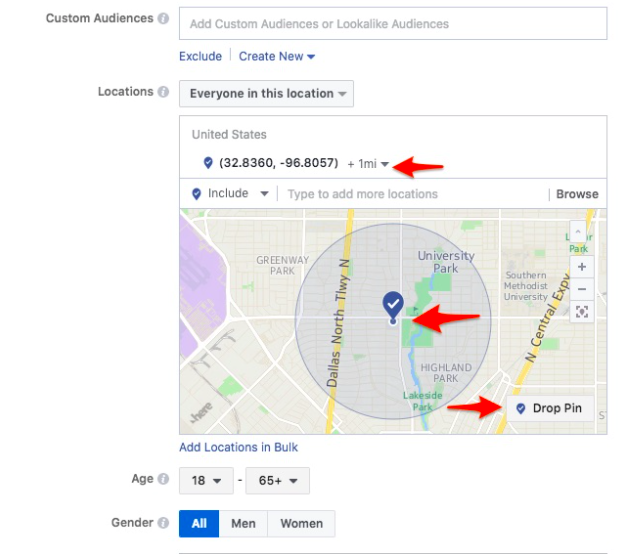 Narrow the scope with interests and demographic
Interest targeting
The more miles you cover, the larger your audience reach.
But you can use interest targeting to make your target audience specific and target users who are interested in your product as much as possible.
The problem is Facebook Ads Manager shows just 25 suggestions for interests that cannot satisfy the advertisers. But the Facebook interest targeting tool that can help you get more interests for Facebook ads such as AdTargeting. You can use this free online Facebook interest targeting tool to explore thousands of hidden interests and find suitable interest through keyword search and advanced filtering.
Use detailed information of audience
Targeting too many audiences means that there is a lot of competition among other marketers to attract these people. In addition, it is difficult to ensure that the audience is interested in your ad.
However, you can try to filter out segments that exceed your target demographics. So you should know your audience well at first and then narrow down your audience.
AdTargeting provides analysis report of the audience, includes the audience's location, demographic(age, gender, relationship status, educations), job title, device, and the affinity of interest and Facebook Page which you can use to analyze the audience.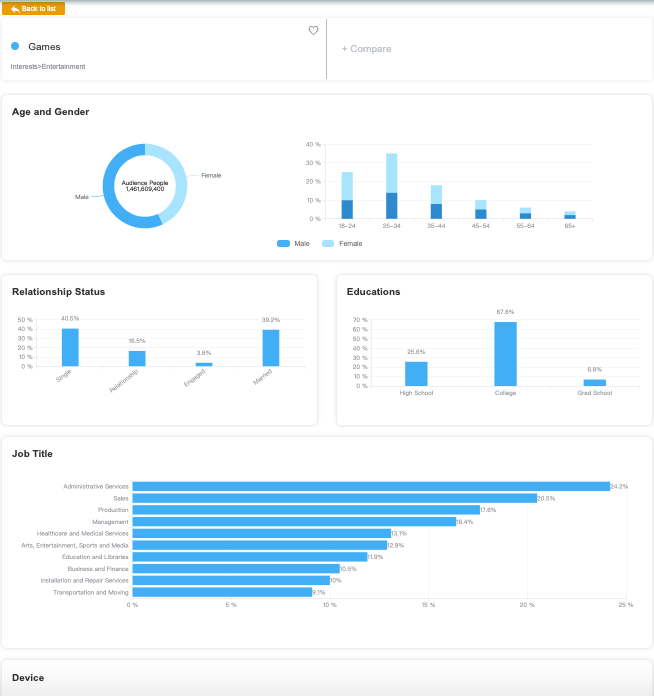 Exclude specific locations
Another way to optimize your audience is to exclude specific locations from targeting. This means that your ad will not be displayed to that "excluded" position.
With geographic exclusion, you can save money by spending your budget only on users who might use your offer.

Targeting geographical behavior
If you've been advertising for a long time, you'll notice some ambiguity in the actual meaning of "targeting" location. Because Facebook determines the location in many ways, you can use geographical behavior to target more accurate:
2.Location which is visited or recently visited
3.Set "Location" as the reference location on the profile
Final Thoughts
Above are some tips to help you successfully use Facebook geo targeting to ensure that your ads are seen by the right people. Hope you can narrow your audience through geo-targeting and make your audience more specific.