How To Become A Facebook Ad Specialist
Facebook has become one of the largest and most important online advertising platforms. If you are a businessman who have your own brand, becoming a Facebook ad specialist can help you maximize your advertising benefits, increase the return on investment of advertising and reduce advertising costs. If you don't have your own brand, becoming a Facebook advertising expert also can help you earn extra money and learn many market skills.
We have some great tips to help you learn how to become a Facebook ad specialist within a short time. Keep reading and get some practical advices.
What is a Facebook ad specialist?
Facebook ad specialists have played a major role in helping advertisers improve their advertising skills and grow their business. In addition to imparting relevant knowledge and providing suggestions on how to improve marketing performance, they also followed up the marketing performance of ads. Under the professional guidance of Facebook ad specialists, the business coverage and sales might be amazingly improved.
A Facebook ad specialist can provide professional guidance
They can learn about the latest information on the latest features and get strategic suggestions that can help improve advertising effectiveness.
A Facebook ad specialist can provide best Practices
They can learn from new strategies used by similar businesses in the market and industry from determining advertising goals to targeting audiences.
A Facebook ad specialist can provide customized service
The most important thing of being a Facebook ad specialist is providing customized service for advertisers. They should help advertisers learn and improve their advertising skills.
What skills do you need to become a Facebook ad specialist?
Even if it sounds difficult to become a Facebook ad specialist, it can help you find the best marketing opportunities on the world's largest social network. So taking some time to learn Facebook marketing skills and learn how to become a Facebook ad specialist are good investment in some degree. Let's take a look at what skills you need to become a Facebook ad specialist at first.
Maintain network interpersonal relationship
Facebook advertising is a social work that involves building relationships with people. You need to connect people through the Internet and find potential audiences for your own business or your client's business. So bringing people together will be the top job of Facebook marketers. That means Maintaining online interpersonal relationships and skills in managing online communities are very important.
You can do this by creating a Facebook business page or running a Facebook group. Both require regular interaction with fans. You need to post content what is relevant to the community and also provide help when the questions are raised.
Prepare advertising material
As a Facebook ad specialist, you need to prepare Facebook advertising-related materials including text, pictures, videos, etc. when facing different customer.
Advertising copywriting is a must-have skill for any social media marketing job (including Facebook marketing). Because you will spend a lot of time in writing posts and responding to queries. Therefore, proper writing skills are necessary. What's more important, you need to write attractive copywriting of different Facebook ads. And an interesting short copy can attract the attention of the audience.
High-quality pictures also can attract people to stop and watch your ad. You should choose the right image to have the greatest impact. Most consumers on the Internet (especially young consumers) are inspired by visual aesthetics.
Eye-catching videos that should not be missed can convey important business or product information and let people know your brand. All in all, prepare advertising material is very important of being a Facebook ad specialist.
Unleash your creativity
The success of every social media platform depends on the creativity of the people who run it. The more creative you can create, the more people will be interested, thereby increasing your online attention and engagement. A good sense of humor is also important.
Good creativity is very important for successful Facebook advertising. Creativity has always been the soul of advertising. If you want to make your own ad stand out from the crowd, you can use the following creative tips:
Show the brand early in the Facebook ad
Consider the different effect of silent playback and sound playback in design
Grab every second to attract the attention of the audience
Find the balance between information and time
Design composition according to the platform
Don't stick to the rules, try boldly
Know about Facebook paid advertising knowledge
Facebook advertising is a good way to promote, and it is also a must-understand aspect to become a Facebook ad specialist. Millions of companies are using them to increase content participation of their brand. Knowing how to run paid ads is one of the most wanted skills of Facebook skills any free social media marketer can have.
Facebook ads can greatly supplement interaction by promoting your content to a wider audience, not just your usual fans and followers.
And targeting your audience accurately is an important factor in a successful Facebook advertising, if you can target based on specific interests, it will have a clear definition of your audience, which will be very helpful. There are Facebook interest targeting tools that can help you get more hidden interests far more than 25 for Facebook ads such as AdTargeting.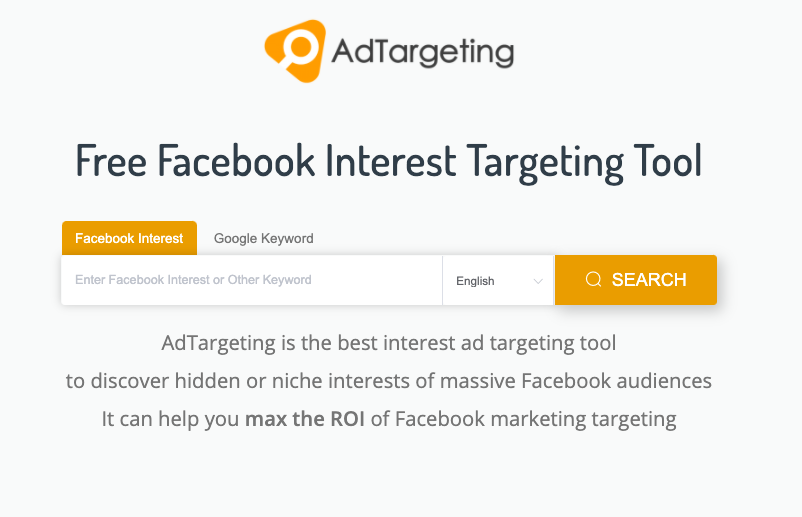 Get Analytical skills
You need to know whether your efforts on Facebook have achieved results, then you must do some analysis. The best way is to analyze your data. Analytical skills can help you know how to interpret the collected data.
You can use Facebook Audience Insight to analyze these data. A better way is to combine with AdTargeting. AdTargeting uses the big data analysis capabilities of Facebook to analyze the demographic characteristics of each interest, such as audience gender, age, relationship status, job title and so on which can combine with Facebook Audience Insights to set more suitable conditions in Facebook ads.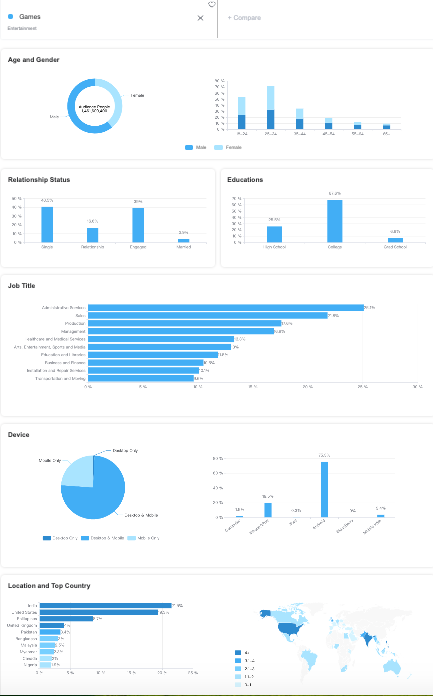 Know about SEO instructions
It's important to understand how Search Engine Optimization (SEO) works because they will expect you to do this. SEO optimization can improve the possibility of ensuring that as many people as possible see your Facebook posts.
By understanding how SEO works, you'll know what kind of content to publish, the tags to use, the best keywords, and other strategies to push content to a larger audience.
How to start to become a Facebook ad specialist?
So after mastering the above skills, how do you start to become a Facebook advertising expert?
Pay attention to industry trends
Understanding industry information, and always paying attention to Facebook's relevant policies and the latest industry information are also very important to become a Facebook ad specialist.
Learn to use Facebook page/group/advertising
Before becoming a Facebook ad specialist, practice the working methods of the followed to better prepare:
Facebook pages are very similar to personal profiles, but are more suitable for businesses, organizations, and public figures. Facebook page is free and very easy to set up. However, you must be extremely creative in attracting fans, then you can attract a wider audience and expand your page.
Facebook groups are like discussion forums on Facebook. You can create a group related to your industry or product, and potential customers who are interested can join the group. You can easily collect comments, suggestions, and feedback about your products or services by doing this.
Facebook Ads are an excellent targeted advertising platform that allows you to create ads target specific audiences. You can create ads to directly promote your Facebook page, webpage, event or app download. The related content is mentioned in the previous part.
Build your personal website/online image
It is not difficult to create and run a Facebook account. As a free Facebook marketer, customers will be curious to see you on Facebook. So when you practice how to use Facebook, make sure you are building your online presence.
If you have done any related work before, please contact your previous clients and employers for comments and suggestions. If you are creating ads for your own brand, you can start now.
Finally, hurry up and practice it now! Hope this blog can help you to be a Facebook ad specialist!