How To Target Facebook Ads To Fans Of A Competitor Page
With Facebook marketing has become a trend nowadays, you probably have realized that having a Facebook page is necessary for business advertising. In order to be part of the Facebook trend, we should use Facebook personally and see that how it could help us gain new customers and communicate with existing ones. So where should we begin?
There is no doubt that at least one of Facebook's millions of advertisers is your direct competitor. Targeting competitors is a common method and time-honored tradition in marketing. Getting your ads in front of a competitors' audience can build awareness and generate sales. Web search engines like Google allow us to do this by running ads against a competitor's brand and product-related keywords. But when it comes to a social media site like Facebook, what should we do?
The first thought that comes to my mind is to target the fans of your competitor's Facebook page. Facebook doesn't give you the option to directly target the fans of any specific page, but that doesn't mean you can't target a competitor. You can still target those fans through other means.
In this blog, I'll show you 3 strategies to target Facebook ads to fans of a competitor page across multiple channels.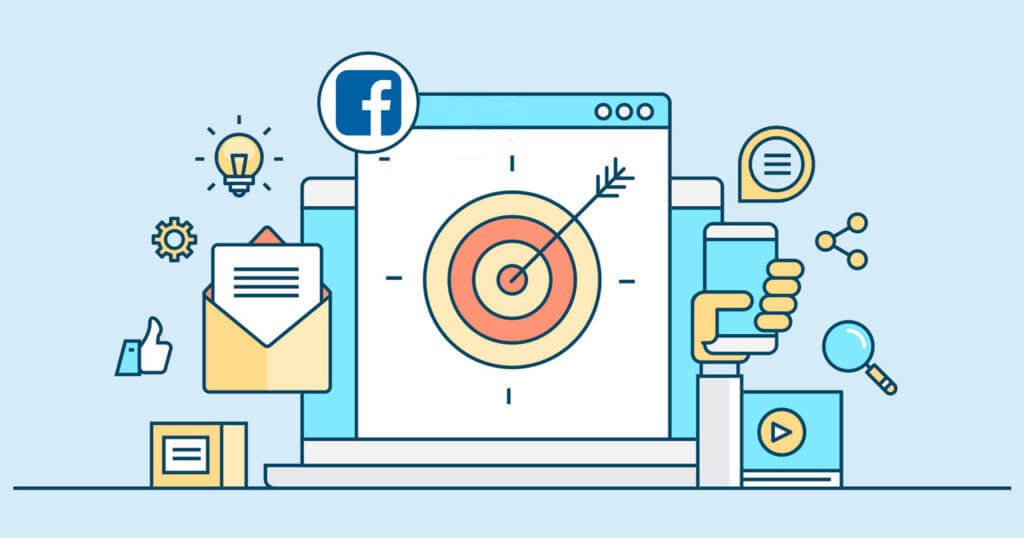 Finding specific Facebook pages that competitor's fans may be interested in
Due to we are not allowed to directly target the fans of any specific page on Facebook, we need to find some other methods. Because this doesn't mean we can't target a competitor, we just can't do it directly by targeting fans of their page, but we can still target those fans through other means such as finding these specific Facebook pages which may be cared by the fans of competitor. I'll share various strategies you can use to find these pages.
1.Competitor's Facebook page
List all competitors and find their Facebook page. These Facebook page can be the founder's page or the company's Facebook page. And then do some research on these pages to find the characteristic and the referable things of these pages. That can help us improve our page.
2. Facebook pages of public figures or brands
A good method to find the pages that fans of competitor may focus is to consider public figures and brands in your industry. Either the public figures or the brands has a large number of audience that maybe the fans of competitors or are interested in your products.
3. Facebook page displayed in the search
Enter the main keyword in the Facebook search field and be sure to select Pages. Browse the list of results for more pages related to your topic. You may find pages for public figures or some other useful pages.
4. Relevant Facebook page or page be liked
When you are on a relevant Facebook page, be sure to look in the "Relevant Pages" or "Favorite Pages of this page" section in the sidebar. These allow you to go further and find pages you never thought possible.
5. Facebook pages favored by top fans
When you click the Communities tab on any Facebook page, you'll see a list of their main fans. Open their profile and then paste up at the end of the url to browse other pages they like.
6. YouTuber's Facebook page
Enter your key keywords on YouTube to see who made the highest-ranked videos. Search for these people on Facebook to see if they also have a Facebook page. And then do some research on the pages of these web celebrity.
Using interest to target Facebook ads to competitors' fans
Of course targeting the people who like your competitors Facebook pages applies to targeting fans of any specific page. But most advertisers don't know this is possible. Using interest to target fans of competitor page is one of the most effective way. Facebook defines interest based on the things someone explicitly likes and closely related subject matter. This means that if your competitors or their customers are active on Facebook, you can use stated brand affiliation or fandom to create brand recognition and, eventually, sales.
Interest based targeting is effective because you can use competitors as your target interests. If you enter a competitor's name, Facebook will fill it with audiences who are interested or like the competitor's page. It's very likely that part of people see your Facebook Ads with that interest may be the fan of competitor's page. And it's also the closest page Facebook allows.
After we find specific Facebook pages and study the characteristics of these pages, we can summary something useful such as the interest. And then, you can use these interests or keyword combinations which represent your competitor to target the fans of competitor.
When it comes to interest targeting, most advertisers pick the wrong interests and target the same broad audiences as everyone else. So how to solve this problem?
1.Use Facebook Ads Manager to find suitable interest for targeting fans of competitor
You can choose interest in Facebook Ads Manager to target fans of competitors. When you enter the keyword, it will display some interest for you to choose, and you can also see the audience of the interest with it.
2.Use the interest targeting tools to find hidden interest for targeting fans of competitor
Due to Facebook Ads Manager only shows about 25 interests, which can not fully match advertisers' needs. We can use interest targeting tools to search more hidden interest. AdTargeting is one of the helpful tools. AdTargeting is a free online Facebook interest targeting tool that helps advertisers explore thousands of related interests and find suitable interest through keyword search and advanced filtering without your competition even knowing they exist.
3.Get analysis report of competitor's fans by targeting interest in AdTargeting
AdTargeting uses the big data analysis capabilities of Facebook to analyze the demographic characteristics of each interest, such as audience gender, age, relationship status, job title and so on. So that you can get the analysis report of competitor's fans by search the core interest of competitor. Get the analysis report can help you know the fans deeply to better target your campaigns and make content to your target users' preferences.
Use Facebook Page Likes to target fans of competitor's page
Page Likes of Facebook Audience Insight is a list of pages that are ranked by relevance and affinity. Relevance is the Pages that are the most likely to be relevant to your audience and affinity means how likely your audience is to like a given page compared to everyone on Facebook. So if you see a very high affinity score, it will be extremely likely that the audience you selected will also like those pages. So we can use it to find the pages which fans of competitors might like, thereby finding the characteristics of these pages and targeting fans of competitors.
You can also get the related Facebook pages by AdTargeting. There are similarities between Facebook Page Likes and Facebook pages in AdTargeting. You can get affinity and specific page in both of them, so that you can combine these two functions for better targeting fans of competitors.
In business, truly understanding who your customers are and what they need makes it much easier to express why your products or services are the best fit for them. If you don't target your audience accurately, you're going to bleed money by advertising to people who just don't care. What if there is a group of people who are already primed to buy from you? The good news is that group exists and they're your competitor's fans. So just use these 3 strategies to target Facebook ads to fans of a competitor page, and make your Facebook ads more effective!