Powerful Tools You Have To Use For Audience Analysis——AdTargeting
Introduction
Audience analysis is the key to FB advertising , As a powerful tools , AdTargeting helps you find a precise audience for Facebook . Entering keywords you want can unlock more interests, saving time and effort. Well, without further ado, let's get to the point.
Find the audience analysis page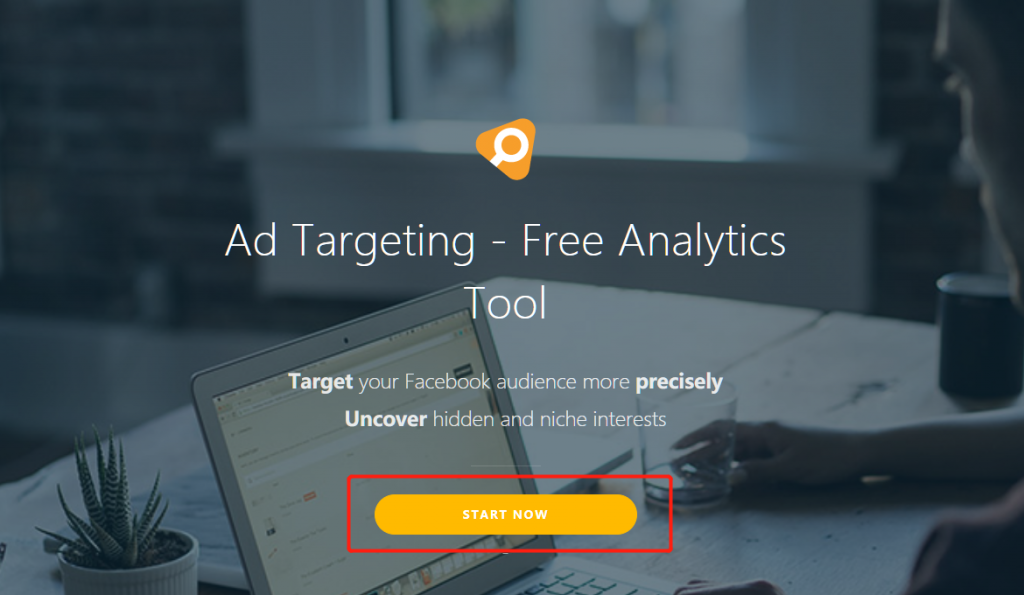 Click "START NOW" , you will a search page.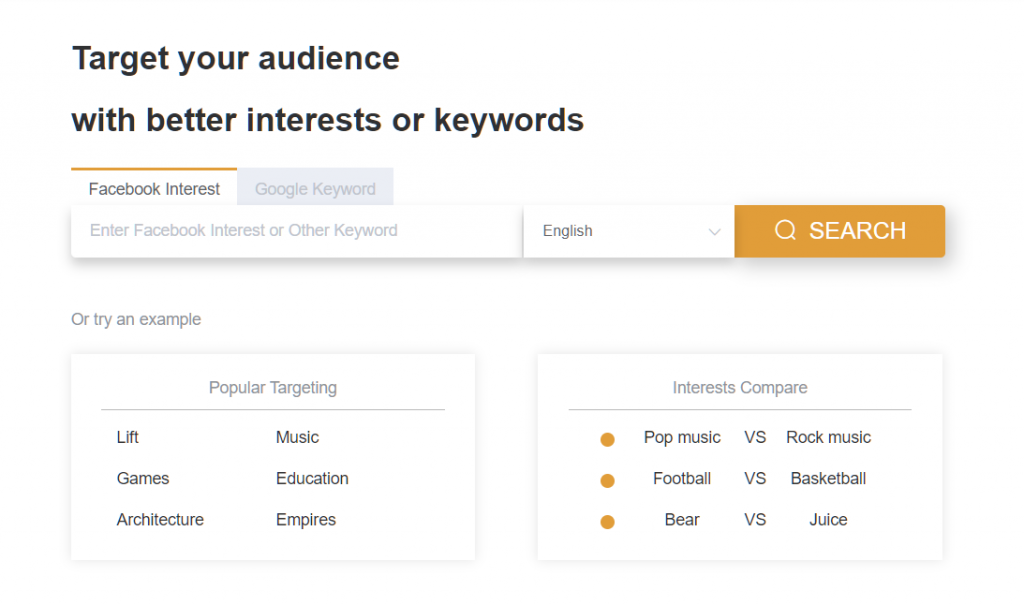 Search for keywords what you want, for example: sneakers, it lists many related results .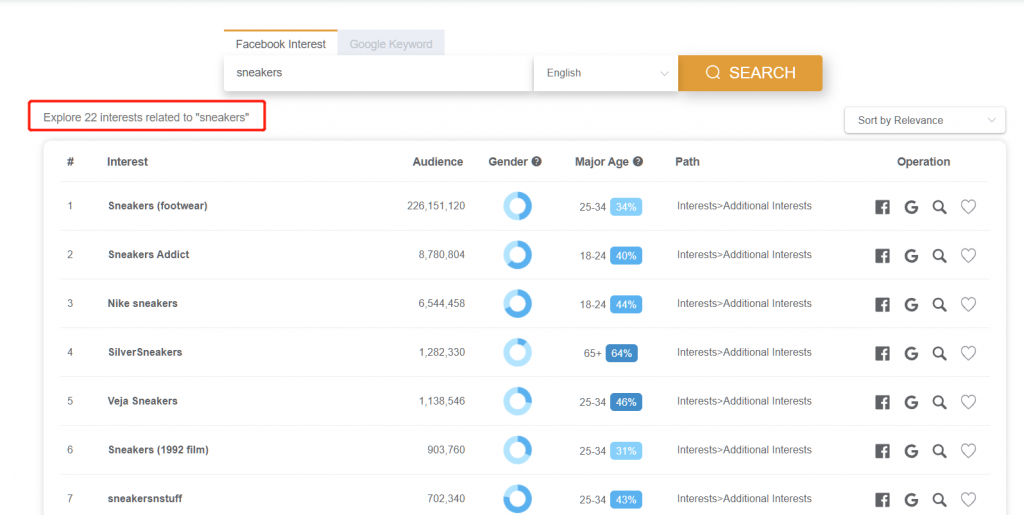 Click " Sneakers (footwear) " entry, enter the interest audience analysis.

Audience analysis and comparison of interest words
We add a comparison word—Nike Sneakers .

The first is gender and age . Although we see a significantly higher proportion of men in nike sneakers , the proportion of sports shoes for girls is slightly ahead. This may be that women prefer to follow shoes online, and Nike is a brand that men prefer. In terms of age, the audience of 18-34 years old is significantly higher than other.
The bottom is the relevant Facebook page.Under the "Audience" column, AdTargeting will tell you how much Audience Size of this Page is included in Pet Food, so as to let you choose whether to use this Audience by checking the relevance of Page, and the Page name is occasionally also can be retrieved in Interest.
Under the "Affinity" column, AdTargeting tells us "how likely is your audience to like a specific homepage compared to everyone on Facebook." In a smaller audience, this data will be more useful.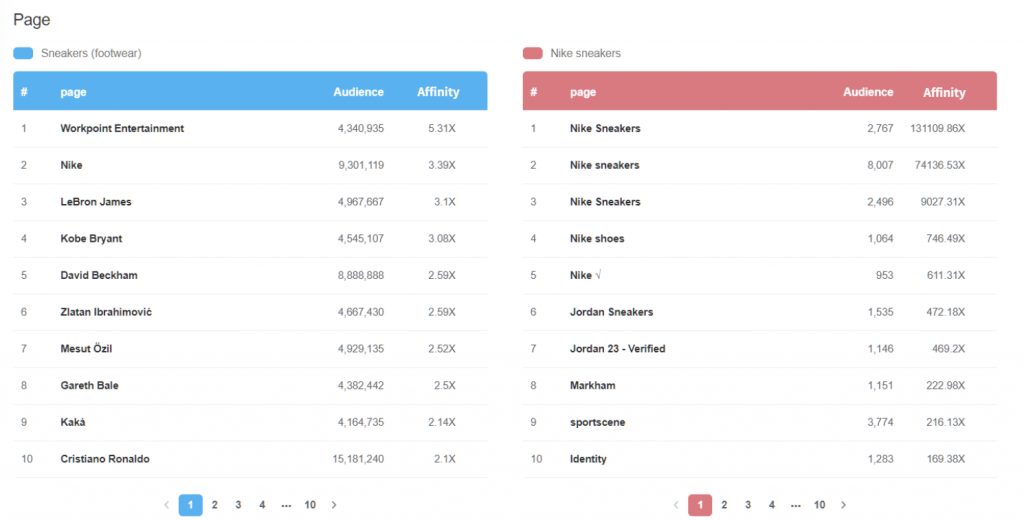 In addition, relationship status, education, job Title can also analyze the corresponding audience status ratio, we can choose a more targeted marketing strategy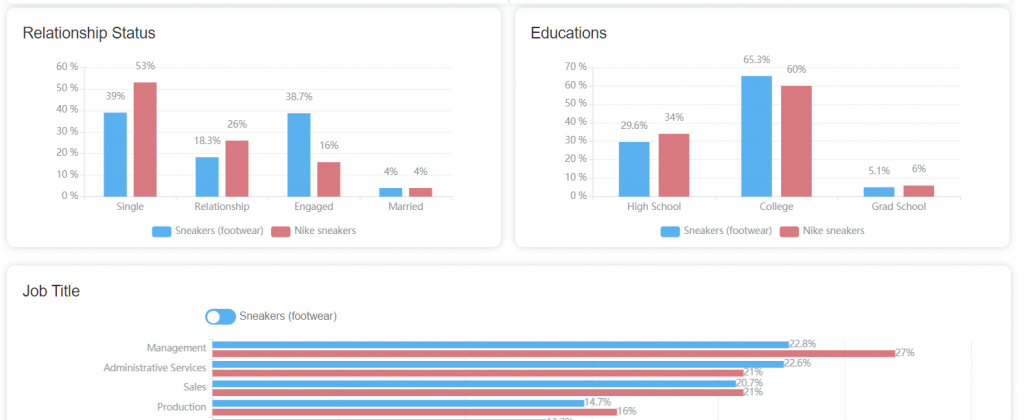 Conclusion
Regarding audience analysis, the powerful tool you have to use, AdTargeting helps you find a precise audience for Facebook marketing . AdTargeting tool is really perfect for the selection of Facebook Advertising Interest audience.