Free Facebook Interest Targeting Tool
Facebook Interest
Google Keyword
English
Chinese
Japanese
Russia
AdTargeting is the best interest ad targeting tool
to discover hidden or niche interests of massive Facebook audiences.
It can help you max the ROI of Facebook marketing targeting
Search And Access Hidden Audience Insight
AdTargeting provides a large number of keywords to reveal hidden interests that help you precisely targeting the audience and steal competitors' traffic !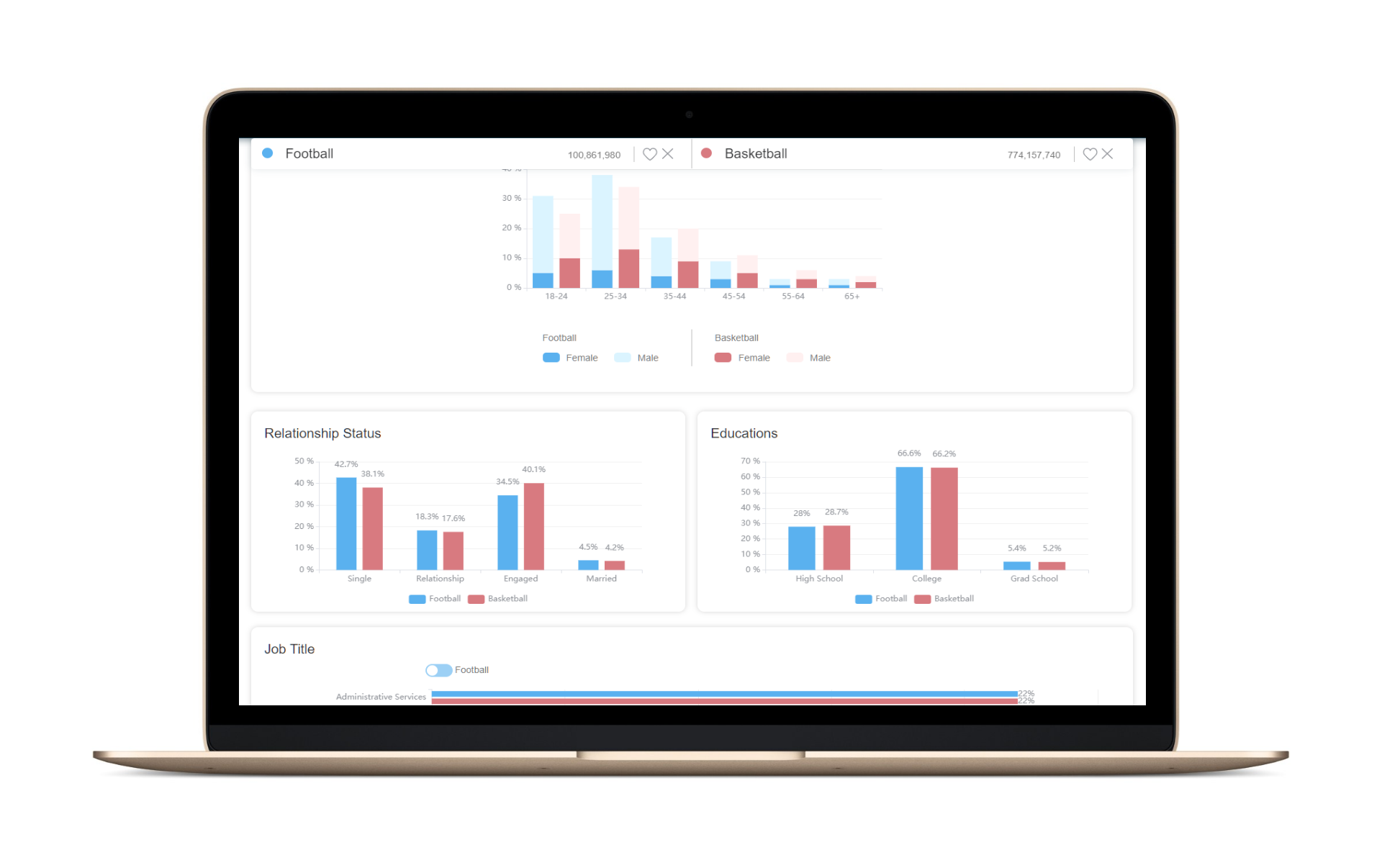 Search
Get a list of 1000 related interest keywords by searching for words of any interest!
Analysis
Obtained interest analytics report, includes the audience's location, demographic(age, gender, relationship status, educations), job title, device, and the affinity of interest and Facebook Page.
Category
Summary by interest Category, such as Shopping and Fashion, Entertainment, Business and Industry, Technology. Subdivisions are also supported to enhance user experience in categories.

Compare
Compare the audience differences between the two interests and choose the one that best suits the product.
Rank
Insight into classifications and lists of interest words to grasp industry hotspots and trends.
Language
Expand related interests for different languages. Target interest from Chinese, Japanese, Russian, and English.
Optimize your Facebook Advertising Targeting
---
What benefits can bring to your Facebook ad performance with AdTargeting ?
Find facebook interests and target competitors' audiences
To expand and discover great interest, take the guesswork out of interest targeting. Or target competitors' Facebook Page fans by interest analytics.

GET STARTED >>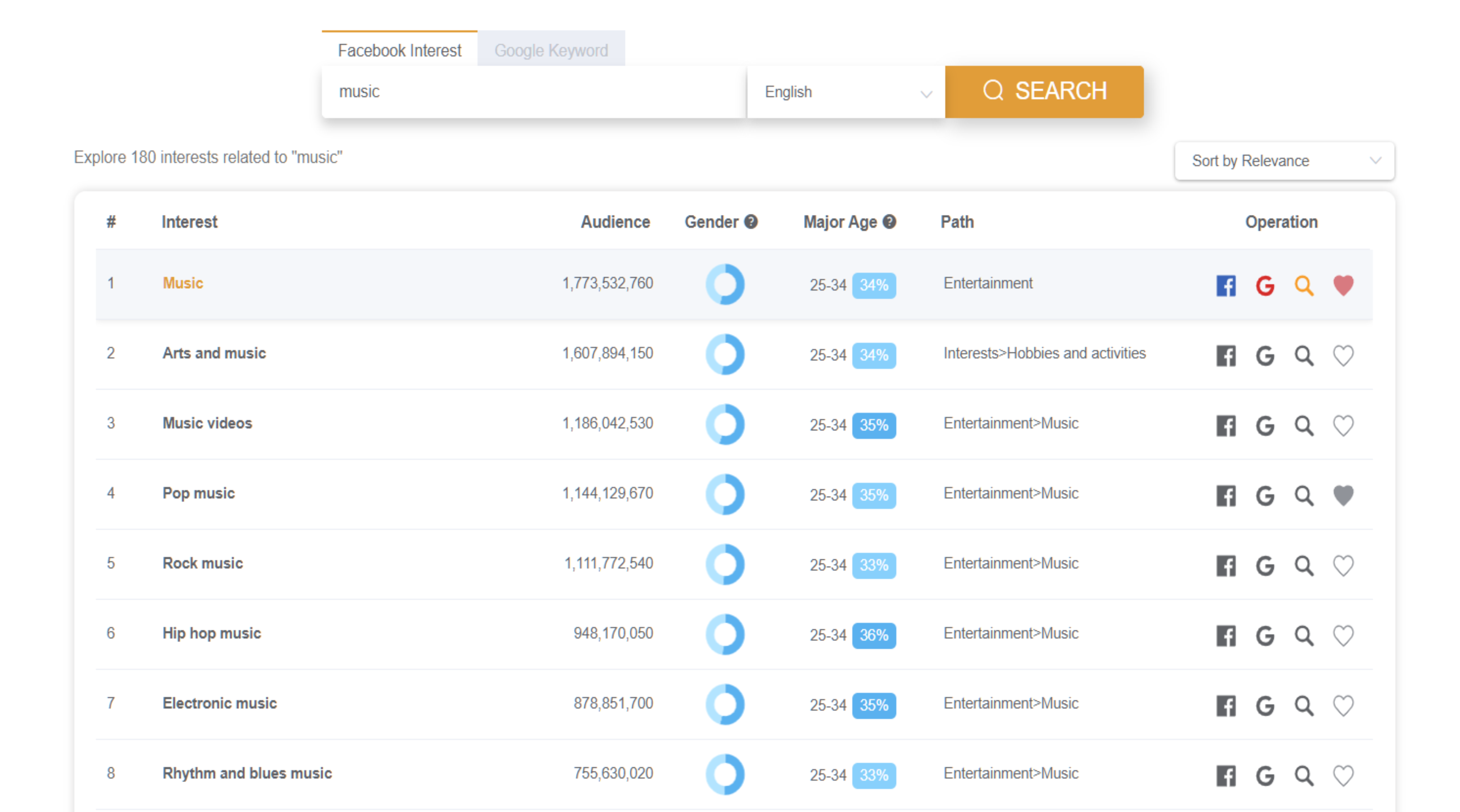 Improve targeting accuracy and increase advertising cost effectiveness
As we all know, the choice of audience is directly related to the cost and effectiveness of advertising. So our choice of audience is more and more prudent.

GET STARTED >>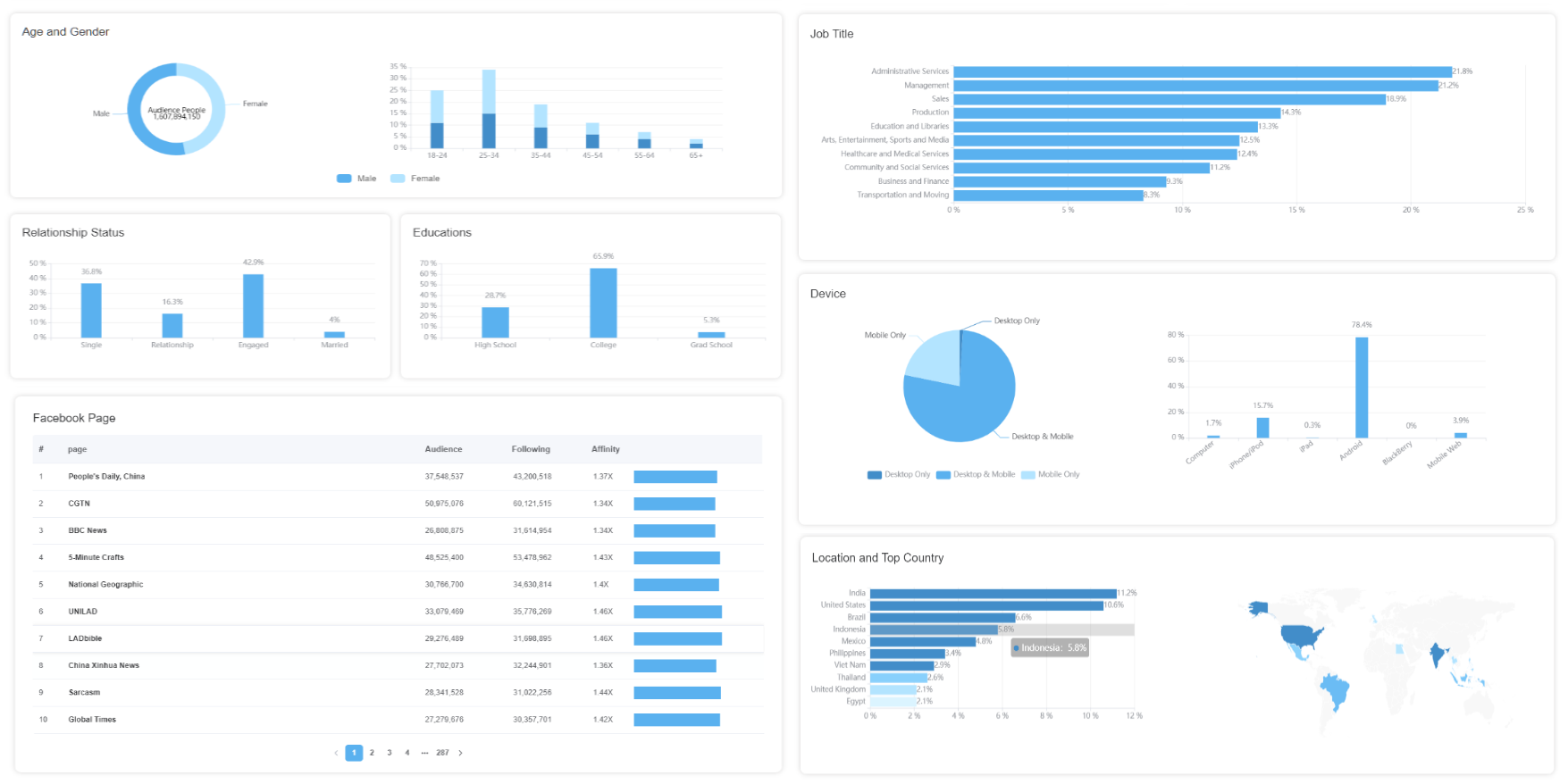 Compare audience and choose the more appropriate
Compare interests by Age, Gender, Education, Job, Location, etc. In the comparison process, analyze the audience and find more appropriate interests for your marketing.

GET STARTED >>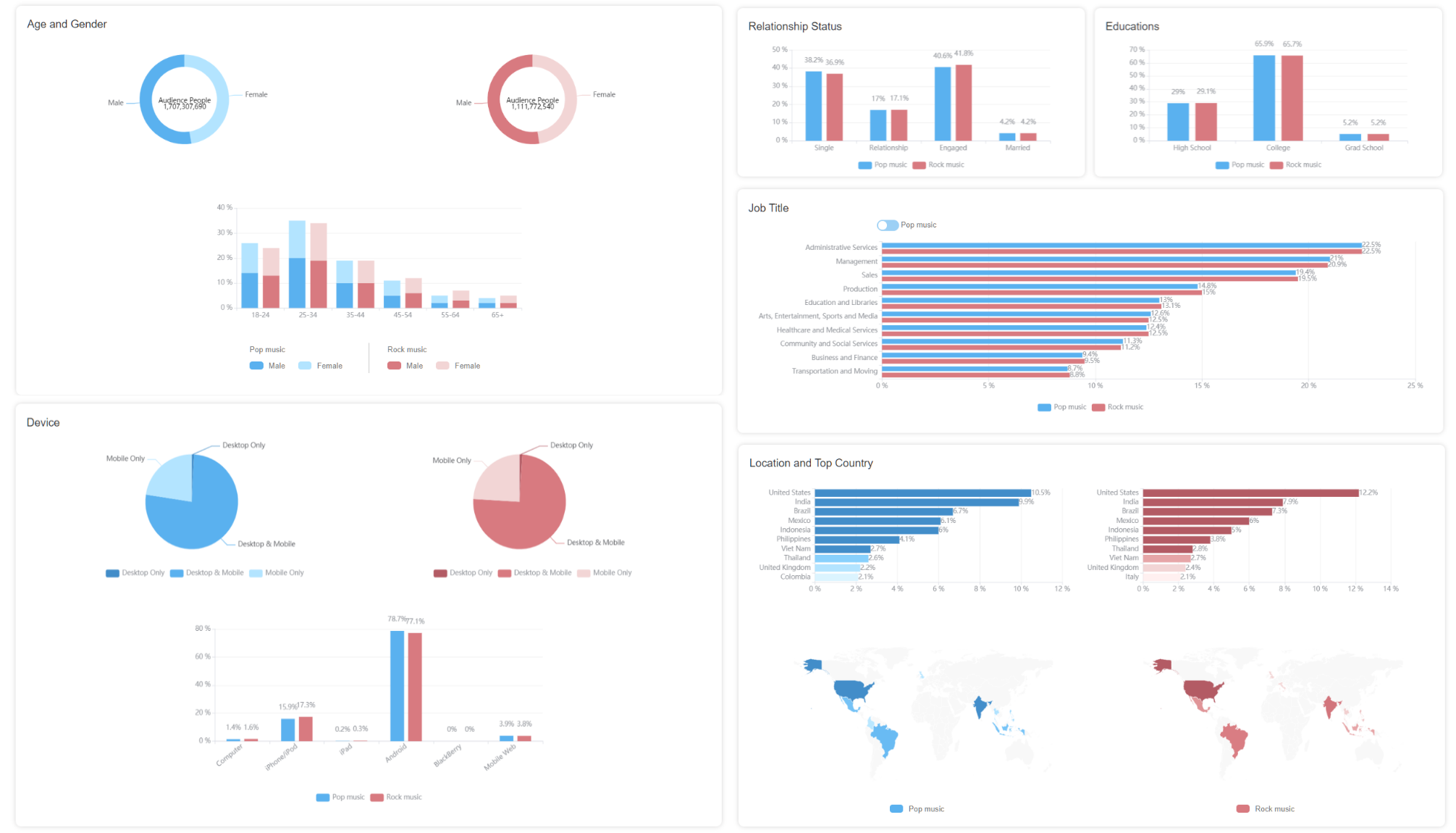 Testimonials
Join thousands of satisfied customers using our free toolkit.
I found more different interests. Most of the system recommended words can be analyzed in detail. I expect this tool to do better.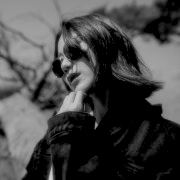 I strongly recommend the Ad targeting tool,a necessary tool for Facebook advertisers and marketers.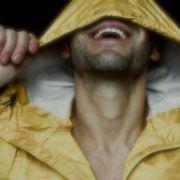 Pricing ?
Free Right Now



Find and Target your audience simply ,
start optimizing your ads at lower cost.
$0


Limited filtering
Limited analysis
Limited search results
Limited interest insight


Explore kinds of interests
Explore by multiple languages
Detailed interests insight
Compare targeting

$99 $0
FREE on July

Unlimited filtering
Unlimited analysis
Unlimited search results
Unlimited interest insight
Track interests

Explore kinds of interests
Explore by multiple languages
Detailed interests insight
Compare targeting