Why Is My Facebook Ad Not Delivering
"Why is my Facebook ad not delivering" Many advertisers are often unbelievable with no effect after advertising because they did not see the expected results. When people place Facebook ads, they want their ads to take effect immediately. Whether this is their first time is not important.
But even if you receive the best Facebook advertising training, you may not succeed. This kind of thing happens often! When your ads are not performing well, there may be different factors at work. In order to understand the essence of the "problem", which is very important, let's take a look at the factors that why Facebook ads are not delivering.
Your ad is disapproved
If your Facebook ad doesn't deliver, the first thing you should think about is whether your ad has passed the review. If your ad violates Facebook's Ad Policy, it will likely not be approved at the initial review stage.
If your Facebook ad fails the review, you should edit the ad to make it comply with the advertising policy. After editing the Facebook ad and saving the changes, the system will resubmit the ad for review. Facebook will send you an email explaining why the ad has not passed the review, and you should edit the ad based on the information in it.
And here are 9 reasons why Facebook is easily rejected:
Advertising displays or promotes tobacco, drugs and drug-related products
The ad promotes unreliable and/or unsafe dietary supplements
The ad sells weapons, ammunition and explosives
The advertisement contains inflammatory, excessively violent content
The ad promises to provide forged or forged documents
Malware and spyware can be found in ads, surveillance equipment
Ads use unlikely or exaggerated "before and after" images to promote weight loss
The ad contains "adult content"
Unrealistic claims or "get rich quick" solutions
Inaccurate audience targeting
As we all know, targeting the wrong audience will not bring any conversions, will also increase the cost of advertising and reduce the return on investment. Targeting a narrow audience can also affect the effectiveness of advertising.
One way the company is working to control advertising cost from being "too creepy" is to require advertisers to target a minimum audience size to run an ad campaign. This is likely to result in missing many potential customers. How to solve this problem?
You can use Facebook interest targeting tool for help. Interest targeting is using interests to target accurate audiences who are interested in advertising. The more interests, the larger the range of potential audiences targeted. AdTargeting is one of the best Facebook interest targeting tools, it's an online Facebook interest targeting tool that helps advertisers get many hidden interests and find suitable interest through keyword search and advanced filtering. You can use it to target more accurate audience.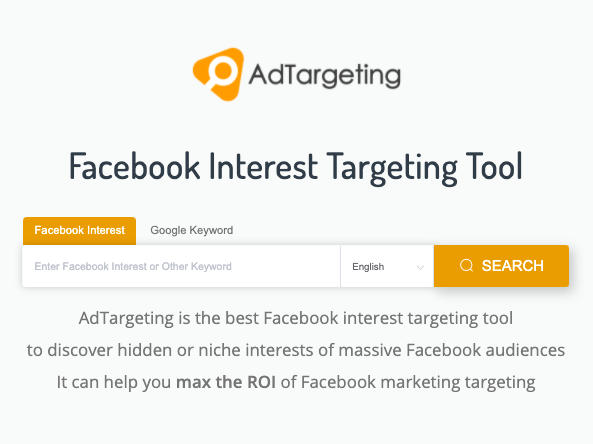 Your offer is not enticing enough
Bid too low will reduce the competitiveness of your ads. If your ad has no chance to be displayed, it certainly not have good results.
When setting up a bid strategy, choosing "lowest cost" allows Facebook to select the best amount for the action you choose and make a competitive bid (this is ideal for most advertisers because it ensures that the bid will not be set too low or under delivery). Adding a bid limit can tell Facebook the maximum amount you are willing to pay for an operation, but a bid that is too low may affect your ad delivery.
In this case, you must go back and check if you are selling the right product or service. Try to evaluate your offer from the customer's point of view. You can use the best Facebook ads cost analysis tool – AdCostly for help. ADCostly provides CPC, CPM, CTR and CPA benchmarks for Facebook advertising to help you better adjust your Facebook ads cost.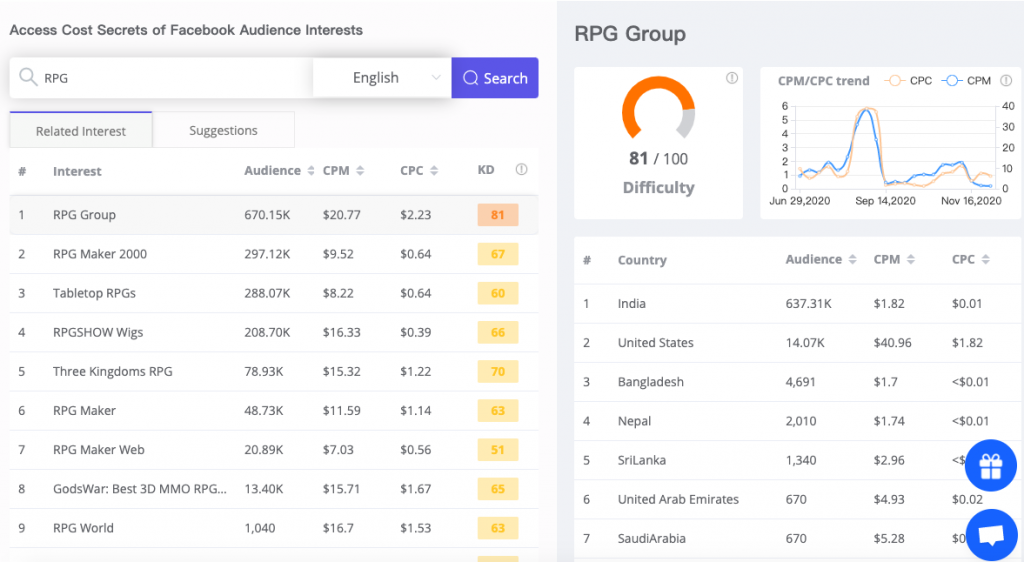 Reached spending limit
Reaching the spending limit may also result in your ads not delivering. The account spending limit ensures that your campaign spending does not exceed your initial expected campaign budget. But after setting a limit, it is easy to forget it. Once the limit is reached, Facebook will stop showing your ads.
How to fix it? You need to re-run ads and change, reset or delete your spending limit.
Your ad quality is low
Unfortunately, some advertisements can give people a negative experience and Facebook will identify them as low-quality ads, which means these ads will have fewer opportunities to be displayed. Facebook identifies low-quality ads as:
Use clickbait content
Landing pages not related to ads
Conceal information to attract people to click on ads
Use exaggerated ad copy to attract more clicks
Contains incorrect spelling and grammar
So when you run Facebook ads, you need always use high-quality, relevant ad copy and landing pages. Avoid misleading content and set the right expectations for advertising also count much.
Ad content is not attractive enough
Your Facebook ads may also be active but not effective. This means that your Facebook ads may be accurately positioned and have the opportunity to be displayed, but because the ad content is not attractive enough, there are few clicks and conversions.
In this case, you should do some research on the content of the advertisement, such as observing which materials your competitors' advertisements have and whether there are any lessons to be learned. You can use BigSpy to view the creative ideas of competitors' ads and find inspiration from them.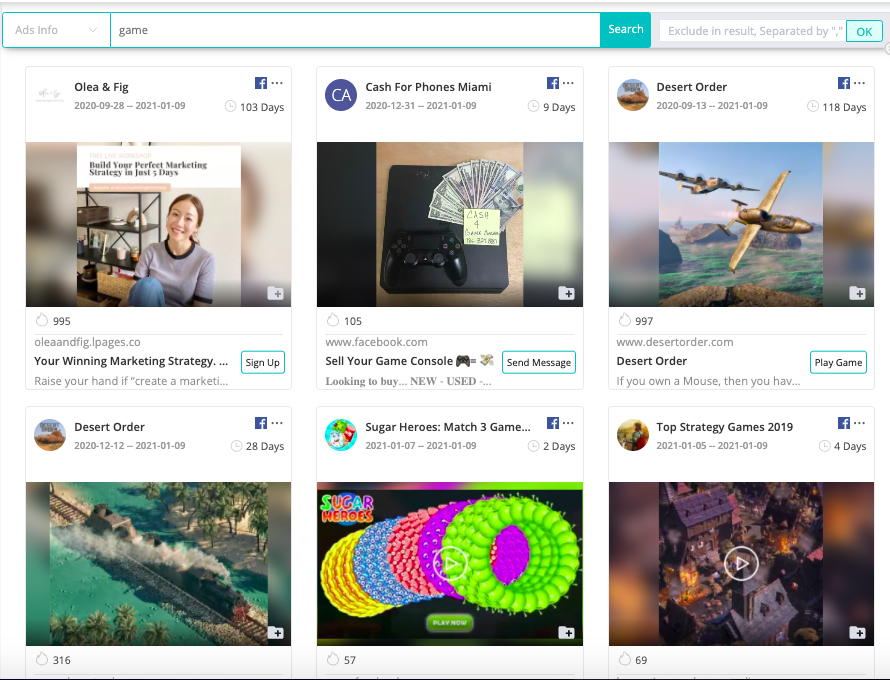 You also can discover more advertiser pages and get Facebook advertiser analysis include Advertising trend, Hot words, Geographical distribution, Platform distribution, and Creatives type in "AdTargeting Advrtiser". You can also get distribution Creatives Insight to spy on Facebook ads of your competitors and steal their traffic.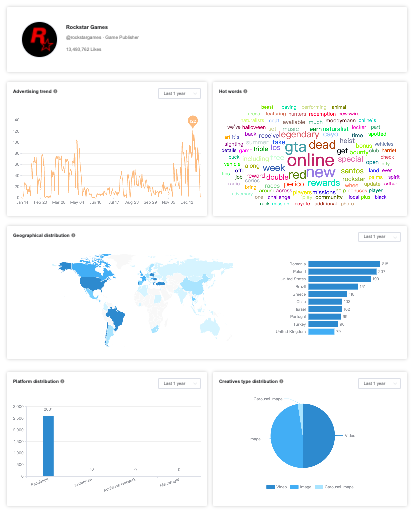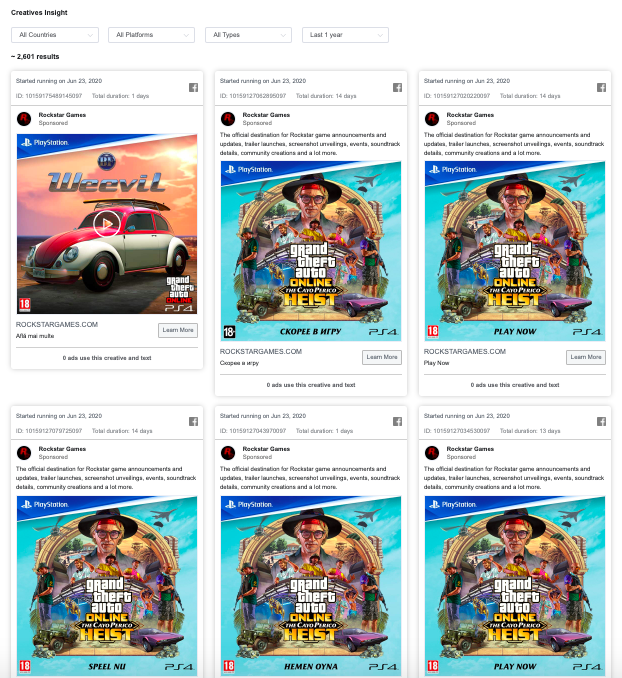 Brand Positioning
In addition to choosing your target audience, you also need to maintain a consistent brand positioning. How will you differentiate your services and products compared to your competitors?
You need to leverage your strengths against those of your customers. For example, what type of company are you, what are your main businesses, and what are your customer demographics? These are all important.
You can choose photos, videos and call-to-action phrases for your ads based on a clear brand positioning that clearly portrays your uniqueness and attracts customers.
Anyway, Facebook's rules and occasional failures may cause your ads to not delivered properly. But if you have a solid basic understanding of Facebook advertising, then these problems will be solved. I hope this blog can be helpful to solve your problems with Facebook ads!