Top Tricks For Garage Sale Advertising
Publicity and advertising is a very important link in the preparation of garage sales. Good advertising can bring you more customers and increase the possibility of selling goods. If you despise this part, all the time and energy you have prepared for garage sale will be wasted. No matter how affordable and exquisite your merchandises are, if shoppers can't find your garage sale, your stuff will be difficult to sell. Here are some tricks for garage sale advertising to help your garage sales be a great success.
Offline advertising
Paper poster
Make some paper posters and post them in the community information bar or church bulletin. Do it one or two weeks before the garage sale, so that your neighbors will get the information ahead of time.
Most of your customers will know your garage sales from your posters, so be sure explain it as clearly as possible, listing the location, sales date and time, and the attractive items to be sold. Posters can briefly reflect the specific types of goods you sell and attract specific buyers.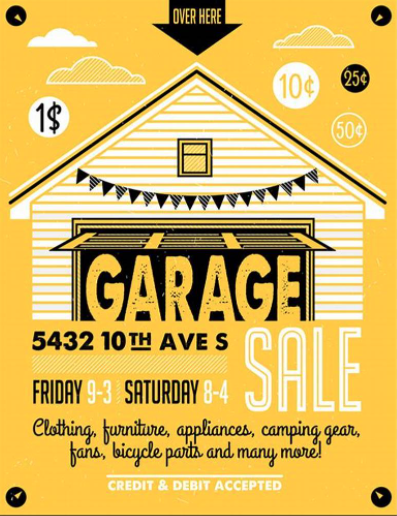 Make garage sales signs
No matter how many publicity methods you prepare, the sale signs should always be paid attention to. You can buy sale signs or make it by yourself. If you plan to make it yourself, corrugated board or neon colored poster board is a better material. You can use "garage sale" or "yard sale" as the title of sales signs, and make it stand out with a marker. Place them on utility poles or traffic signs in your community in advance to guide shoppers to your sales location.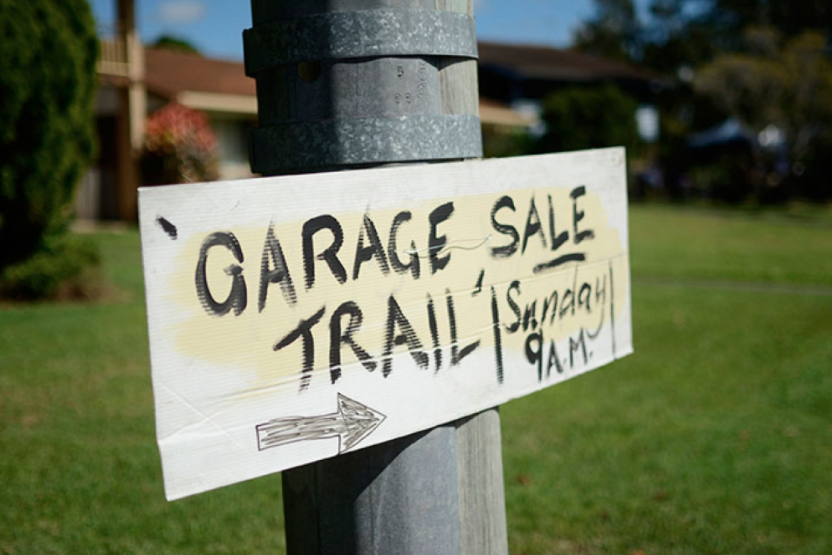 List your garage sale in the newspaper classifieds
Many longtime garage sales shoppers which almost is old people will still browse the garage sales or yard sales information in the classified ads of local newspapers. They may also be your main customers. You can choose whether to publish your garage sales information in the local newspaper according to the audience of garage sales.
Online advertising
Join Facebook group & Use Page
If you consider holding garage sales regularly, Facebook is a good choice to promote your sales activities. You can join some local groups such as garage sales, yard sales or second-hand trading. The members of those groups are loyal fans of this kind of sales activity.
You can also use page to create a personalized sales information platform to promote your garage sales, help neighbors publish promotion information, or publish items you want to sell at ordinary times.You can use page to create a personalized sales information platform to promote your garage sales, help neighbors publish promotion information, or publish items you want to sell at ordinary times.
Advertise on Facebook
Facebook advertising can help you promote your garage sale at a small cost. If you want to advertise on Facebook, you need to apply for a Facebook page first. After having a page, you can enter the Facebook Ad Manager to set up your ads. After adding advertising creatives and create your advertising audience, you can publish advertisement. Here are two ways to increase your return on investment.
Target Audience
In the process of creating advertising audience, the choice of interest words will affect the advertising effect. When you enter garage sale, you can only get one interest word and a few suggestions. You have no more choice.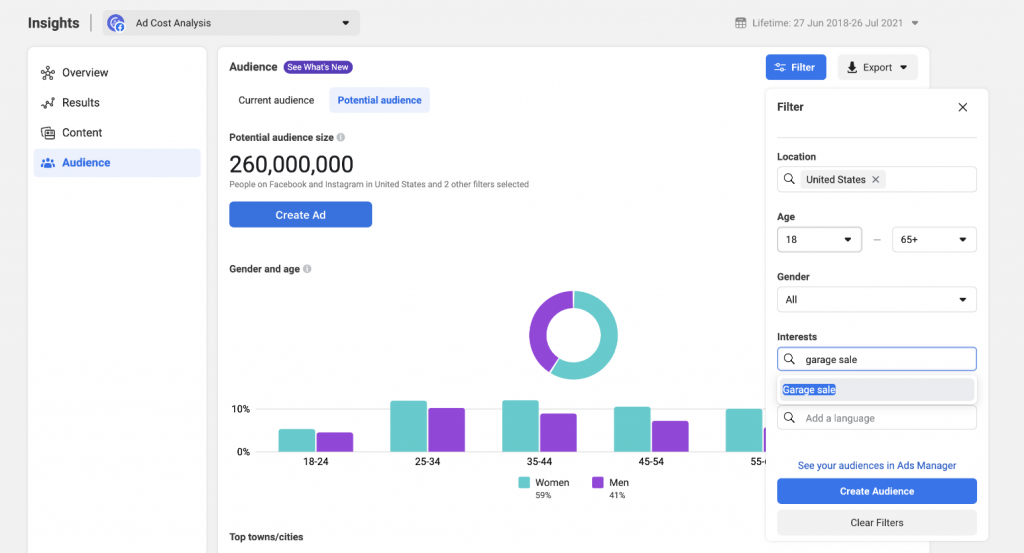 Facebook interest targeting tool, Adtargeting, could help you to get more suggestions and let you know which interests are more effective. You can enter words like Garage sale, or realted to your merchandises such as Used to get some interests and suggestions.
For example, if you search garage sale, you will get 1 relate interest and 31 suggestions.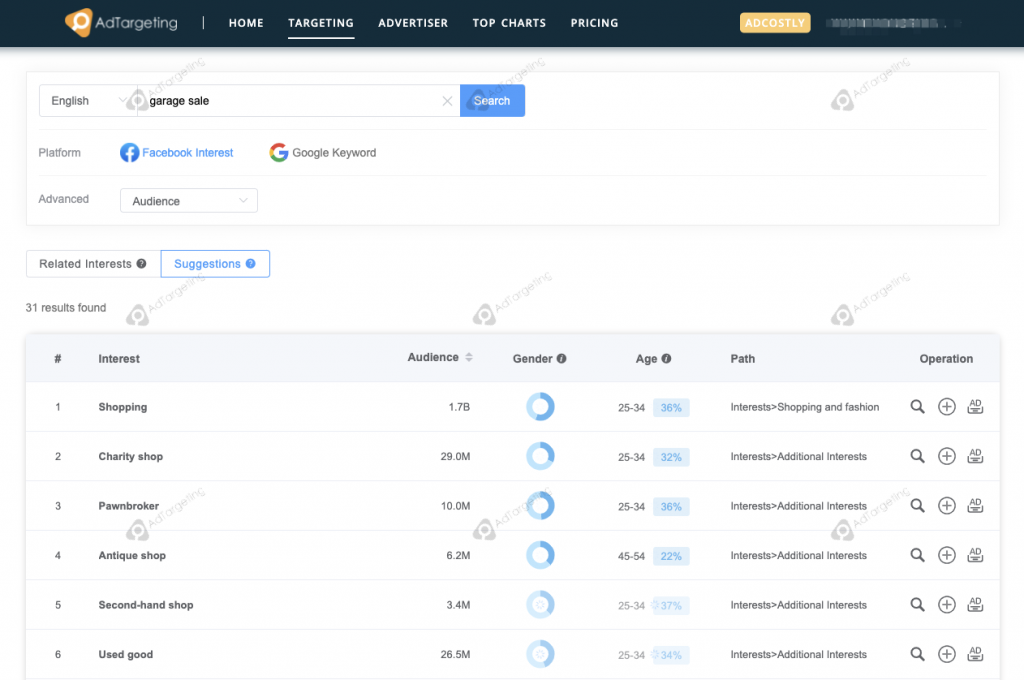 Click interest to get interest audience, you can see the data of audience's gender, age, realtionship status, educations and device. It can help you to improve advertising effect.
The female audience of Garage sale is about twice as large as the male audience, and the same is true in the age group with the largest number of people - the gender ratio between the ages of 25 and 34. If the type of customers in your previous garage sales is similar to the audience performance of the interest word, you can use it for advertising.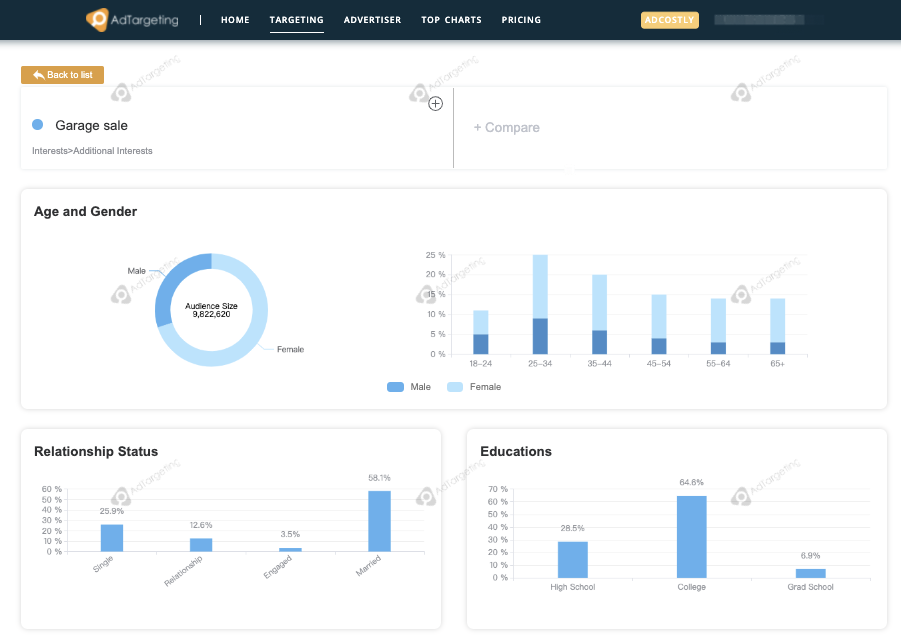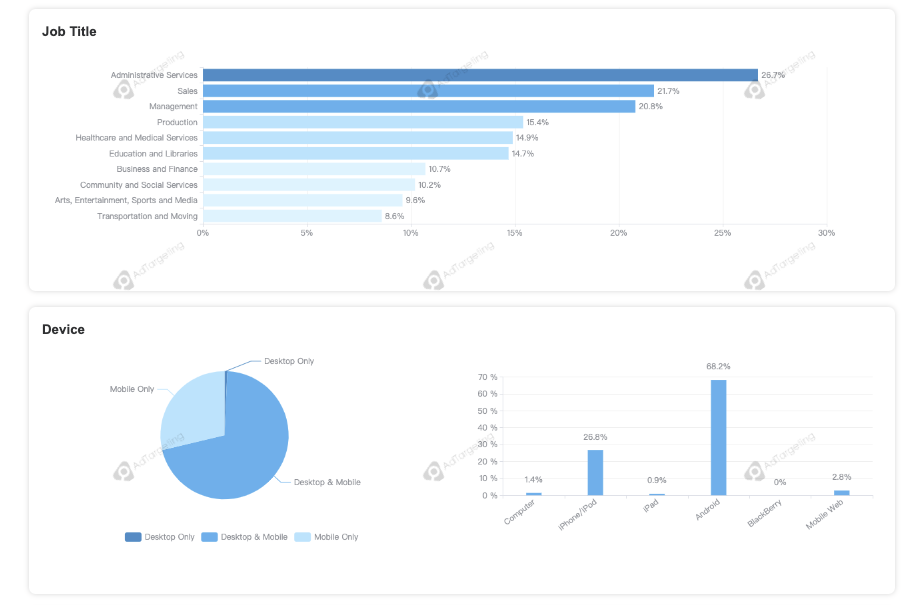 Prepare creatives and Publish it
When you determine your advertising audience, you should upload advertising ideas. It can be an electronic poster you make, or a beautiful picture of your merchandises. If you are worried about how to create advertising ideas, I recommend you use BigSpy to refer to the ideas of other advertisers.
BigSpy is the best and Cheapest advertisement spy tool, including 7 platforms such as Facebook, Instagram, YouTube. Enter keywords and you will get relevant advertising ideas, including pictures, videos and text.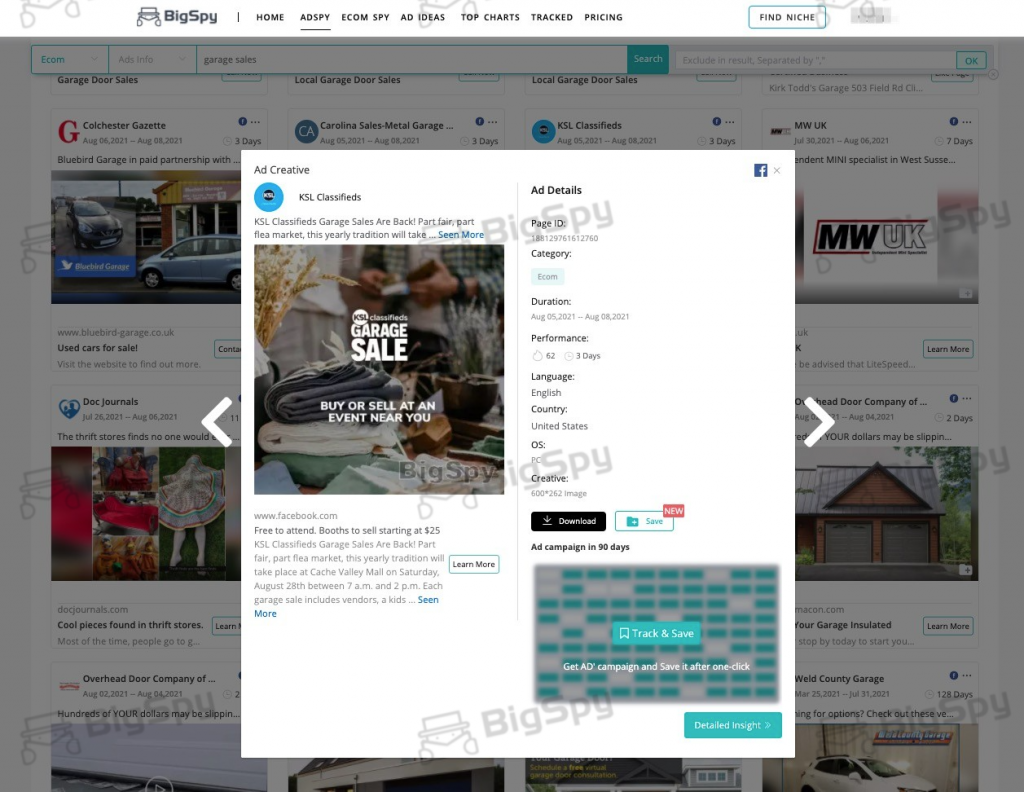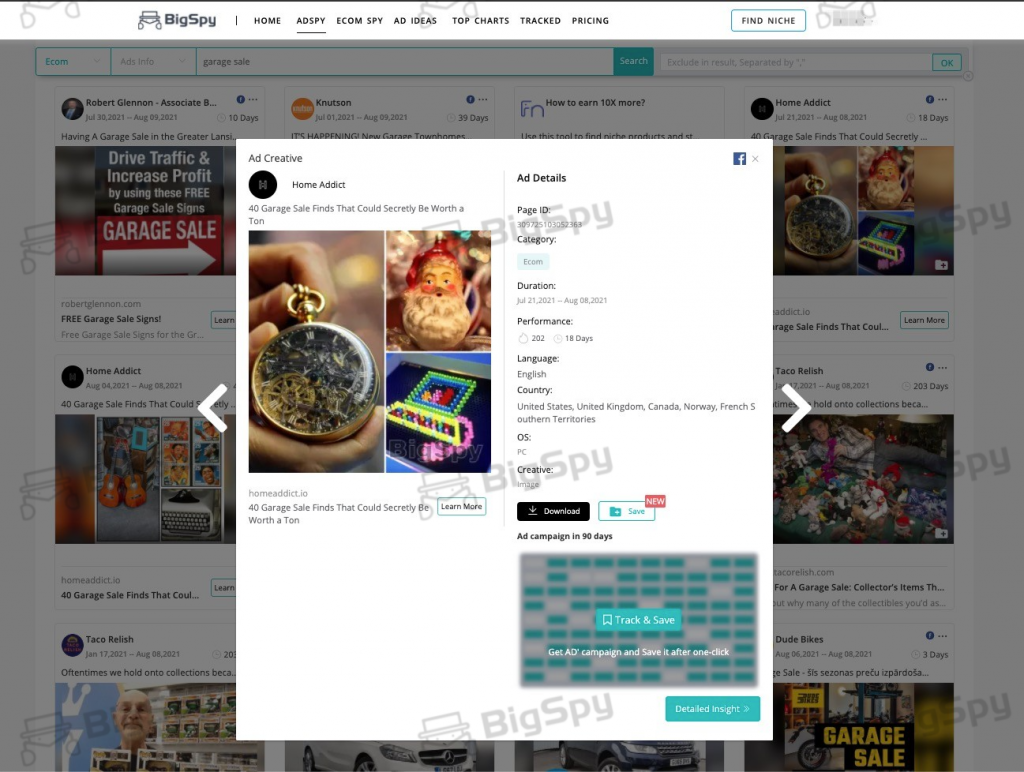 ---
The above are the tricks of garage sales advertising. I hope it can help you expand the publicity of garage sales and improve sales. If you are interested, you can join the advertising Facebook group to participate in the discussion. Hurry up and implement these methods to increase your advertising conversion rate and increase your return on investment immediately !