Top 5 Most Shared Baby Ads: Target Accurate Audience
Modern marketing methods are different from traditional marketing methods. If you continue to use TV advertisements, newspaper and magazine advertisements, etc., you may lose a large part of the audience. This is true even for baby ads, because young parents may spend more time on the Internet. For example, the social media giant Facebook is one of the online marketing platforms that cannot be ignored. How to boost sales with Facebook baby ads? How can baby ads target a precise audience? First look for inspiration from classic cases.
Digital Baby Ads Ideas
DBI Federal Childsurance Ads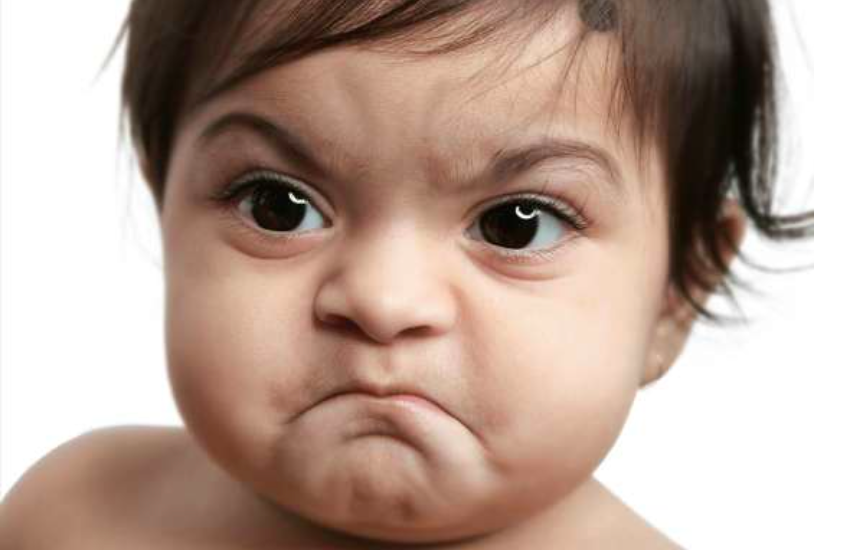 The DBI Federal Childsurance ads used pictures of cute babies. Although everyone made a grumpy face, the toddlers were still irresistibly likable. Why do they want to create an ad in this way? Because these DBI federal child insurance advertisements assert that "your angry daughter will not look so cute when you are 18 years old", which indicates that you are likely to be unwilling to provide funds for your angry offspring in the future.
There is a clever concept in this. Many teenagers lose gratitude after experiencing the terrible teenage stage. The advertising production company aims to encourage parents to start saving for their children's future when they are young. Although the main reason, and everyone knows, is to allow funds to accumulate for a longer period of time, it can also avoid the hidden reason of unwillingness to provide funds because of anger. The selection of advertising images must conform to the expressed intent.
Squooshi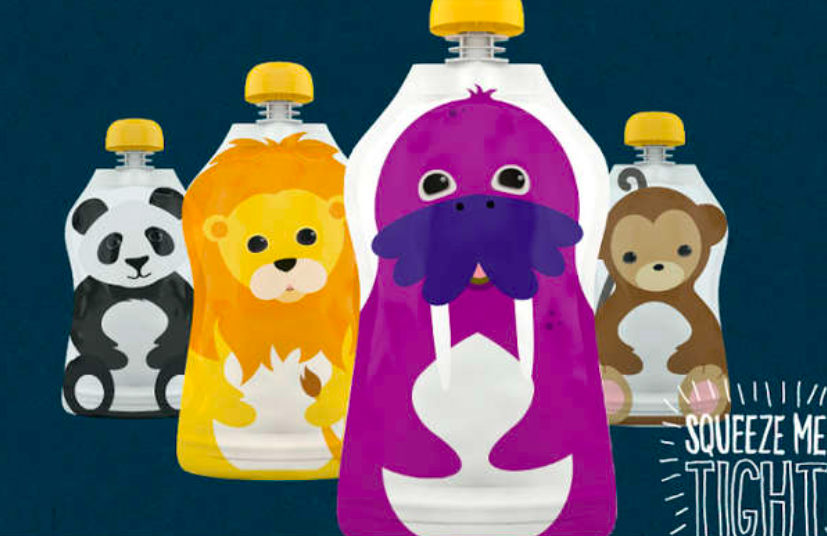 The Squooshi packaging concept won a gold award at the 2012 Perth Advertising and Design Club Awards for its environmentally friendly baby food storage solution. Adults will love the cute visual features in the series of bottles because of their appeal to young people. The illustrations cover almost the entire surface area and have a playful color scheme. These containers are designed to contain healthy homemade baby food to encourage children's nutritious diet and environmentally friendly consumption practices.
Olvarit Babyfoods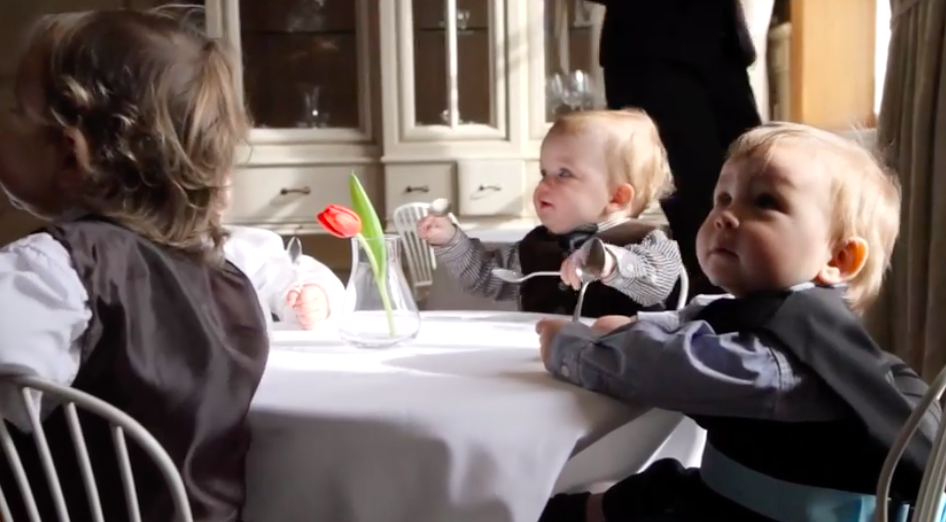 Belgian advertising agency Duval Guillaume has created a cute Olvarit baby food advertisement, which is a video advertisement. The ad featured a "baby only" tasting event in a high-end restaurant. A chef prepares meals for children with Olvarit's new series of baby food "Creative Pots". The new baby food has six kinds of meat and fish, suitable for children to eat. Food mixed with fresh vegetables is a healthy home-cooked meal. When the children ate their meals and spilled them all over the floor, they were funny when they tried to use their tableware. When you see Olvarit's baby food ads, you can't help but smile!
Marketing Inspiration for Baby Ads
Build a convincing Facebook page
If you want, the Facebook page is like a free website for you to promote things. You cannot place Adsense (or other ads, except facebook ads) on it, but you can always promote your products (or other people's products), your blog posts, etc. Building a Facebook page is a great way to promote products on Facebook.
Add page like
How to attract more fans and followers? Some ideas to consider:
Quality update
This is the best incentive you can give users. Before posting any content on your page, you need to make sure it provides value to your audience. When you do this consistently, your existing followers will share with their friends, which will attract more users.
Content upgrade
If you have a blog, you can synchronize some blog content to the page and upgrade the content to get users' favor.
Advertise on other social media networks
If you have an account with other social media channels, such as Pinterest, etc. You can also regularly invite your followers to join your Facebook. And you should explain the benefits of doing this politely to them. If you have newsletters or you communicate with readers via email, make sure to let them follow your Facebook page. Don't just write the FB URL under your signature, but politely ask them to like your business page.
Interact with your audience
This is one of the best way to keep your point of view. If you live broadcast, you can say their name and say "Hello". This is the best reminder to attract longer viewing time, maybe you can put it at the end of the video​​, such as "click on followers" or something similar. Another way is that you can increase the chances of your friends seeing your content by liking and responding to their comments on your content (or theirs).
Facebook interest targeting
Have you ever scrolled through your Facebook feed and found a very suitable ad that looks scary? Maybe you have been planning a vacation, and suddenly you find yourself face to face with the Lonely Planet survival guide. Or maybe you are in a long-distance relationship and suddenly you see an advertisement for flower shops around the world.
This is the cleverness of Facebook advertising interest targeting. This is not as strange as you think. Facebook knows a lot about you (and the websites you have visited) and uses these informations to allow Facebook advertisers to target their ads to selected groups of people. For example, the flower shop can advertise specifically for people who have long-distance contacts. As an advertiser, you can identify and reach targeted audiences based on interests.
However, Facebook's official interests options will increase competition due to the limited number. Fortunately, there are some Facebook interests targeting tools that can help you find the most suitable interests to accurately target the audience. AdTargeting is one of the best Facebook interest targeting tool to discover hidden or niche interests of massive Facebook audiences. It can help you max the ROI of Facebook marketing targeting.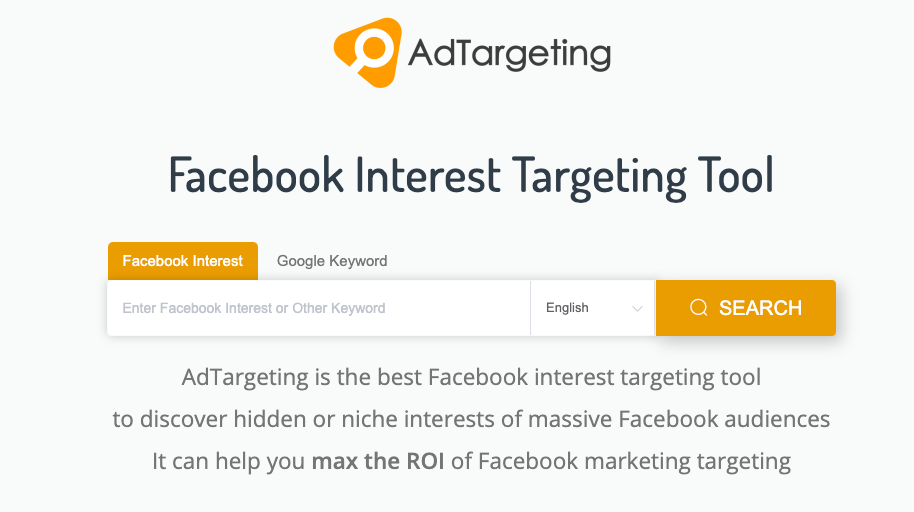 Video promotion
You can create good content on your Facebook page and upload videos regularly. Making interesting videos will attract more new visitors. More importantly, the video format can be used in Facebook ads. According to statistics, the clicks and conversions of video ads are higher than other ad formats. Movies are easier to attract the attention of the audience, but pay attention to control the film advertising time.
Create lookalike audiences
Facebook Lookalike Audiences can be used to reach people similar to your current customers. They increase the likelihood of generating high-quality leads and provide more value for advertising expenditures. Lookalike audiences are formed based on the source audience. You can use the following data to create source audiences (also called seed audiences): customer information; website visitors; app activities; engagement; offline activities. Multiple lookalike audiences can be used in the same advertising campaign at the same time. You can also match similar audiences with other advertising targeting parameters such as age and gender or interests and behaviors.
Final Talk
Generally speaking, the example of a baby advertisement will cause a wide range of emotions. Using babies in marketing strategies is a very smart move. Babies are cute. It is difficult to find a person who can keep a straight face when watching photos or advertisements. There is a cute baby with big eyes inside. They are cute and tend to attract people around them.
Brands outside the baby industry have taken this into consideration. These baby advertisements will definitely make you smile and make you eager to hold your baby-even if you are not actually ready to have your own baby. Either way, the method provided in this article will give you a quick temporary solution for baby ads.