Top Father's Day Ad Advertising Strategy in 2021 for You
Father's Day, as the name suggests, is a holiday to thank the father. It is generally celebrated on the third Sunday in June. Father's Day in 2021 is coming soon. For fathers and those who assume the role of father, there are many reasons to celebrate this day with joy and pride.
Although some advertisements on Father's Day are full of emotion, some remind us how marketers can use digital marketing without stereotypes. This can be achieved through inspiring Father's Day's social media posts, digital advertising, and traditional advertising.
For brands, contradictory Father's Day marketing is easy and difficult. On the one hand, proper marketing for festivals can increase brand awareness and create sales. On the other hand, a large number of similar messages make it difficult to separate from the crowd. To stand out, the campaign must either be executed perfectly on standard methods or add originality.
How can we create a good Father's Day advertisement? Here are some classic cases from which every marketer can draw inspiration:
NRFC-MakeAMoment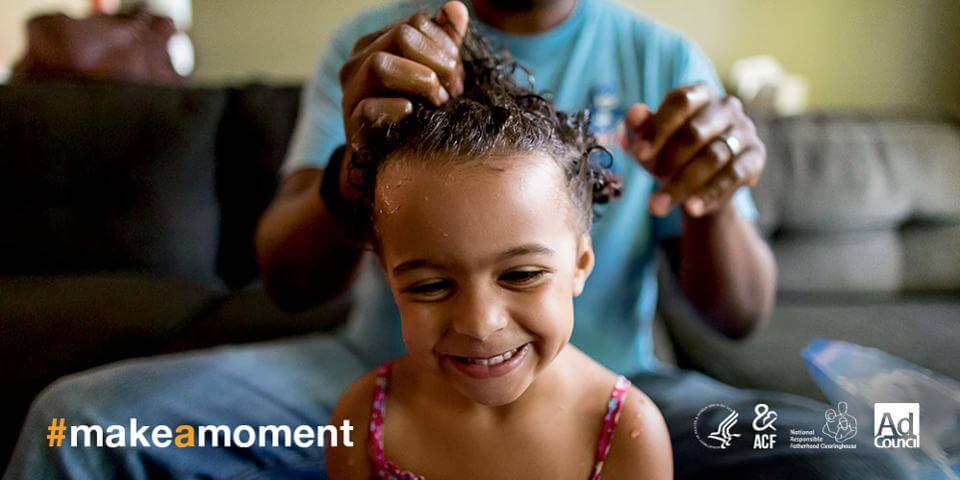 Whenever we talk about the role of fathers in children's lives, we always have some stereotypes. For example, many people are accustomed to thinking that mothers are the ones who takes care of the children more, and fathers are usually busy making money to support the family. But not all situations are like this. We have to be brave enough to break the inherent impression. This advertising picture vividly shows the details of the life of the father and daughter getting along.
SAMSUNG
Samsung's ad is mainly for dads who like sports. They are both sports enthusiasts and fathers. The advertising screen shows that dads can take care of their babies while playing sports games, highlighting the advanced features of Samsung Smart TVs, which allow you to manage all SmartThings-compatible devices. Dads can enjoy the game and take good care of their children at the same time. While they are playing exciting sports games, they are also watching the baby. This advertisement is very attractive to a specific group of people.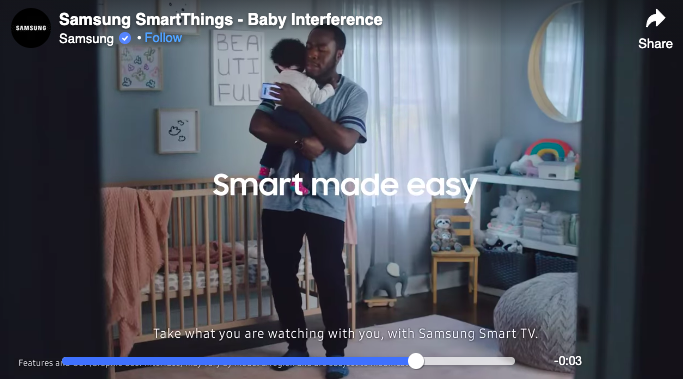 AirAsia
The AirAsia ad uses a sweet narrative to describe the process of a shy daughter growing up with her father. The father has always been with her and supports her. From the film ad, we can feel the father's deep love for his daughter. At the end of the film, she will leave her father to start her new journey as an AirAsia flight attendant which highlights the brand. This advertisement not only highlights the main points, but it does make people very touched.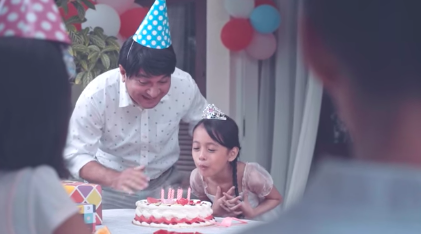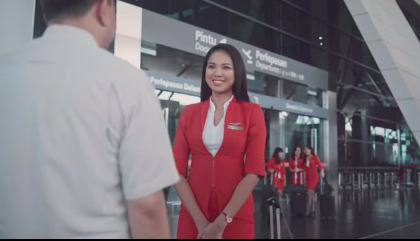 Father's Day Advertising Setting Tips
Target the right audience
How to get success in Father's Day advertising? There are many factors that can affect the success of any marketing campaign. You need the right timing and sometimes some luck. However, the biggest factor in the success of marketing activities is audience targeting. As far as I'm concerned, targeting the right audience is the first step.
Get more hidden interests for Father's Day ads is very vital for targeting an accurate audience. Because Facebook's official interests are not enough for advertisers. You can use the Facebook interest targeting tool for help. AdTargeting is an online Facebook interest targeting tool that can help advertisers get many hidden interests and find suitable interests through keyword search and advanced filtering.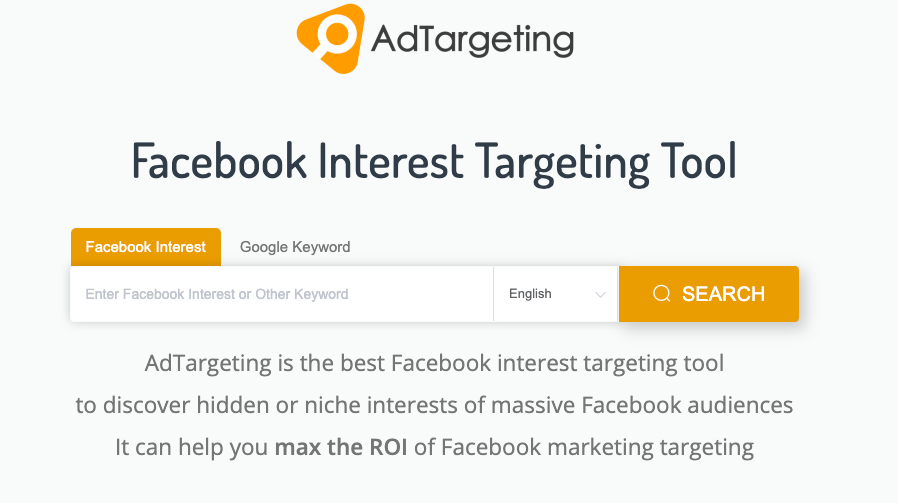 Improve advertising creativity
Seasoned advertisers have said, "Overused tactics, on the contrary, don't work really well". If you can, try to personalize your message. But how can advertisers and marketing teams avoid stereotypes and become more personalized? Well, one easy way is to create a large number of ads with more nuance and use different copy and creative elements. By using BigSpy, you can quickly find great ad ideas and get some copywriting tips and great ad materials!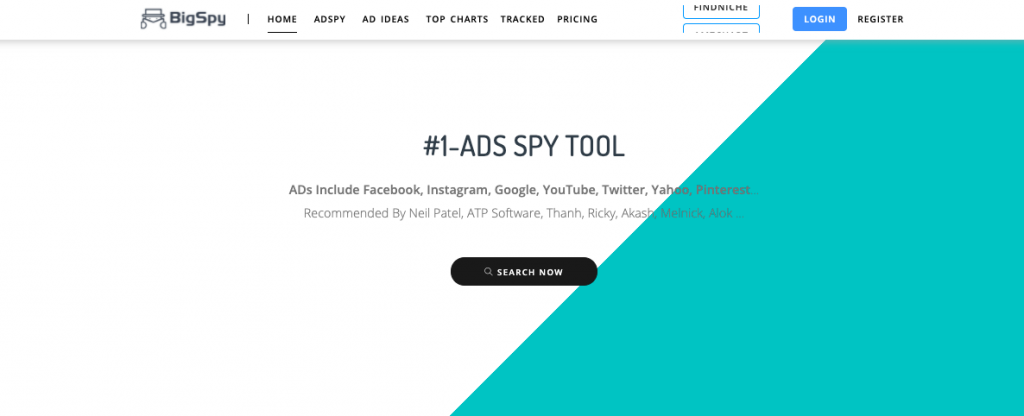 Advertising cost budget
Advertising cost is also very important for Father's Day Advertising Setting. Choose suitable keywords or interests, control the cost of keywords/interests, and indirectly control the cost of Google/Facebook advertising. ADCostly provides CPC, CPM, CTR, and CPA benchmarks for Facebook advertising to help you better adjust your Facebook ads cost. To reduce the cost and maximize the effectiveness of advertising, you should be more cautious about the choice of keywords. Get the search volume, trend, CPC, and Paid difficulty of keywords by using Google keyword planner, and choose the most suitable one with it.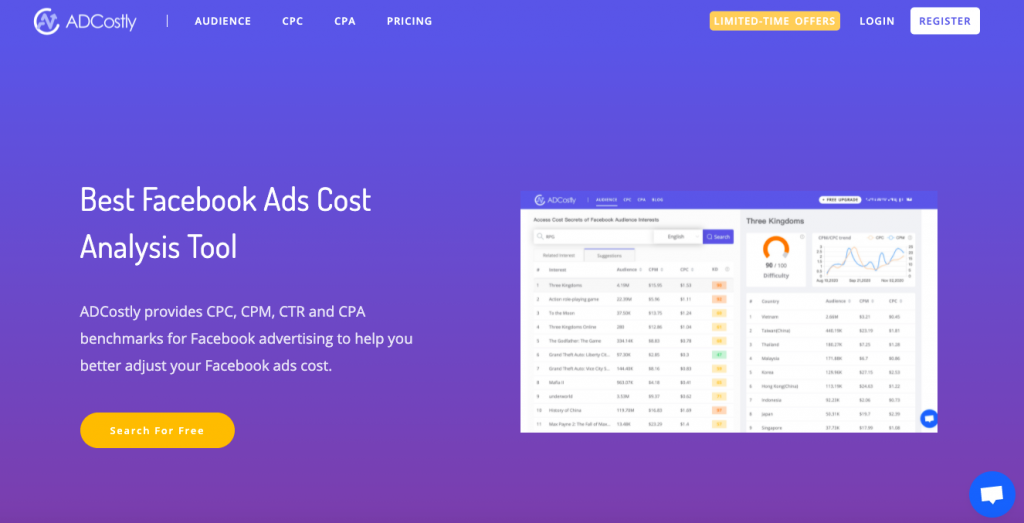 Pro Strategy for Father's Day Advertising
By showing real people and real stories
Common Father's Day gifts include ties, socks, sports tickets, electronics, books, grills, tools, or anything dad likes. Some young children may choose to make crafts or self-made cards for their fathers. Children with financial means usually buy some gifts themselves. No matter what, the advertisement must show real people and stories so that it will resonate with the audience.
Create Father's Day gift guide
Show your products in print or online. The guide can contain pictures and instructions, as well as interesting facts about Dad. For example, you can also provide coupons, including "free gifts" or discounts for men with children on Father's Day.
Consider some creative marketing campaigns
For example, let the children make gifts for the father to express their love for the father. This can not only attract customers' curiosity, but also bring customers into the store to try other products.