Great Digital Food Ads Examples and How to Target The Audience
Perhaps you are eating some snacks or drinking coffee/tea while reading this blog. Food is everywhere in our lives, which also means that the food industry is very competitive. Studies have shown that the food industry is spending more and more on advertising, and the forms of advertising are becoming more and more diversified. It is not only limited to TV advertisements. Food advertisements are often seen on large media platforms. As the current social media giant, Facebook is a food ads platform that cannot be ignored.
With countless advertisements every day, how can you grab the audience's attention and attract their eyes to stop for your food advertisement? That requires your ads to be recognizable and memorable. There's also the need to target the exact audience. How to target the audience of Facebook food ads? See some great digital food ads examples First.
Great Digital Food Ads Examples
Panera Bread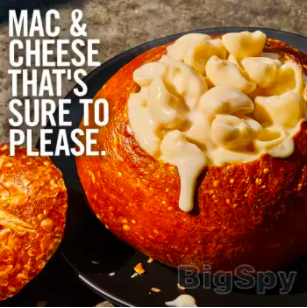 "With our tangy cheddar cheese blend, it's easy to get lost in a velvety eating experience." The slogan emphasizes the characteristics of the food, and the cheese in the picture is also particularly charming. "Grab yours for dinner tonight." call to action is also very concise and powerful.
Heinz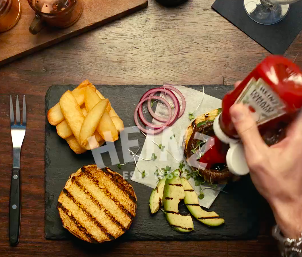 A clever ketchup brand advertisement that does not display ketchup on the front, but shows the indispensability of ketchup through foods that require ketchup, but the effect is very good. You will see food that looks very tempting. It requires ketchup to imagine delicious food. "It's time to put Heinz on the table! For more than 150 years, this is still the right time." The slogan illustrates the long history of the brand.
Godiva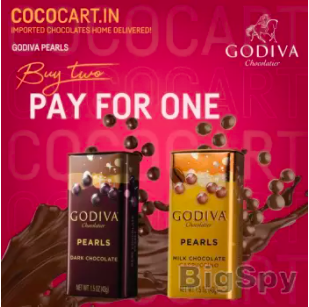 This is a buy one get one free Facebook ad for Godiva Black Pearl, exclusive to CocoCart, with a great picture and color scheme. Godiva is one of the biggest names in gourmet chocolate and the buy one get one free offer strategy is very attractive
KitKat
This is an advertisement customized by Wal-Mart for KitKat. Are you tired from the meeting? Do you want to take a break? Let's eat KitKat! This KitKat ad gives you no excuse to eat a piece of chocolate to take a break. Most of their ads look ordinary, but what makes them great is the addition of creative content that uses humor and wit to attract people's attention.
Starbucks Singapore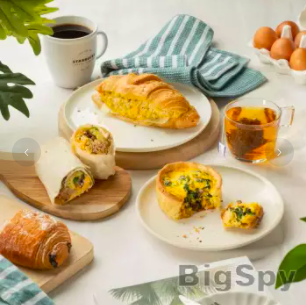 This advertisement from Starbucks Singapore is obviously a reward for signing up as a member of Shinbucks. The slogan is like this: Get $1 off our meatless menu from 21 to 25 June when you sign up to be a Starbucks Rewards member. With the attractive and elegant Starbucks meal pictures, everything looks very attractive.
What makes food advertising unique?
Food, as a condition for people to survive, is different from other types of advertising. The most significant difference is that the potential audience of food advertising is huge. However, without creative marketing activities, the food industry can be very boring. Fortunately, there are many ways to bring the food in digital food advertising to life. Many creative ideas can make your food ads come alive. You can set scenes and add backgrounds to simple foods in a narrative way. For example, chocolate ads can be set off with a romantic love story. But no matter what kind of advertising, there are some techniques that can help increase sales and increase the return on advertising. Keep looking for tips!
Facebook Food Ads Strategies
Story resonance
Brands are like people, everyone has a unique personality and values. If your restaurant was a person, what would he or she sound like? What kind of message do you want to convey? Your restaurant advertisement can convey a compelling message to your diners. Studies have shown that the effect of purely emotional content marketing activities is almost twice that of purely rational content marketing activities! Therefore, expressing sincere emotions in advertisements is very important even for food advertisements.
Use creatives with good visual effects
Studies have shown that advertising materials that give people a visual impact are more likely to attract consumers' attention. After all, the consumer's attention only lasts about 8 seconds. Therefore, it is wise for you to tell the story of the restaurant through image exploration.
Especially for videos, videos can allow you to communicate with your audience. Even short video expressions have richer elements than general advertising. Although not all of us are born masters of storytelling, good stories can indeed make diners remember your restaurant.
Target right audience
Targeting the wrong audience is a waste. This is especially true of Facebook food ads. For example, if the people who see your food ads are not really interested in food right now, but are interested in cars/furniture or any other items, then your marketing activities will be meaningless. Interest targeting can narrow the scope of the core audience and accurately target more people who are really interested in your product.
And luckily, we can use Facebook interest targeting tools, such as AdTargeting-one of the best, it can help you discover hidden or niche interests of massive Facebook audiences and help you max the ROI of Facebook marketing targeting.
CTA
Many times, you think that you have made a great food ad, but you don't see any results after posting on Facebook. This may be due to the lack of creative and effective call-to-action (CTA). According to the survey, more than 90% of visitors who read the headline will also read a copy of the CTA, which is why it's so important to ensure that the CTA of your ads is specific, creative, and relevant to your advertising goals. For example, the "Grab yours for dinner tonight." mentioned above is a more creative CTA, which does not let people buy directly, but gives the audience a reason to buy.
Master industry trends
To make a successful digital food advertisement, in addition to proposing unique advertising ideas and maintaining a cohesive brand image, it is also very important to understand the current food trends. In this way, you can keep abreast of what diners are interested in, take the lead in business competition, and increase your sales. So you can try to create advertisements around popular food topics, and even plan dine-in discounts related to popular events.