4 Exciting Facebook Interest Targeting Tools in 2020
Advertising on Facebook is a clever marketing method. But how to optimize Facebook ads and improve their effectiveness? Among them, optimizing the advertising audience is an efficient method. Now here are some interest targeting tools to help advertisers better target advertising audiences. But before using audience targeting, we must have a deep understanding of the use of Facebook audience targeting.
An in-depth introduction to the methods used by Facebook Audience Insights
Audience Insights is a dedicated audience targeting tool for Facebook advertising marketing. Open the upper left corner of the Facebook Ad Manager page, click "Audience Insights", you can enter the Facebook audience targeting page. There are 2 ways to choose audience targeting:
Everyone on Facebook
People connected to your Page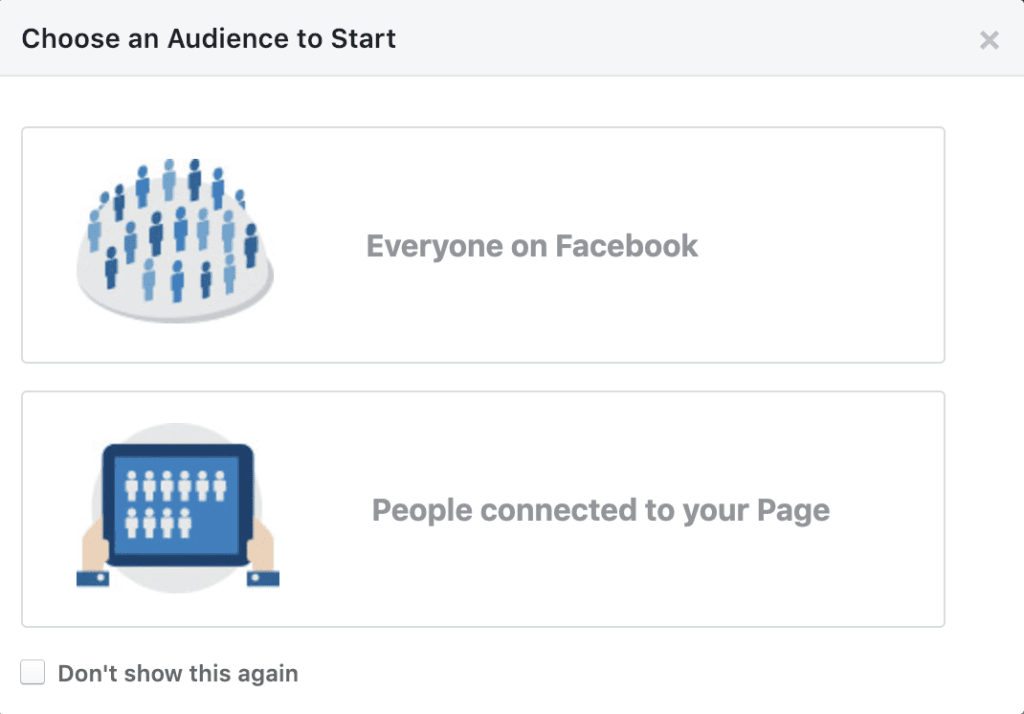 People connected to your Page:
When you choose users related to your Facebook Page, advertisers generally use this method to target competitors' Facebook Page fans. To accurately target competitors' fans, in addition to basic data such as geographic location and audience age and gender, the most important thing is that advertisers need to select 10 to 20 relevant interest targeting lists. Then determine the affinity score of each interest word and other Facebook Pages, and select the largest 5 to 10 interest words of affinity to locate the competitor's Facebook Page.
Everyone on Facebook:
If you don't have enough fans but still want to advertise, then advertising is based on your own understanding of the audience to create a new audience. There are 4 main setting options for the new audience, namely:
1. Region: the country and city where the audience is located
2. User behavior: According to the user's behavior, such as the electronic device used and the purchase behavior that has occurred
3. Demographic data: age, gender, education level, occupation, etc. of the audience.
4. Interests: Interests and hobbies shared by users, such as food or movies and music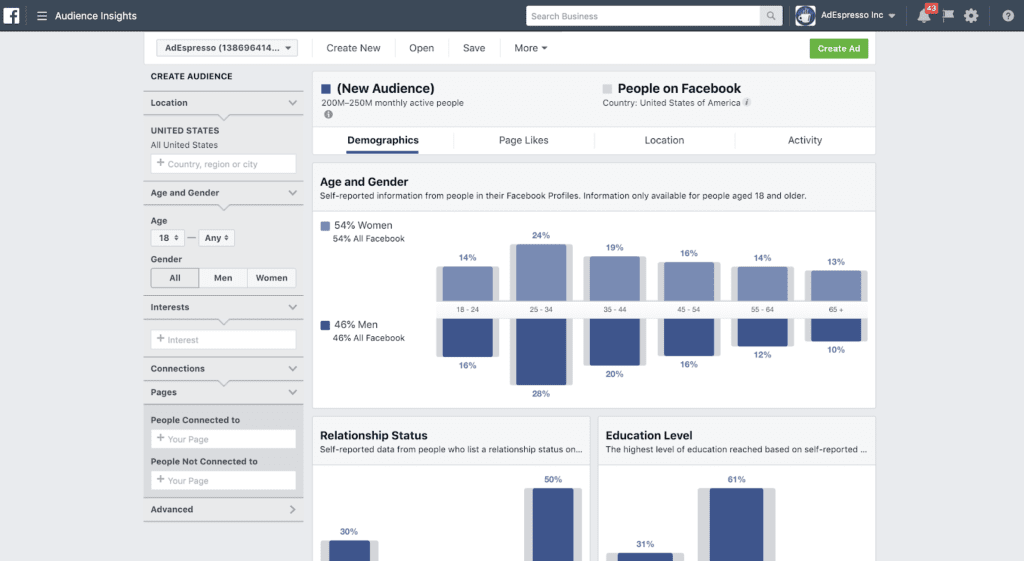 Facebook has one-third of users worldwide. Setting these four conditions can help you target audience users. But if advertisers want more accurate data, they can conduct interest tests. Interest testing should start from two aspects: the expansion of interest words and the investigation of real buyer interest.
Through the use and understanding of Facebook audience Insights, we found that no matter which Facebook advertising audience targeting method, interest keyword selection is an important link, because interest is the key to more accurately target audience users. With the development of user needs, there are now many keyword analysis tools for advertising interest on the market. So let's compare in detail the 4 Facebook interest tools commonly used by everyone.
1. Audience Insights
Although Facebook has a large number of keywords of interest, it only shows the tip of the iceberg to users. Audience Insights is a tool for Facebook audience targeting. It provides basic interest search functions. Advertisers search for any interest keyword here, and it will display 25 related interests in the drop-down box.
It is a free Facebook basic tool, it only provides basic audience targeting features. If you want to explore more interests, you need to use more tools to explore.
2. Interest Explorer
Interest Explorer is an interest targeting tool well-known to advertisers because it has a history of 5 years. Many ad groups have installed chrome extensions to search for more related interest words using Facebook Ad Manager. Compared with Audience Insights, the search function of Interest Explorer is more powerful. Just enter any interest word and you can quickly get thousands of related interest lists. And Interest Explorer counts the number of audiences corresponding to each interest word.
Interest Explorer 's tools include not only websites, but also chrome extensions to help you have a better search experience. In addition, Interest Explorer is a paid tool, and its price is:
$ 97: an account for personal use
$ 197: 10 accounts for team use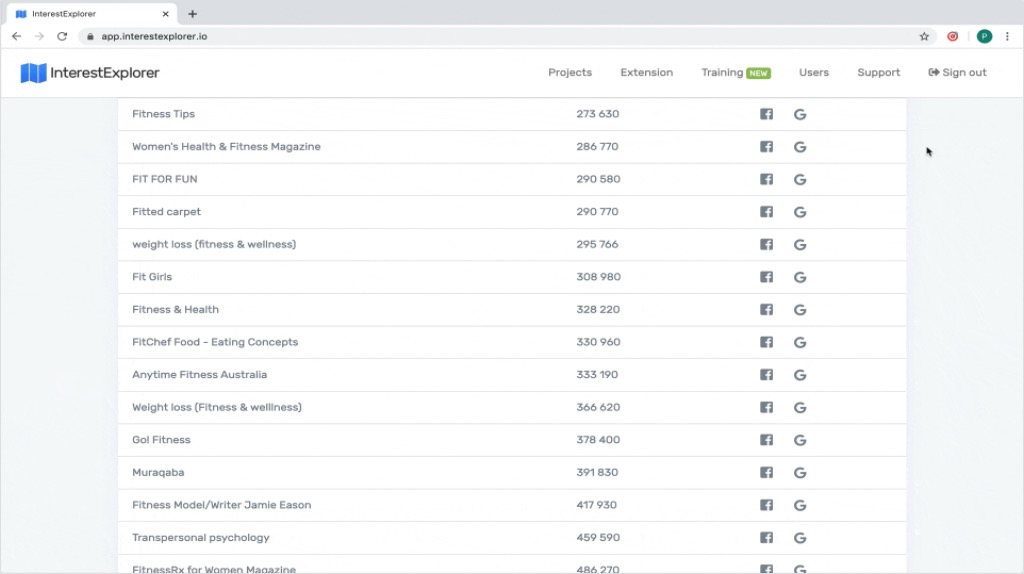 3. Interest Insights
Interest Insights is a website used to help advertisers find suitable interest keywords. In addition to basic interest search functions, Interest Insights also has many advanced filtering options to help users improve the accuracy of the search. Open the Interest Insights webpage, enter any interest keywords, then select the language used and the number of audience filters, click the search button, you can get the search results. Click the required keywords in batch to directly copy the interest into Facebook Ad Manager.
Interest Insights is currently in the tool testing phase and is free to use. But the payment strategy after Interest Insights has been formulated, and its cost is:
Monthly payment: 29 euros per month, 348 euros per year
Annual payment: 261 euros per year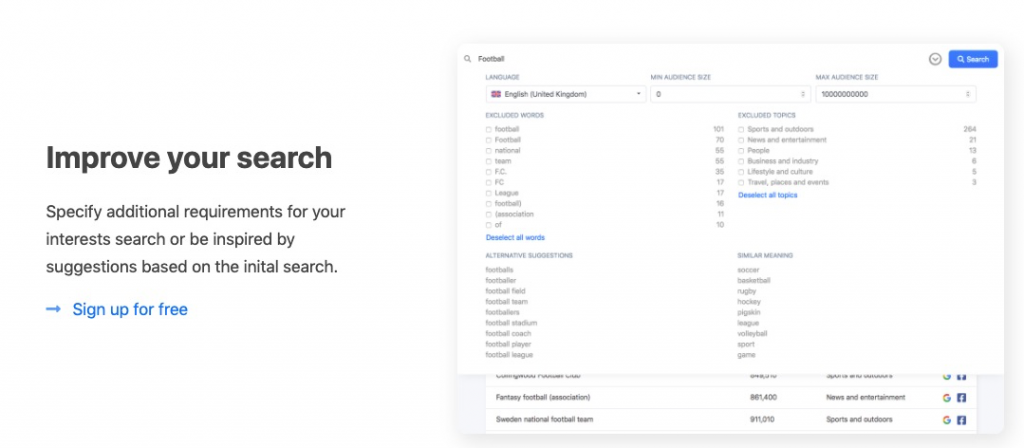 4. AdTargeting
AdTargeting is a free Facebook interest targeting tool, which not only supports interest search and analysis of Facebook channels, but AdTargeting is also developing interest research on Google channels. For Facebook's interest targeting, AdTargeting provides basic search, filtering, and sorting functions. AdTargeting has 2 sorting methods: Sort by Relevance and Sort by Audience. Open AdTargeting's interest targeting page, enter any interest keywords, select the appropriate language, and then select the sorting method, you can get the relevant interest list.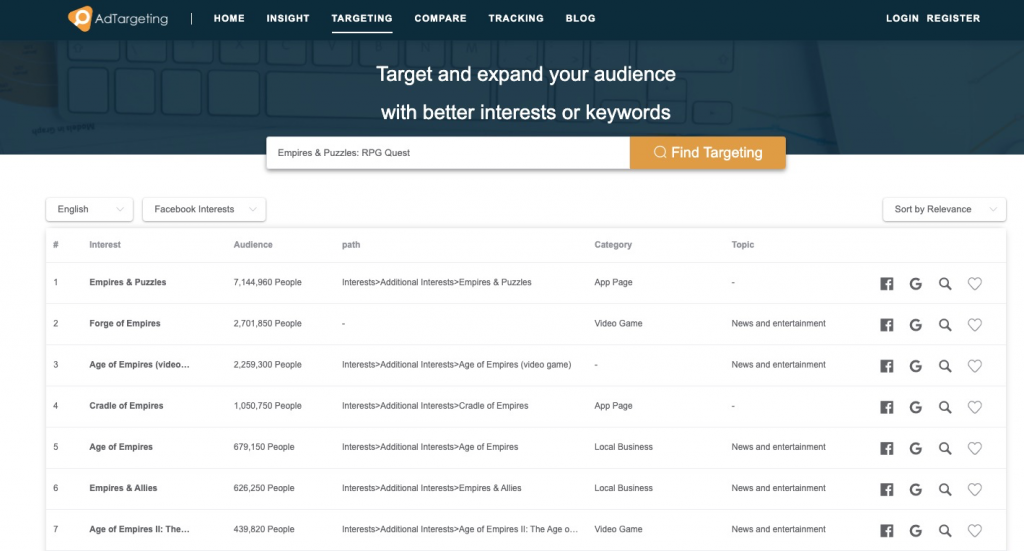 Then click on any interest keyword, you can get a detailed audience analysis of this interest. The audience analysis data includes: the audience's age, gender, country, work, social relations. In addition to these data, an important function of interest targeting is to locate competitors' Facebook Page. Now AdTargeting tracks the competitor's Facebook Page corresponding to each interest, and the affinity value with the competitor's Facebook Page.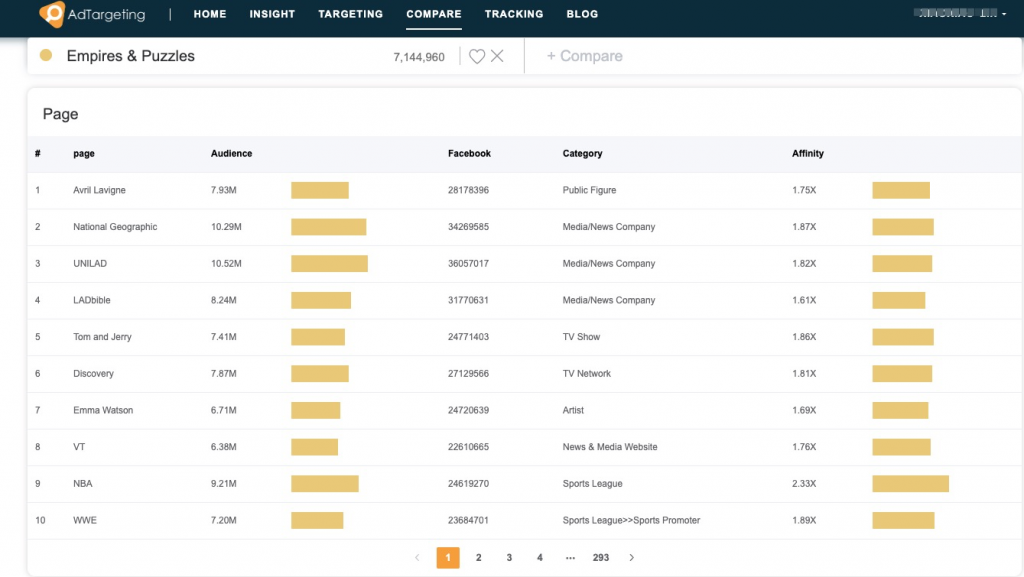 If you have two interest keywords and do not know where they differ, you may use the interest comparison function of AdTargeting. Enter two keywords directly, you can intuitively see the difference between the two interest audiences in the chart.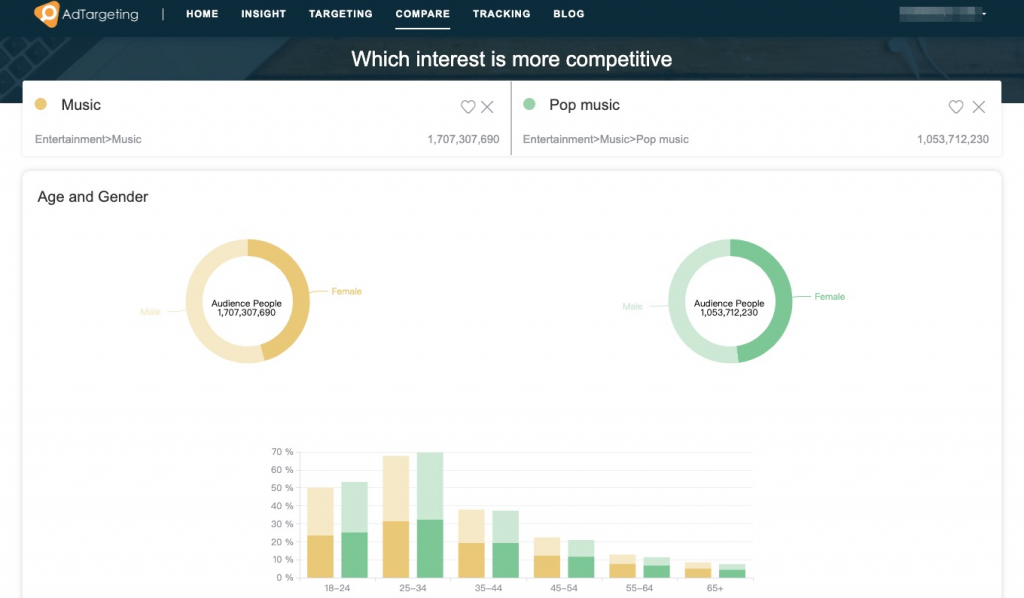 In addition, you can also collect any keywords of interest and track its development trend for a long time. All you need to do is collect the interests you need.
AdTargeting has many functions. It may help you better target your audience and gain a favorable advantage over competitors in the fierce market competition.