Facebook Ads for Entrepreneurs: A Practical Guide
Facebook ads have now become a marketing force that many businesses cannot ignore, and it is even more important for entrepreneurs to pay more attention, especially those who are in the start-up phase. When a startup is still in its infancy, the funds and resources for development will be limited. If you don't plan properly but make large, random investments, that could lead to unsustainable growth patterns in the first few years or months of the business.
Why Facebook Ads Matter to Entrepreneurs
Facebook is a great channel to provide long-term traffic growth, especially for entrepreneurs, and it has the following advantages that make it indispensable for entrepreneurs:
1.Low threshold for starting capital
2.You can control your budget
3.The effect can be seen in the short term
4.Can be adjusted at any time according to the advertising effect
Know about Facebook Ad Types
Carousel Ads
Carousel Ads use up to 10 photos or videos for highlighting, which can be used for highlighting different advantages of products or highlighting different products. It is very suitable for e-commerce marketers because it allows users to view multiple products from their online store.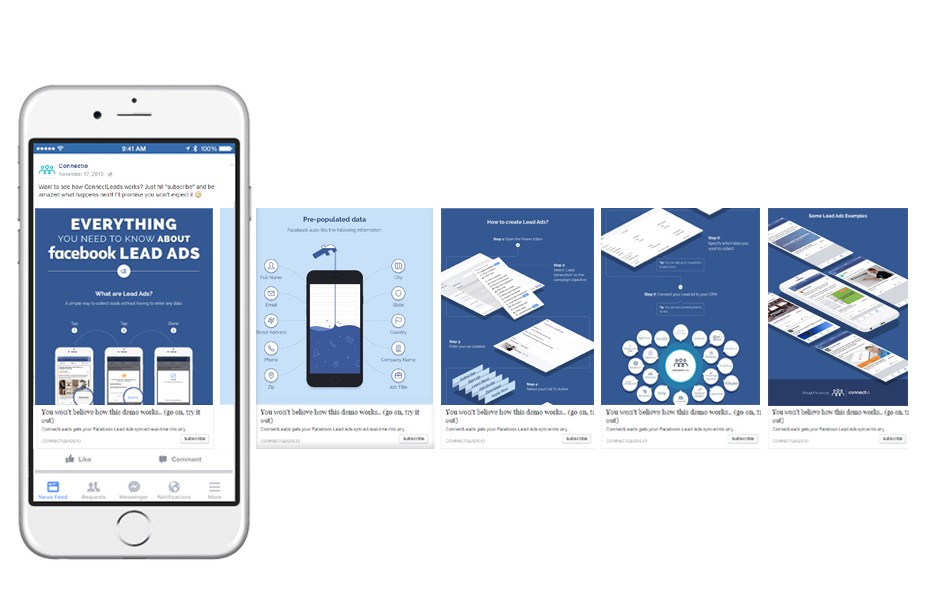 Lead Ads
Lead ads allow you to capture the name, email and other basic information of your audience. They are designed for people can provide you with information without more communication. Potential customer advertisements are usually used to attract people to register for product trials or to collect newsletter subscriptions.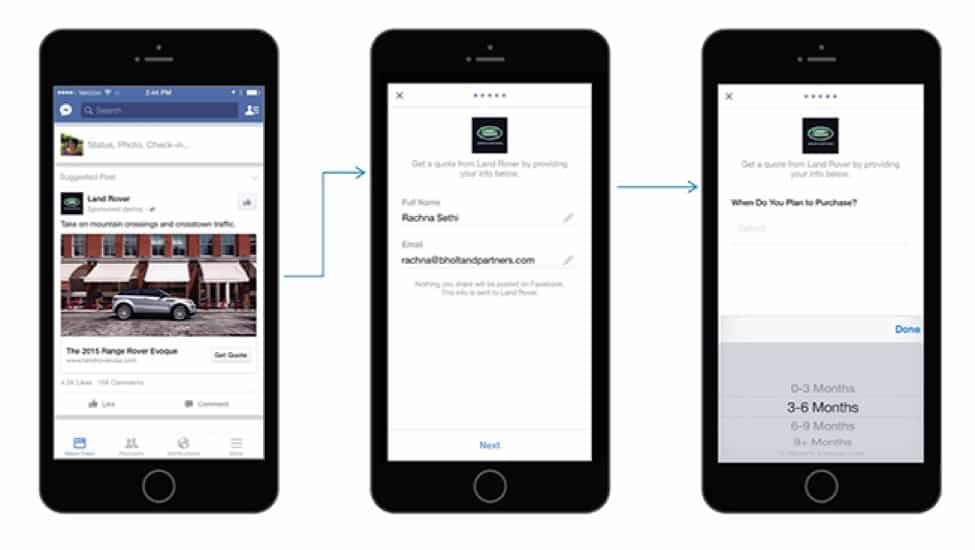 Photo Ads
Photo ads are one of the best choices for anyone who is just starting to use Facebook ads. They are relatively simple and easy to create. You can use your creativity to make it stand out. For example, choose attractive pictures and so on.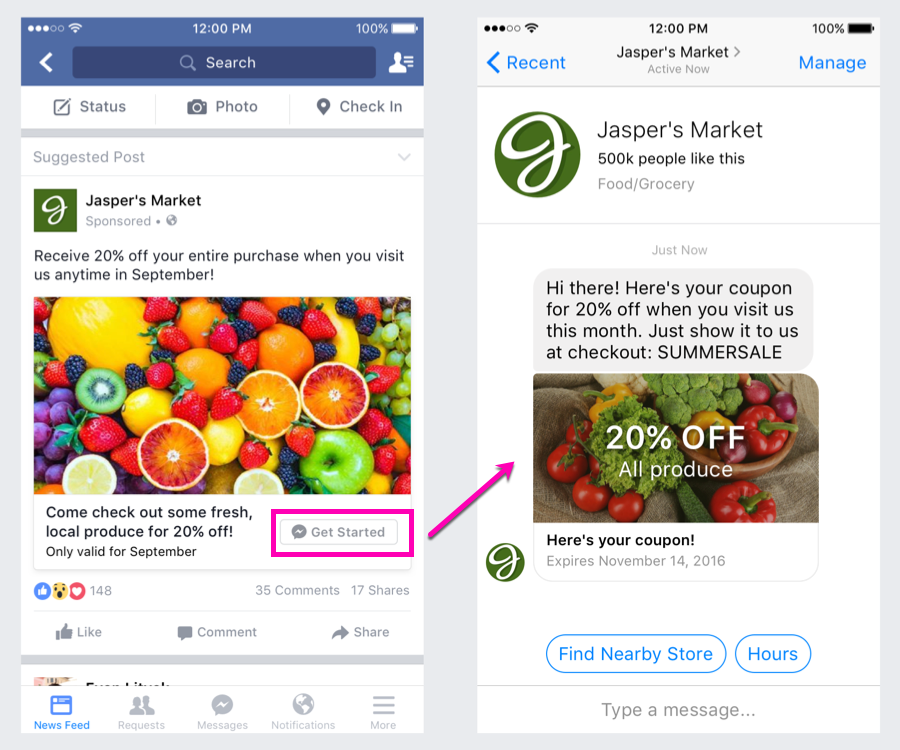 Video Ads
On social media, the effect of video ads is better than static images, and some video ads even convert several times that of other types of ads. Video ads allow you to showcase your products in many different ways. Except rich content, it is also easier to make advertisements interesting.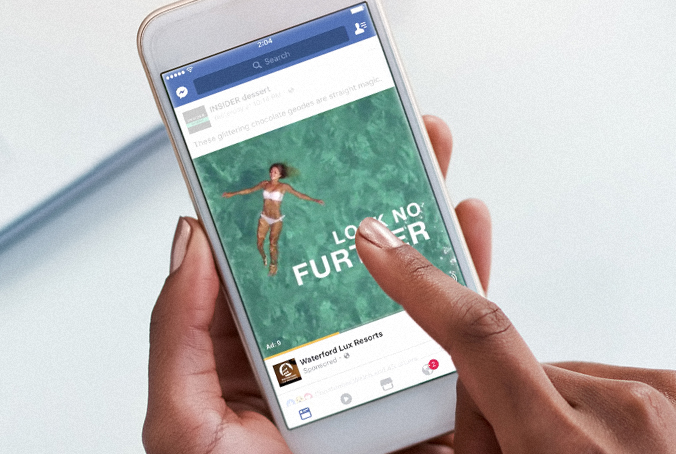 Developing an advertising strategy
Target right audience
You can target audience more accurately with Facebook interests. Get more hidden interests for your facebook ads is very importent for targeting accurate audience. As Facebook's official interests are not comprehensive, which can not fully match advertisers' needs.
You can use Facebook interest targeting tool for help. AdTargeting is one of the best that helps advertisers get many hidden interests and find suitable interest through keyword search and advanced filtering.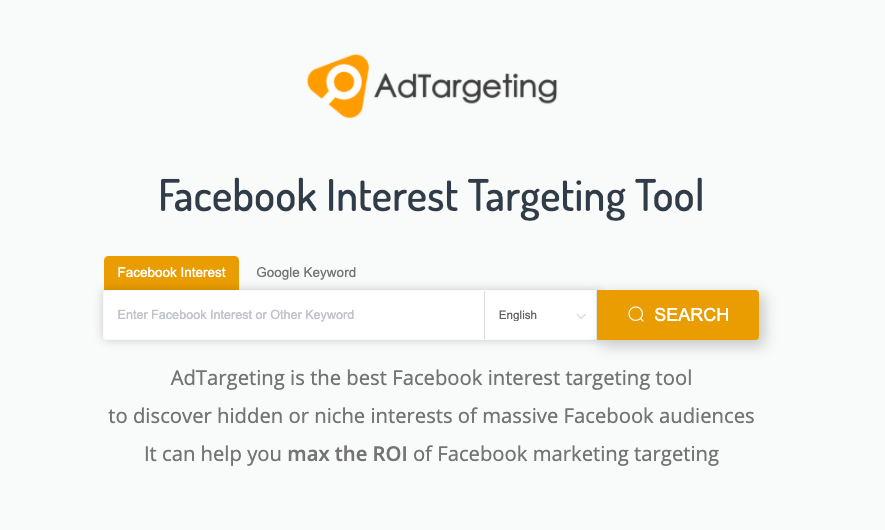 Copywriting strategy
Think about it: If your audience hadn't been drawn in by the copy or design of the CTA, or been guided so eloquently through viewing the ads, you would not attract people to your websites. Copywriting matters a lot, not only call-to-action but also headlines and descriptions.
Strong text can encourage the audience to take action. In terms of marketing, CTA can help companies convert visitors or readers into potential customers for the sales team. Depending on the goal of the content, CTA can take a variety of different measures.
Always use high quality images and video
If your images are engaging enough, it will lead viewers to continue browsing the rest of your ad's message. It is important to note that in digital video ads, video clips are used instead of static images.
Video is quickly becoming the preferred method of media consumption. If you haven't started to think about a video strategy, now is definitely the time. Video advertising has been and will continue to be one of the most effective types of advertising.
Test and adjust Facebook ads for Entrepreneurs
We've mentioned this before, but testing is crucial for an entrepreneur's Facebook ads! Test your Facebook ads so you can see if you are really making any improvements to the metrics that really matter.
Testing helps you keep track of what your audience groups want and you'll know what to adjust. You can test everything from campaign types, audience segments to ad types and more.
Once the ads are officially launched, you will also need to closely monitor the effectiveness of your Facebook ad campaigns. If a particular campaign is not working well, you can put the budget into a campaign that is working well. Timely adjustments can maximize your budget.
3 best Facebook ads examples for entrepreneurs
Harvard Business Review
HBS stands for Harvard Business School, one of the top business schools in the world, whose case studies are known to be the foundation of its curriculum. In addition, this Facebook ad offers the tangible benefits that come with an HBR subscription. Whether it's sales, marketing, human resources or other fields, most people working in business have to put together a presentation. The takeaway from this case is that the key of Facebook Ads for Entrepreneurs is to understand the audience.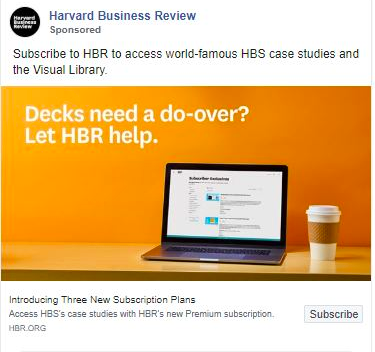 AngelList
AngelList is aimed at entrepreneurs in the early stages of their business. The entire ad is clean, with colorful graphics that are vibrant and fun and fit perfectly with the brand. The entire campaign shows how great design can play a pivotal role in an ad campaign. While it is targeted at job seekers, the design and copy will also appeal to startup founders and managers. pro tip: A great ad doesn't need to be over-the-top! Less is more!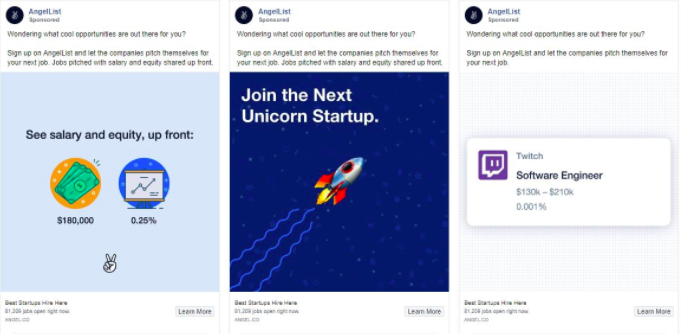 Forbes
Forbes is about the business of the media industry and is one of the most respected media publications. If you've ever thought about testing the color variations of an ad, remember that even Forbes takes the time to test the color appropriateness for ads.