Connectio Review:Reveal Hidden Interest
Connectio is a smarter Facebook ads navigation that can help you automate & optimize your Facebook advertising.
To put it simply, this is a Facebook interest targeting tool, like other well-known interest targeting tools such as AdTargeting and InterestExplorer, and others. Now, let's learn more about it!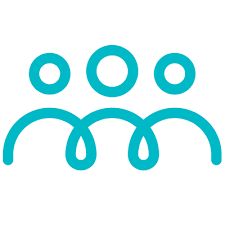 Facebook is now a part of many people's daily lives, and many people open it at least once a day. This means that not only users but also advertising marketers are spending more and more time on Facebook.
Why marketing people do that? The answer is to get a better return on their advertising. In fact, because of funding restrictions, Facebook ads occupy most of the marketing strategies of many small businesses. This also means that competition will become more intense and which may also lead to increased advertising costs.
So how to solve these challenges? Here comes the Facebook ad targeting tools. Connectio is one of the tools.
What is Connectio?
Connectio, like all other Facebook ad tools, is a tool to make your Facebook ads more effective.
As we all know, the way to maximize the benefits of Facebook advertising is to target the exact audience and make sure that every penny is not wasted. This largely depends on whether the ad targeting conditions are set up properly, such as understanding audience characteristics, targeting geographically, but the most critical of these involves finding interests that the competition has not yet generated. Easier said than done.
The aim of these Facebook ad tools is to make your marketing efforts smarter. This way, you can avoid wasting money on the wrong audience segments. And it also can help you have more money to target interests that have real potential.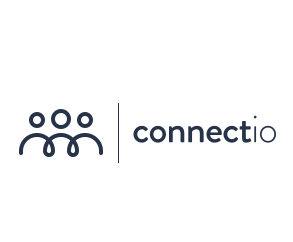 Pros and cons of Connectio
Features and advantages
The characteristics of Connectio can be simply divided into two parts: target audience and target interest.
Next, let's talk about several major features of Connectio: "ConnectAudience" of Connectio is a tool for synchronizing email and Facebook marketing. It allows you to save your contact list as Facebook customers. "ConnectExplore" is used to find a better target audience. You need to enter a few search terms to get a series of potential targeting areas. Once you have selected some of them, the "auto-suggest" feature will also provide you with more suggestions. By showing which interests provide the best results in real-time, it also eliminates the need for split testing. "ConnectLeads" is a tool that uses Facebook audiences to increase mailing lists.
Simply put, its advantages can be summarized as: Analytics, Automated Publishing, Customer Targeting, dan Keyword Filtering.
Disadvantages and deficiencies
The main disadvantage of Connectio is that the product positioning is not clear and it is not convenient to use. The most important thing is that I think the development phase is slow, which has fewer functions.
Last but not least, Connectio is not cheap. ConnectLeads is priced at $47 per month and only provides a 7-day free trial. And if you need to get ConnectRetarget, it also costs $47 per month or $297 per year for the entry price. The most well-known Connect Explore is also a paid product. This dynamic interest targeting tool Connect Explore can be bought now at just $197 for lifetime access. I think these are not small expenses.
The advantages of AdTargeting compared to Connectio
Facebook's ad manager has its limitations. While it offers a lot of metrics, it's still hard to get through how it works. Finding new opportunities can also be difficult without a bit of savvy knowledge. This is where Facebook marketing tools like Connectio or AdTargeting come in handy.
AdTargeting helps people and businesses to advertise their products and services to their clients in the most efficient and effective manner. Both Facebook interest targeting tool, AdTargeting has some advantages that Connectio does not. Its prominent features include:
Facebook Interest / Google Keyword Search
Audience Insight
Keyword Suggestions
Advertisers Ranking
Advertiser Insight
Online Support
Top Charts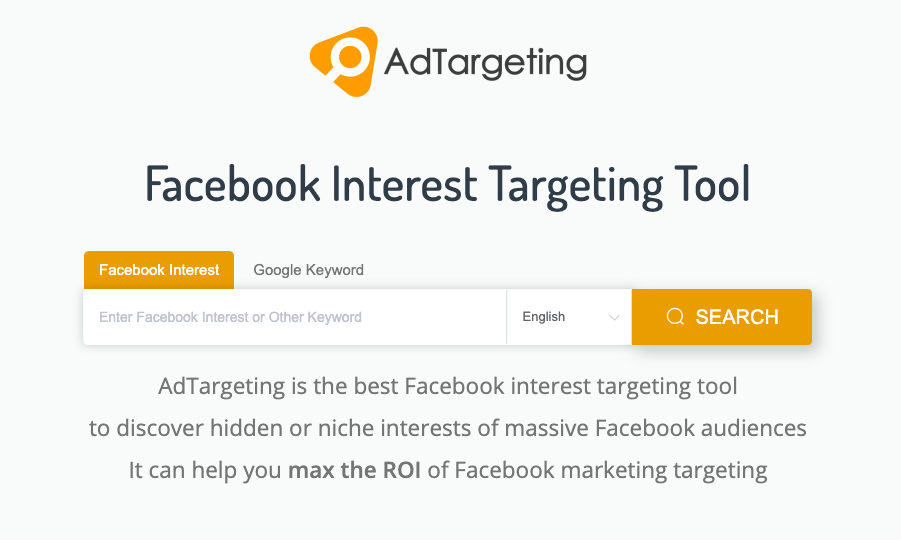 So we can see that AdTargeting can not only be used as a Facebook interest targeting tool, but also an audience analysis report can be obtained from here, and it can also be used as a Facebook ad spy tool for spying on Facebook ads of competitors, and it is readily available. And AdTargeting is also a Google keyword search tool, of course, this is a plus item.
Using the Facebook interest targeting tool, get the interests that your competitors don't know and target your potential audience more accurately, allowing you to focus more on Facebook ads and Stay ahead without wasting time or money.