Facebook Ads for Dentists : 3 Useful Advices to Target Accurate Audience
It's easy to forget that your teeth are one of the most important parts of your body and it requires constant care. The state of a person's oral health can tell a lot about their overall health and well-being. That said, maintaining healthy teeth should be a top priority for everyone and dentists are very important.
The dental industry is developed very quickly. So how can your dental practice stand out? Facebook advertisement must be helpful. Nowadays, good social media strategy is very important for any business and dental practices are no exception. Facebook marketing for dentists is becoming a big part of the overall strategy.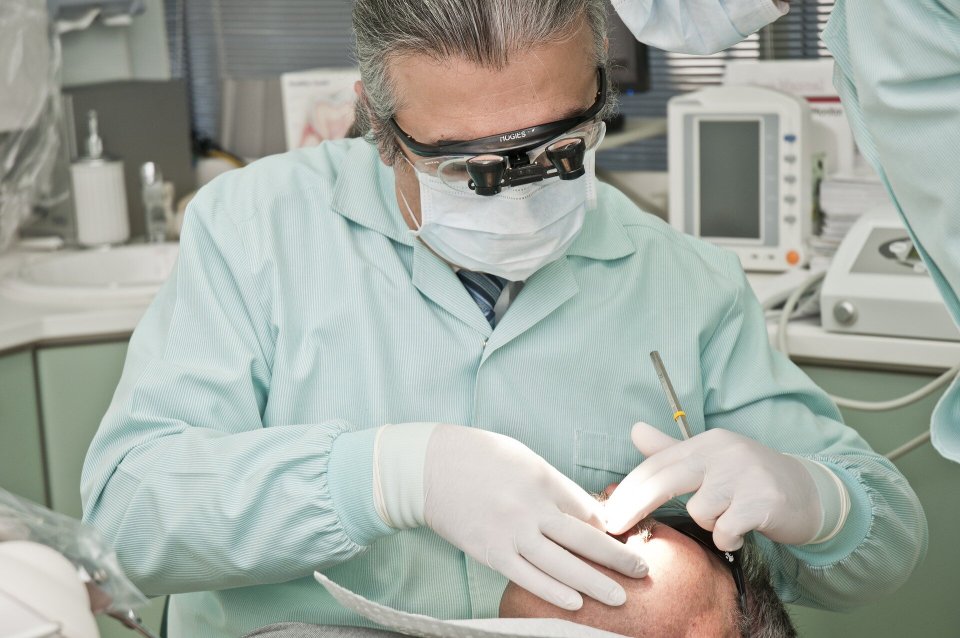 But when it comes to advertising your dental practice on Facebook, there are some problems you usually have :
1. Dentists need to get new dental patients and new families in the door of their dental office.
More often than not, the best audience for dental Facebook ads are people who have dental problems because they have not been to dentist lately, they are most likely to be your new patients.
Most people start taking their kids to the dentist when the kid is around 3 years old. Those little kids are some of the best potential new patients for dental practice. Although it is true that the families will probably have a dentist already, many may not be satisfied, and the new addition to their family can often be the motivation parents need to find a new dentist. When you are using Facebook advertising for dentists, try targeting new families.
So how do you find the targeting patients on Facebook?
2. Facebook only provides few interest keywords in Facebook Ad Manager which can not meet dentists' Facebook advertising.
Facebook interest is very important when you are using Facebook advertising. Interests allow you to refine your ad's target audience based on what they've included in their profiles, as well as the Pages, groups and other things on Facebook they've linked with.
For example, let's think about dentistry for a minute. Who are your clients? Most smart marketing consultants would tell you that if you're a beauty dentist then your customers are wealthy people who value their smile and go to the dentist frequently. And sure this is true. After learning of this, you can go with interest targeting dental audiences.
But Facebook's interests alternatives are not comprehensive because Facebook only provides 25 related interest keywords in Facebook Ad Manager so that there are few choices for advertisers. If you want to find more precise interest, you must use the Facebook interest targeting tool.
3. How to save advertising money and improve ROI ?
When you use Facebook advertising for dentists or dental offices, you may consider the cost of advertising.
And if there is a more accurate positioning, the return on investment will be higher. Besides this, if you can find other related interests which can not only attract a large number of audiences but also not be used up by others, that will help a lot.
So if advertisers can target the audience accurately , they can can reduce unnecessary display of ads and save some advertising money. If advertisers can target other related interests which are infrequent and have a large scale of audience, they also can improve click-through rates, and reduces advertising costs.
So how to target audiences more accurately and serve ads to more suitable audiences?
4. Facebook ads for dentists should have a strong local feature.
If you're a dentist who try to advertise on Facebook. Most of the "best practices" taught by the leaders in digital marketing won't work for you. Because much of the content you read online is written by marketing agencies trying to sell themselves to the world and it is not applicable for dentists. Facebook advertising for dentists need have strong local features.
You can take some time and think about your target audience. Are they predominantly male? Female? What age(s)? What sorts of events are going on in their lives?
After understanding the problems of Facebook ads for dentists, what can we do to target audience accurately and improve ROI actually?
1. To monitor competitors' interests by AdTargeting.
You can enter the competitors' brand name or other keywords in AdTargeting directly, and then you can see the interest keywords and audience's detailed information of competitors.
Besides this, you can also see the affinity of each interest word and even Facebook pages through AdTargeting . The affinity can indicate how likely your audience is to like a given Facebook page compared to everyone on Facebook. So a higher affinity score, means a higher relevance to your audience.
The list of Facebook page shows the pages that audience of "dentist" are most likely interested in on Facebook. This can help advertisers to advertise more accurately on Facebook pages.
And because you and your competitors both provide dental service, so the audience overlap is high. So you can through this way to find the Facebook Page of competitors' fans or the page the audience interested in.
For example, click the highest Affinity scored page " The Lady", we can reach the Facebook page:
And through the key information on these pages, the dentists or dental clinics can choose interest more accurately. They also can describe the portrait of users and make suitable materials for advertisements or write better articles according to the factors of these pages.
2. How to get more related interest keywords for dentists' facebook ads?
We already know that Facebook only provides few interest keywords. And we need to use the Facebook interest targeting tool to expand your own interest and find other related words which can not only attract a large number of audiences but also not be used up by others.
You just need to enter the interest in AdTargeting and it will show all the interests you need, and all relevant words will be displayed here. Enter "dentist" in AdTargeting, we can get many related interests :
Through these, we can find the different kind of related interests of "dentist" and the audience number of each keyword. And we can also find the specific teeth problems that people care about.
For example, the interest "Cosmetic dentistry", "Pediatric dentistry" and "Restorative dentistry" both has a large audience, and the dentist or dental clinic can consider targeting these interests according to their specific needs. And they can also enter these related interests to see more details. The more information they get, the better Facebook advertising can be displayed.
And there is an interest list of "dentist" at the end of this article, hope that will be helpful for you.
3. How to target the people who need dentists accurately?
Dental office can improve pertinence of advertising materials and paperworks if they know the details of interest-matching audiences, such as audience age, gender, relationship status, educations and so on.
With AdTargeting, you can click "dentist" to get more detailed information:
The majority of people care for dentists between 25 and 34 years old.
The gender of the audience is: women account for 58.8% and men account for 41.2%.
The majority of people are engaged. Single people also take a large proportion for about 34.7%.
The majority of people have a college degree.
After analyzing the details of interest-matching audiences, we can find that the audiences are mainly young people who are not married and received a good education. And this is why they pay more attention to teeth health.
Finally, here is a list of interests for dentists Facebook advertising searched by AdTargeting and I have classified these keywords as the follows:
Common interest for dentist :
| | |
| --- | --- |
| Interest | Audience |
| Dentist | 32,238,630 people |
| Dentistry | 209,915,430 people |
| Blog do Dentista | 1,449,390 people |
| Profissão Dentista | 1,446,648 people |
| Vida de Dentista | 522,530 people |
| 1-800-DENTIST | 298,560 people |
| DENTISTE' | 215,060 people |
| The Leading Dentist | 18,380 people |
| Dental degree | 21,907,520 people |
| Profissão Dentista | 1,446,648 people |
| Toothless | 47,920 people |
| Smile Solutions- Melbourne's Home of Dentistry | 18,040 people |
The specific classification of dentistry:
| | |
| --- | --- |
| Interest | Audience |
| Cosmetic dentistry | 8,980,100 people |
| Veneer (dentistry) | 8,075,570 people |
| Pediatric dentistry | 4,750,480 people |
| Restorative dentistry | 2,006,360 people |
| CAD/CAM dentistry | 391,415 people |
| Equine dentistry | 236,460 people |
| Veterinary dentistry | 115,980 people |
| Holistic dentistry | 79,580 people |
| Dentistry For Children | 18,230 people |
| Sedation dentistry | 7,850 people |
| Family Dentist | 6,100 people |
| | |
| --- | --- |
| Interest | Audience |
| American Academy of Cosmetic Dentistry | 263,650 people |
| Academy of General Dentistry | 186,814 people |
| Loma Linda University School of Dentistry | 143,020 people |
| University of Florida College of Dentistry | 51,350 people |
| New York University College of Dentistry | 37,840 people |
| Barts and The London School of Medicine and Dentistry | 30,850 people |
| University of Michigan School of Dentistry | 24,050 people |
| Herman Ostrow School of Dentistry of USC | 17,040 people |
| Indiana University School of Dentistry | 10,940 people |
| UCLA School of Dentistry | 7,910 people |
| University of Maryland School of Dentistry | 6,790 people |
| University of Washington School of Dentistry | 6,720 people |
| University of Detroit Mercy School of Dentistry | 6,100 people |
| University of Minnesota School of Dentistry | 5,830 people |
| University of Illinois at Chicago College of Dentistry | 5,140 people |
| University of the Pacific Arthur A. Dugoni School of Dentistry | 4,480 people |
| University of Kentucky College of Dentistry | 4,000 people |
| Marquette University School of Dentistry | 3,010 people |
| Howard University College of Dentistry | 1,850 people |
| Meharry Medical College School of Dentistry | 1,580 people |
| Texas A&M University Baylor College of Dentistry | 1,030 people |