Best TikTok Ads Examples In 2022
What are TikTok Ads Examples? It's a case of someone else's success. Learning excellent TikTok Ads Examples will allow us to develop very quickly in our own industry. Today, short videos are recognized as a popular reading method, and more and more people join Tiktok, which has to attract the attention of businesses and people who want to do TikTok Ads and Facebook ads.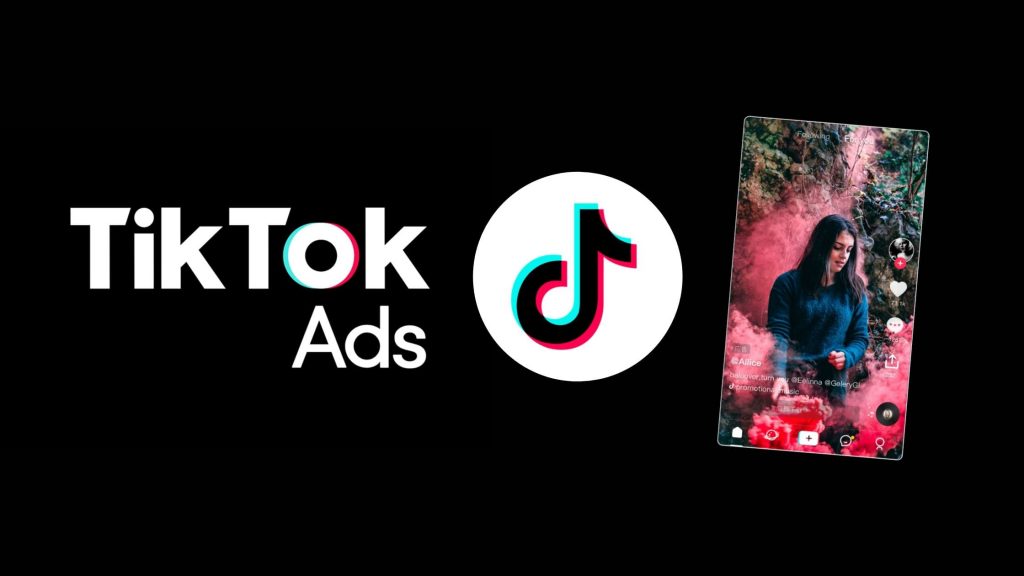 1. Why is Tiktok So Popular?
Almost every five years, a new app redefines the way we use social media. In 2022, video-sharing social media platform TikTok is currently the most popular app in the world. Let's learn the excellent TikTok Ads Examples.
There is no denying that TikTok is very popular, and in 2022, the mobile app TikTok is the current ruler.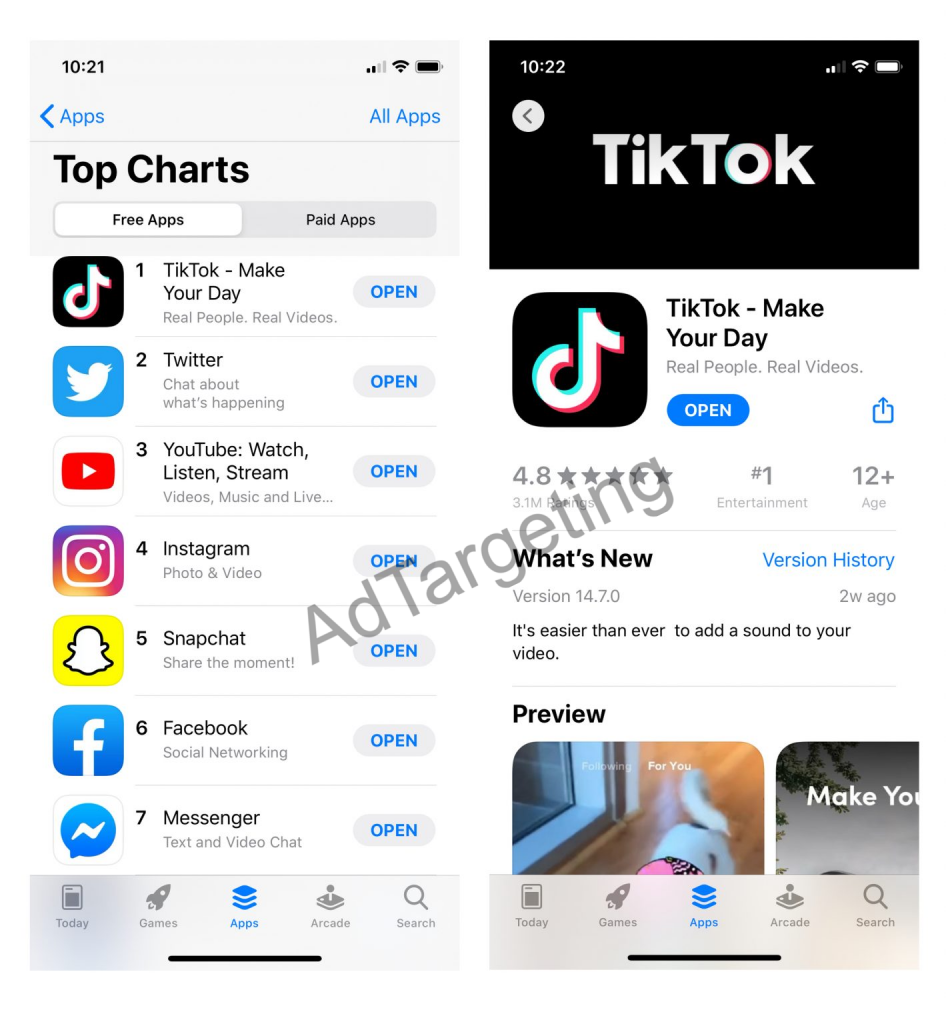 Like it or not, social media is undergoing a huge migration as new platforms capture the cultural zeitgeist. They offer newer, more unique ways to interact.
1.1 What is TikTok?
TikTok's mix of music, lip-synching, comedy and Weibo content isn't an easy-to-understand platform at first glance. It even led to the development of rival platform Triller, which aims to take some attention away from the app.
TikTok is still undiscovered territory for those over 25. TikTok offers a glimpse into what it means to grow in today's hyper-connected world. Today, the vast majority of users on Facebook are over the age of 40, while Instagram is more popular with users in their 20s and 40s. In this article, we'll learn about the history of TikTok, which owns TikTok, and how users and advertisers can benefit from the platform.
1.2 How is Tiktok
TikTok stats to know in 2022
TikTok has around 1.1 billion users worldwide as of January 2022
As of January 2021, 60% of TikTok users are between the ages of 16 and 24
Nearly 50% of TikTok's global audience is under 34
The TikTok app has been downloaded more than 1.5 billion times worldwide.
TikTok downloads reach 960 million in 2021
The TikTok app has global reach: 466 million from India, 173 million from China, 123 million from the US
Users spend an average of 52 minutes a day on the TikTok app
ByteDance, the company that owns TikTok, is valued at $140 billion, making it the most valuable startup in the world and making the company worth more than Twitter and Coca-Cola.
TikTok reports that it has more than 80 million monthly active users in the United States. 60% are women and 40% are men.
2. Why Choose TikTok
2.1 Catering To Variety
As of 2022, TikTok has been downloaded over 1 billion times. As the platform is growing, it is evolving and capturing the interest of both brands and celebrities.
Actor Will Smith was an early adopter of TikTok and has currently amassed a following of over 60 Million people. In November 2020, dancer Charli D'Amelio became the first person to earn 100 million followers on TikTok, and currently has over 123 million followers.
Other influencers such as entrepreneur Gary Vaynerchuck have also adopted the platform and have been sharing repurposed content that is more relevant to the demographic.
The biggest draw of TikTok is the ability to post about anything. Humor, hobbies, fitness, travel, music, photography, dance; every category is open and gaining huge attention. Each area is offering exposure for those that can adapt their content to the short-form video model.
While entertainment seems to be the main draw at the moment, there is an increase in both educational, aspirational, and business-oriented content.
2.2 Use TikTok for Marketing
If you own a business, TikTok marketing could potentially be a great channel for your brand. Even in 2021, there is relatively little business competition on the social platform among small to medium-sized companies.
You might think of TikTok for business as similar to using Instagram Stories. They are not meant to push for sales, but rather show the personality of your business.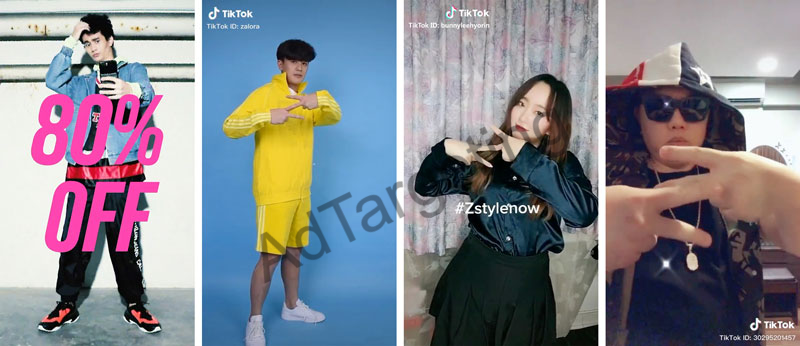 Some businesses such as Zalora have sponsored a branded hashtag challenge to encourage users to create content.
The first great TikTok video for business owners is to introduce yourself and your business. Remember, the more personal your business feels, the more people will relate to it. Douyin marketing is not for sales, but for building brand trust.
Simply sharing fun facts about your team and some information about your business can help people get acquainted with you. Another great strategy is to share your brand mission, which is most important to your small business. This helps your prospects understand what drives your business.
Another way to market your business on TikTok is to partner with influencers. The rise of TikTok influencers shows that people on the platform value the content they are creating. Every regular TikTik user will have a favorite content creator.
You can check out the currently trending hashtag challenges to see if there are any TikTok influencers you can work with. These are often referred to as branded hashtag challenges, where businesses will sponsor the hashtag and challenge users to create content around the topic.
According to TikTok, more than 50% of creators have participated in at least one hashtag challenge. TikTok influencers have an average engagement rate of 8.5% for branded hashtag challenges. Considering the US user base of more than 80 million people, this is a considerable marketing opportunity for TikTok.
3. What are TikTok Ad Examples for?
We may know the power of advertising, but executing a successful campaign is still a challenge. When there's a ton of competition within an industry, it's not easy to set a brand apart.
TikTok is vital to creators and advertisers. With the engagement and return on investment from the various campaigns in diverse industries, we've seen some of the best brands deliver their message in a way that can inspire us all.
There are currently three types of ads available on TikTok:
3.1 Brand Takeover Ads
Full-screen five-second static or animated ads that appear when a user first opens the TikTok app. These brand takeover ads direct the users to a webpage or TikTok account. This ad type has a limited number of advertisers per day in each country and can reportedly cost up to $50,000 per campaign.
3.2 In-Feed Native Video Ads
Auto-playing full-screen ads that show up between videos of user-generated content. Similar to Instagram story ads, these ads will link the users to a landing page or an app store.
3.3 Branded Hashtag Challenges
These are themes generated by brands or businesses associated with a promoted hashtag. The goal is to entice users to create videos around the theme and share. These videos are part of a brand takeover ad or in-feed native ad packages.
Running ads on the TikTok app requires applying as the service is still being tested, and for this reason, there is no accurate data on TikTok advertising rates. Some agencies report that TikTok in-feed ads are sold at $10 cost-per-impression, and require a $6,000 minimum campaign spend.
According to TikTok, over 90% of users on the platform visit several times a day, making it appealing for companies whose demographics match the TikTok audience.
4. How to Find Quality TikTok Ad Examples
Finding and learning excellent TikTok Ad Examples is the way to grow rapidly. To surpass your competitors requires you to come up with better TikTok videos and texts. It is not difficult to do these things.
4.1 Use "TikTok Interest" to query Tik Tok hot words: AdTargeting
AdTargeting is the best Google Keyword & Facebook interest targeting tool to discover hidden or niche AdWords of massive audiences. It can help you max the ROI of advertising audience targeting.
Also, AdTargeting can analyze facebook interest and Google keywords. Enter AdTargeting-TARGETING-TikTok Interest, you can see related interest.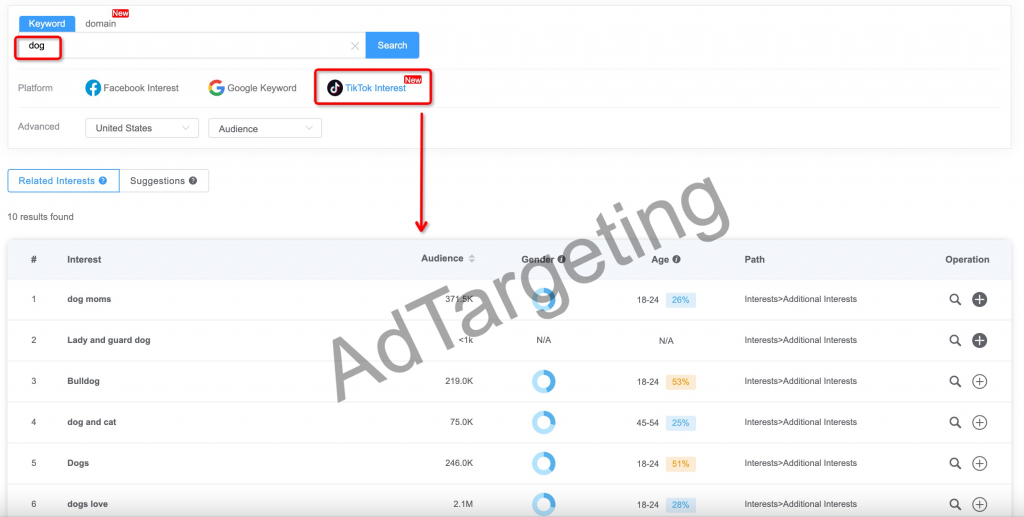 Click "suggestion", we can see audience information, age distribution, gender, etc., click Operation - "AD", you can search by the advertiser and find page name, advertising trend, released products, and so on.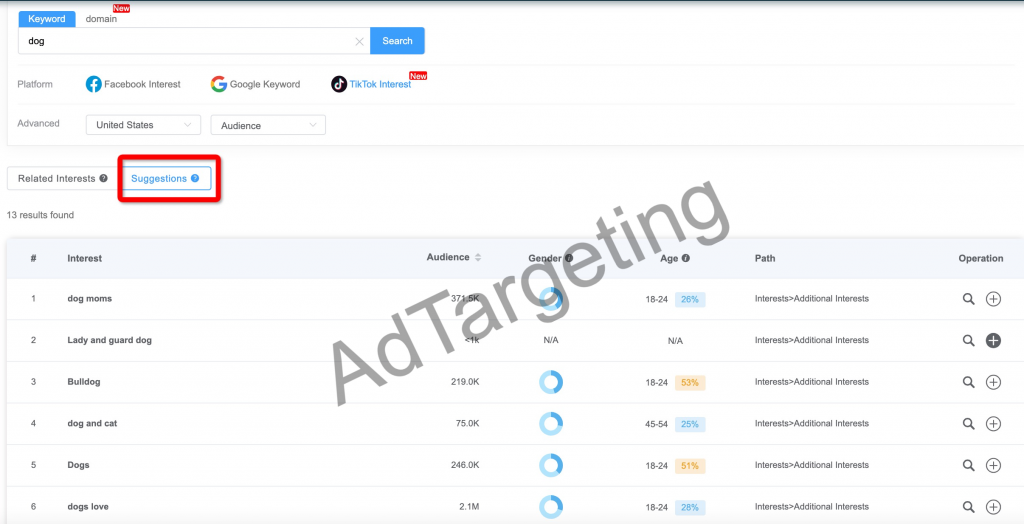 Click on "interest" word can see more information, such as: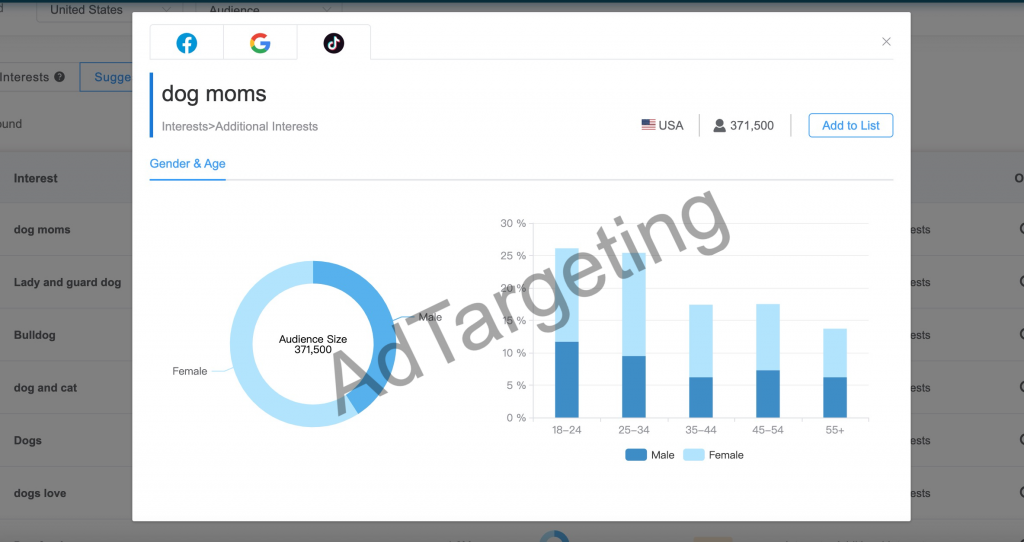 The Domain function currently only supports Google keywords. Using it, you can see information such as search volume, CPC, and PD. Let's look forward to it.
4.2 Check with TikTok hashtag feature
Use tags to find highly relevant videos, Tiktok hashtags are important to use on TikTok because they can extend your reach beyond your followers.
Hashtags can help the TikTok algorithm decide who would be most interested in seeing your content on their For You page (FYP).
We don't want to play copycat here, but it's important to keep the competition. Seeing which hashtags they're using can offer some insight into what others in your industry might be doing and inspire you to try reaching audiences or using search phrases you might not have considered.
Searching TikTok for content and videos made by competitors is a great option.
5. The Best TikTok Examples of Ads
5.1 Red Bull
Energy drink brand Red Bull does a fantastic job on TikTok with its high-octane content. TikTok's format of short, energetic videos suits the brand very well and engages both sports fans and viewers who just want to see something cool. Red Bull has earned over 4 million followers as a result.
5.2 BMW
BMW launched the hashtag #THE1Challenge to coincide with the launch of its new 1 Series sedan in July 2019. It partnered with prominent TikTok influencers Falco Punch, Sky&Tami, and PatroX, who created videos of them dancing with the cars. As of today, the hashtag has collected over 6 million views.
5.3 AMAZON
It goes without saying that Amazon knows a thing or two about marketing, and their TikTok influencer strategy is a prime example. Amazon has five official TikTok accounts: @amazonprimevideo, @amazonfashion, @amazonmusic, @primestudent, and @amazon; amongst which Amazon Prime Video is the most popular with 6.7M followers.
Amazon has the means to launch massive, traditional ad campaigns, and they have. They're responsible for the third most Branded Hashtag Challenges on TikTok, just behind Netflix and Kraft Foods. Amazon also recognizes the potential of influencers. In a single campaign for Amazon Fashion, they partnered with 40+ micro and mega influencers to carry their #PajamaJam challenge to new heights.
Influencers and ambassadors are key to Amazon Fashion's TikTok strategy—the #amazonpartner hashtag has over 72M views. Content on the Amazon Fashion account consists of ambassador content and reposts of organically created TikTok trends like #amazonfinds which has over 11.3B views. Amazon may not have needed TikTok's help, but it's obvious why it is on our list of TikTok's top brands in 2021.
6. To Win on TikTok, Hang out on TikTok
TikTok is an engrossing social media platform that's already attracted 700 million+ monthly active users. Learning from the excellent TikTok Ads Examples will allow us to develop rapidly in our own industry.
In other words: roughly a tenth of the world's population opens the TikTok app each month. (And not everyone in the world has a smartphone!)
That doesn't make it's easy for brands to capitalize on TikTok's moment, though. Success on the platform takes campaign optimization and the right creative touch.
The only advertising that consistently performs well fits in with the content around it, so someone on your team should probably spend time on the platform as a user, and get a feel for its culture.
"Familiarize yourself with the organic side of TikTok if you haven't already," Sanchez said, "so you can make your creative as native as possible and stay up to date on the latest trends."