Google Advertising Marketing Strategy Discussion by 10 Marketing Experts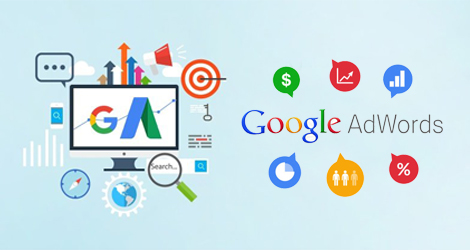 Google advertising is an inevitable way for online advertising and marketing because of its large coverage. But when setting advertising conditions, how to choose appropriate keywords? Depending on the keywords selected, the targeted audience, advertising marketing costs, and advertising effectiveness will all be affected. And is the keyword planning tool really useful? Hope to get some answers.
Marcus Clarke-Founder of Searchant. co
High competition keywords offer the best visibility, but you'll have to pay more to get to the top positions so unless your ads yield high conversions, you won't be getting the most value out of it. Look for keywords with high average monthly searches and low competition. Use a deductive approach when choosing keywords. Start from broad terms to more specific ones. Broad terms grant a wider reach but with lower conversions while specific terms provide the opposite. Keep a healthy mix of both, and always add negative keywords to prevent your ads from showing up in irrelevant searches.
Geoff Crain -The Digital Director at Kingstar Media
Google advertising is an inevitable way for online advertising and marketing because of its large coverage. But when setting advertising conditions, how to choose appropriate keywords? To choose suitable keywords, it is important to conduct competitive research using tools.
These tools show you the keywords competitors in your space are bidding on along with the ads they are using. If your competitors have a search campaign live for over 6 months and they consistently bidding on a certain set of keywords, it is safe to assume that they are relevant to their business and drive engagement. Using this assumption, you can create targeted search campaigns with similar keywords to your competition.
Abby-Director of Strategy at Snapagency.com
When creating ads for Google, there's a lot more that goes in besides just an attractive sales copy and a good photo. SEO is what makes the ads work (as far as visibility), and in order for it to be efficient, you need to think like your ideal customer. You need to think about what words they would type in order to find a business that fits your profile, or better yet, YOUR business. Essentially, you would use long-tail keywords such as "wedding stationery designer in Denver", where it can put your website right on the first page.
Kelly Hawthorne Smith- Media Director at Twelve Three Media
The first step in choosing keywords for your campaign is to identify the campaign objective and identify how this campaign fits into the sales funnel. If you are running an awareness campaign using Google Display Network or YouTube, you will want to choose keywords that are broader. You may even want to choose a category rather than a keyword. This allows for the widest reach while still being specific to your product or service.
If you are choosing keywords for a pay-per-click campaign you most likely are trying to sell a product or service to someone ready to purchase. In that case, you want to include keywords specific to your product or service, as well as the action you want your customer to take.
Tarah Darge-Head of Marketing and Partnerships of Timetoreply.com
A good way to determine the appropriate keywords to use for your marketing campaign is to plan your customer's journey with your brand. By understanding the journey that your customers are taking with your brand, you can determine their intent for finding your brand in the first place, how your brand can help them, what type of search terms they may use, and more. Gaining knowledge of all these areas of the customer journey will ultimately help you to determine exactly how to target your different customers with different keywords and how each of those keywords fits into the journey itself.
Jack Martin-SEO Executive of Elsner Technologies Pvt. Ltd.
Keyword Research is an art as it is all about understanding the audience's prediction of which words will be used to search. And while planning for Google advertising you have to select the keyword which helps to get the effective result for your ads and does not burns your budget. Now in this competitive world, it's very difficult to reach the customer with the same prospect but this can be possible if you target the right keyword for the Google ads then you definitely get your niche customers and which saves your worthy time. Let's see the Steps to be followed while selecting the keywords.
Understand what makes a good keyword or phrase
Think like a customer while listing the keywords
Use the Google Ads Keyword Planner tool to get the ideas
List out the keywords which include the products or keywords
Select the Specific and Targeted Keywords
Understand the keyword matching options
Avoid Negative Keywords like cheap, affordable
Taras Nazarov-Digital marketer at Yodel.io
When it comes to keyword research there are some go-to tactics that can be used in almost any business as a starting point:
Categorize it! First of all, build a structure for your future Google Ads efforts. It should be tied to your business, no matter if it's an eCommerce or SaaS model — you're going to need this.
Put some high-level keywords according to the structure. Imagine your customers not like views/clicks/CTRs but like normal people — how would you google your product? Then allocate these high-level keywords to the structure you already have.
Find new opportunities. Here comes the tools! Of course, there are some Keyword Planning tools that can help you.
Use your competitors and their brands. It never hurts to put an ad using your competitors' brands as keywords.
Organic search — always use Google Search Console.
Teri Shern-Cofounder of Conex Boxes
One of the ways that we like to make sure we're choosing appropriate keywords for our advertising techniques is by looking at competitors' content. This is a great way to see how other people within your industry are using certain keywords, which ones are most popular, and even get insight into where there might be gaps within the market for other keywords which aren't being noticed. Looking at other shipping container companies' content has actually given us some of the best insight into appropriate keywords when we aren't sure which ones to use for a campaign. Of course, we have other techniques to accommodate this one, I'm just saying that assessing your competitors and their content is always a good strategy when trying to get ahead and win consumers over.
Greta Simeonova-SEO Specialist at PAN Digital Marketing
Tools like Google Keyword Planner, Semrush, and Ahrefs are all useful in helping you do your keyword research. They will show you how many people in your chosen area have searched for specific keywords, how much it would cost to compete for a keyword, and can also show you what keywords competitors are using.
Don't use general keywords but rather focus on long-tail keywords that will narrow down your target audience. Think about what your ad is really about and only focus on the keywords that truly matter. Everything else is fluff that you'll be wasting your budget on as the users you reach won't be the ones you're after. Put yourself in the shoes of your target customer: If you were a customer searching for a service, product, or brand like yours, what would you search for? Think about this and tailor your keywords according to your findings.
Francesca Nicasio-Content Content Marketer at Payment Depot
When it comes to finding the right keywords to use I do three things. First, I use Google Trends. I start with the services we offer and go from there to find related ideas and trends. Next, I consider our customers and what type of searches they might perform when they're looking for a business like ours. Last, but not least, is modifiers. When looking for the best keywords adding geography-based location modifiers or intent modifiers can make all the difference. These methods aren't the only ways to find the best keywords but they are the ones that have worked the best for me.
Save 50% on Advertising Costs!
Maximize your ad ROI with little cost! Come join us!
Get Started for Free