2021 Mother's Day Ads: Most Inspiring Ideas to Boost Sales
Mother's Day is a great opportunity to create new sales. No matter which country or region you live in, you will see many specially planned advertisements around Mother's Day. Mother's Day advertisements are very important all over the world because of its special significance.
But the more contradictory point is that Mother's Day marketing is both easy and difficult for brands. A good Mother's Day advertisement can have an extraordinary effect, but if it goes astray, it may have a bad influence on the brand.
2021 Mother's Day is coming soon. This blog will introduce some inspiring ideas to boost sales for 2021 mother's day ads.
Best Mother's Day Advertising Ideas
Pandora
This ad by the jewelry manufacturer Pandora is called "The Unique Connection", and it tells a story about mother's love and the unique connection between mother and child in a short video. The story goes like this: the children were blindfolded and told to select their mother from a series of women.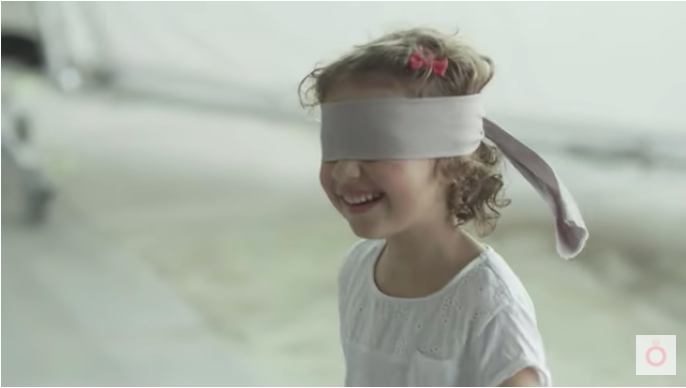 The language of the lens is very vivid, and the children's actions such as reaching out their hands and stroking their hair perfectly capture the little things that make the intimate relationship between mother and child so special. This kind of advertisement will be refreshing.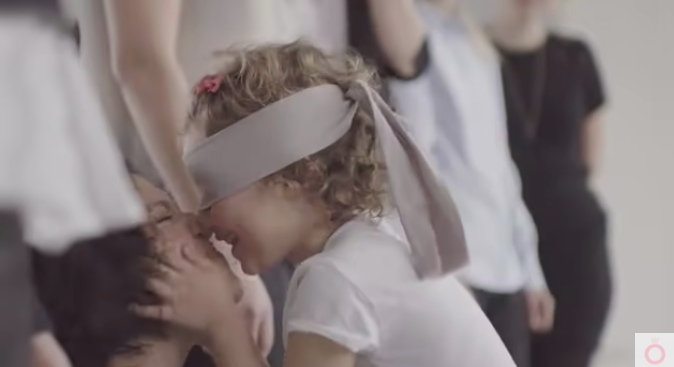 Google
Expressing emotions as much as possible is the first step in winning Mother's Day ads. For example, in Google's 2019 #HeyMom campaign, we can see that children encounter various difficulties and ask their mothers for help, which reflects the mother's "omnipotent" and demonstrated great maternal love. And at the end of the video, Google also launched its own service. When the roles change, mothers can also "hey, Google" to ask for help.
This Mother's Day advertisement not only has a good idea, but also encourages audience participation, and asks interested people: "What is your favorite #HeyMom story?" It even responded directly to some people who commented. This is a very benign advertising interaction, which can increase the participation of advertising and is more conducive to spreading.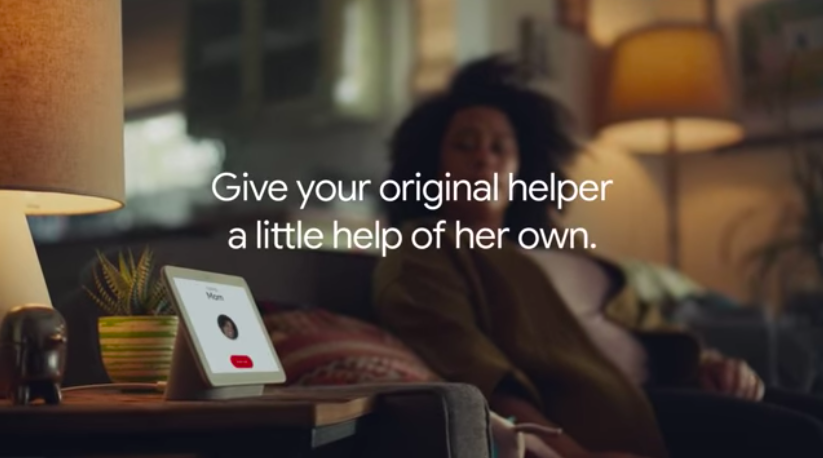 Allswell
Of course, Mother's Day ad ideas are not just limited to video. Other forms of expression can also stand out. So how to do it? A good example is mattress maker Allswell, which cleverly launched #BantheBrunch, a social campaign that rallies moms to lie in bed instead of getting caught up in the traditional Mother's Day brunch they really don't want. The promotional images are colorful and thematic, and the tagline, "Dear moms, we get you," is straightforward and simple, getting right to the heart of the matter.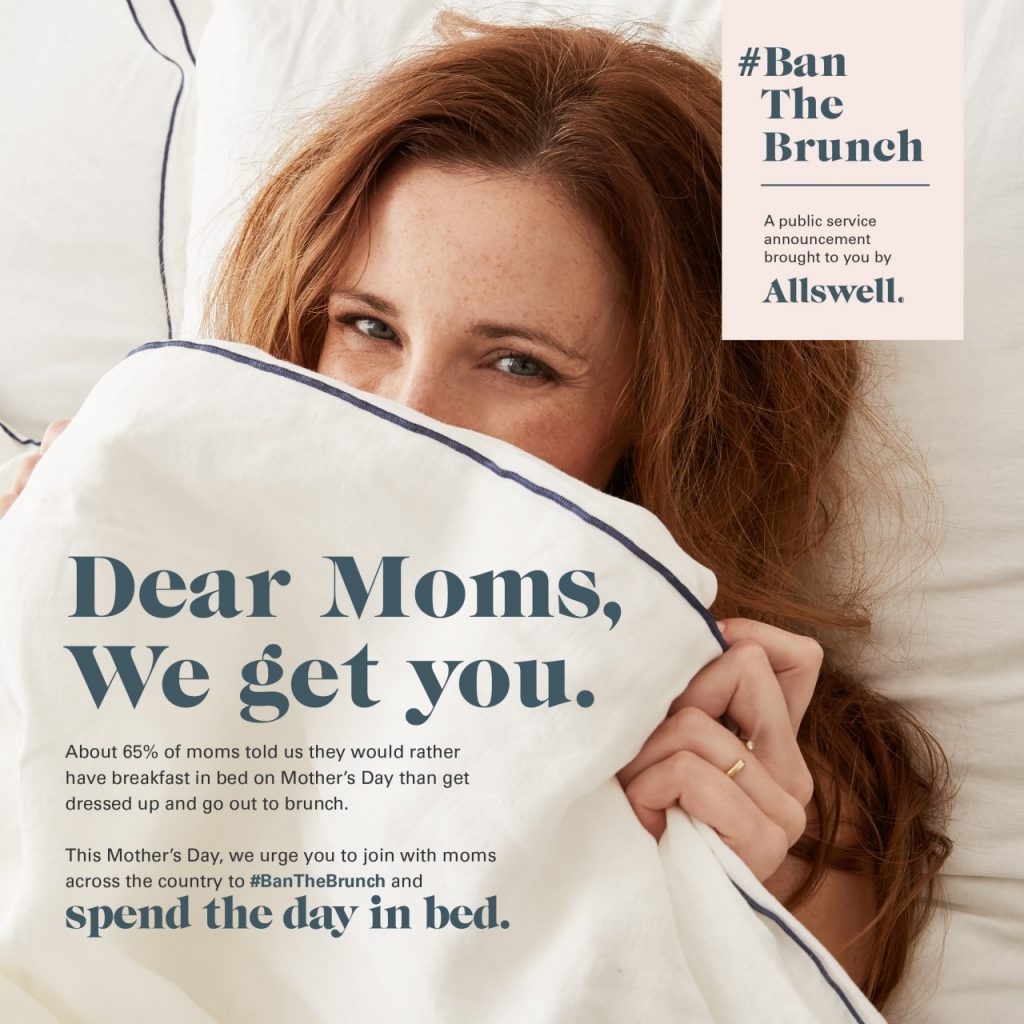 Mother's Day Advertising Setting Tips
Target your audience precisely
Start by narrowing down your audience and targeting your buyer personas - the people who are most interested in your ad. Don't waste time and money targeting people who will see your ad and quickly skim past it. If you want to place Google ads, you can consider more when deciding on keywords. And if you are trying to place Facebook ads, then you can similarly use interest targeting to narrow down your audience. Using relevant search tools can make your ad targeting more accurate.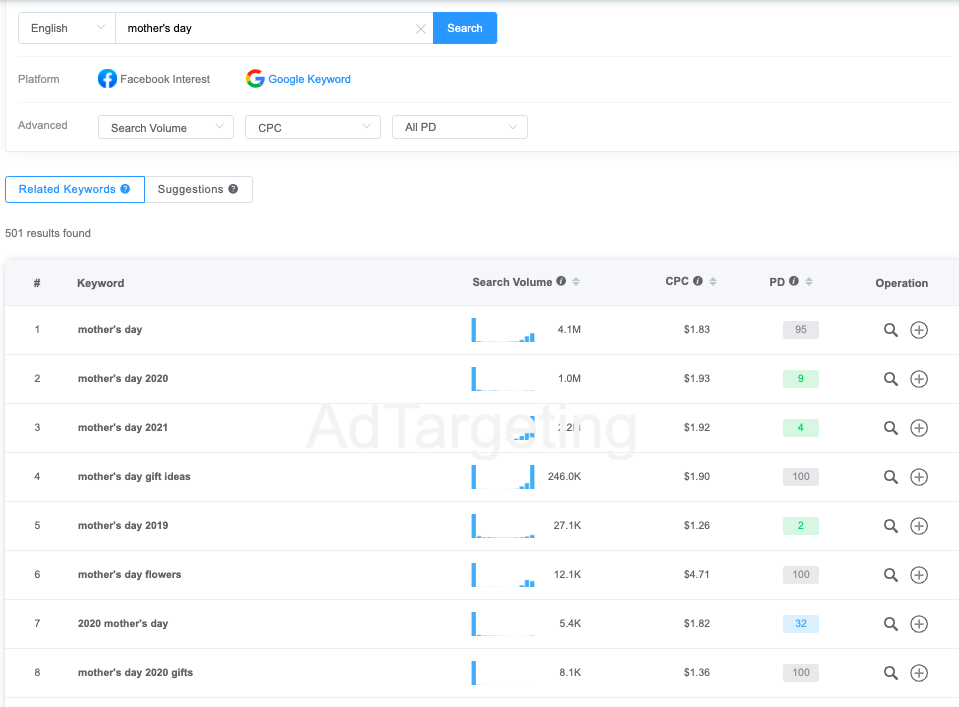 Use video
Using more videos is one of the best ways. People automatically establish contact with the conversation, laughter and smiling people seen on the video. They can see body language and hear voices in a way that is not possible with static photos. Mother's Day ads in particular often require a video to convey a story and thus be impactful.
If you use video on Facebook, please keep the following in mind:
1.Two minutes or less will increase the retention rate of viewers.
2.Make sure that your description and video title use common search phrases to increase the likelihood of appearing in search engines.
3.Upload videos locally. Upload your video directly to Facebook without using a YouTube link.
Building trust with your audience
Advertising itself is a vehicle for expression, especially for Mother's Day ads that carry special meaning, and if you build content around a service, you're likely to get frustrated and bored! Instead of marketing your services, build trust with your audience, provide unique value that you can offer, and promote your company in a unique, engaging and interesting way without "stagnant advertising".
Professional Tips for Mother's Day Advertising
1.Use hashtag campaigns to start conversations with customers. Capturing the hearts of fans who like to connect with their favorite brands will inspire lasting brand loyalty and can even further engage customers when brands start a conversation.
2.Speak to your audience about what they are experiencing. Provide timely and relevant value beyond your offerings to turn new customers into long-term brand loyalists.
3.By showcasing real people and real stories, you can create a more authentic emotional connection with your customers.
Conclusion
No matter where you are, Mother's Day is a special day. And because of the rapid development of the Internet, online shopping is very convenient, making this activity very meaningful to both the brand and the mother!
Embrace creativity, incorporate sincere feelings into advertisements, and create great Mother's Day advertisements!