How to target Facebook ads to fans of a competitor page in 2022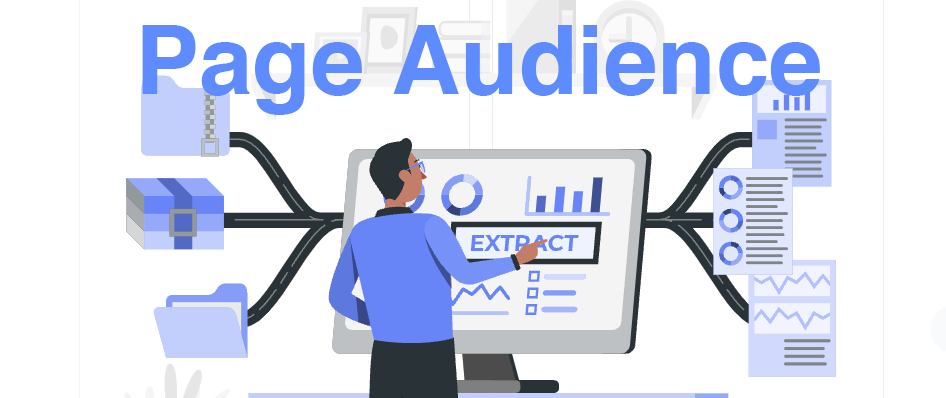 1. Precise competitor targeting with Facebook ads is significant for businessman
If you're a business person and you don't know how to use free facebook page analysis to grow your business, find potential audiences of competitor targeting, drive final sales, and cultivate loyal customers, then you don't know enough about business. Facebook ads are unique to a business person. Obviously, the people who advertise on Facebook are very broad, because it is a tool that has a very high coverage rate for different brands and different industries. If you are a business person looking to expand the reach of your brand, then you must pay attention to the reach of Facebook ads of competitor targeting.
This creates a more interesting phenomenon. No matter what industry you are in, you can always find your competitors on Facebook. In 2021, there will be more than 3 million Facebook advertisers advertising their products. Advertising expands the influence of the page.
2. So, how do you target your competitors targeting' fans and audiences through advertising? First, you have to find some competitor pages
Find it via Facebook's page search box: you can find competitors targeting pages by searching the page. For example, I am an online clothing seller. Recently, I was following a brand called ak sport. Here I searched for ak sport shoes, and we found the competitors targeting page. There is no doubt that it has a certain influence. Over 1500 people liked it.
, and we found the competitors targeting page. There is no doubt that it has a certain influence. Over 1500 people liked it.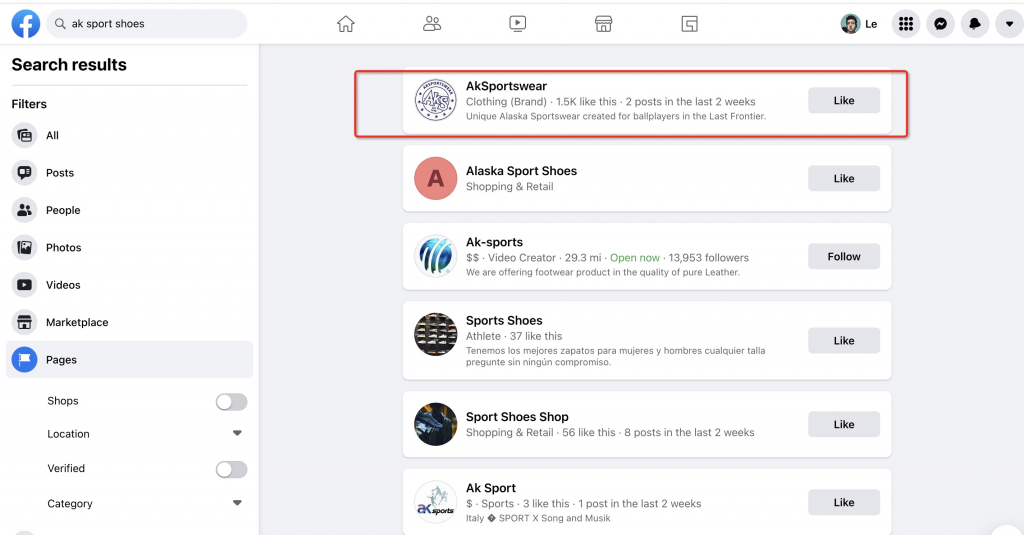 Find it by public figures on Facebook: how to target Facebook ads to fans of a competitor page? If you are following a sports brand clothing, then you need to find some sports brand spokespersons, searching their names can let you quickly find influential pages.
Find competitors' pages through other channels: how to target Facebook ads to fans of a competitor's page? such as youtube, Twitter, Instagram, find very influential videos, blogs, etc., to find their corresponding pages.
If you can see this, then I have reason to believe that you have found a group of competitor targeting pages. They may have a lot of influence and have millions of audiences. They may focus on vertical areas with only tens of thousands of people.
But anyway, I'm sure! These people who follow your competitor targeting pages are the exact audience you have to find. Who are these people? Where are they? How about the distribution of gender and age? how do target Facebook ads to fans of a competitor page? this is the information you must pay attention to in advertising. There was a time when I became very anxious to find them, I tried to find clues in the comments on the page, and there is no doubt that this method will not work well and waste a lot of time.
Finding a competitor targeting's page may be a very simple matter. You only need to spend 5-10 minutes on this matter, and you can get a long list of competitor targeting pages, but analyzing your competitor's audience is not that easy.
Luckily, a group of tech folks dedicated to serving Facebook ads found such a need, and you can try it out for just $1 if you feel the need to. They solved an important problem, how to target Facebook ads to fans of a competitor targeting page.
4. Who are the followers on the competitor page? How to get their gender and age distribution?
In view of my strong curiosity about competitor targeting page analysis, I opened this tool, entered adtargeting, and clicked the second function page audience in the navigation bar, the upper left corner is a few sample sites, here we can track some common indicators: The total number of followers of the competitor targeting page, the number of likes a competitor targeting page's post received, how many posts the competitor page sent in total, and how many posts the competitor targeting page sent on average per day. This helps us quickly monitor the traffic of competitor targeting pages.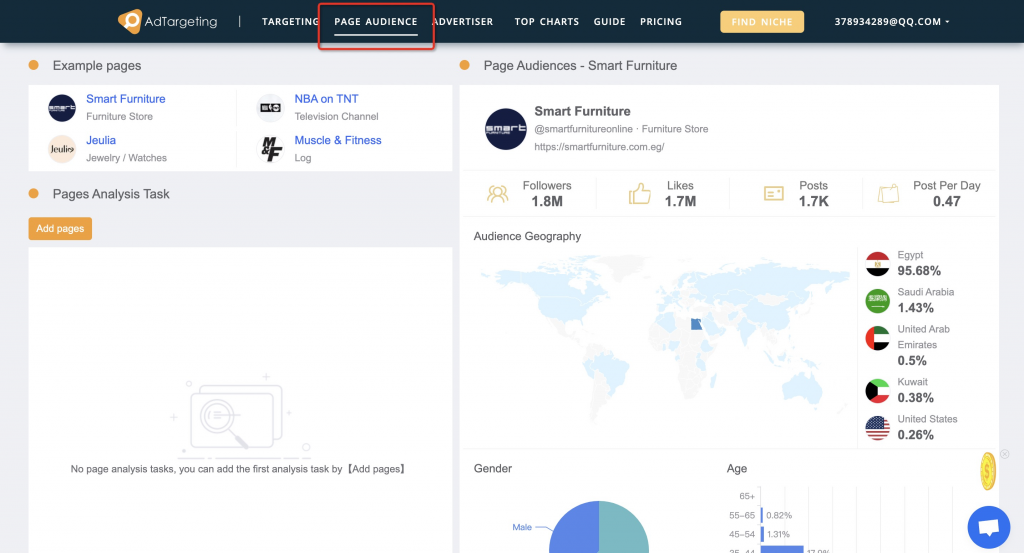 1. I still use the clothing brand Anne Klein sport shoes I am familiar with to search on the Facebook page, that is, I found a large number of related pages. Obviously, the page's attention on Facebook is very popular. how do target Facebook ads to fans of a competitor's page? Here, you can directly see that the competitor's page has Hundreds of thousands of fans.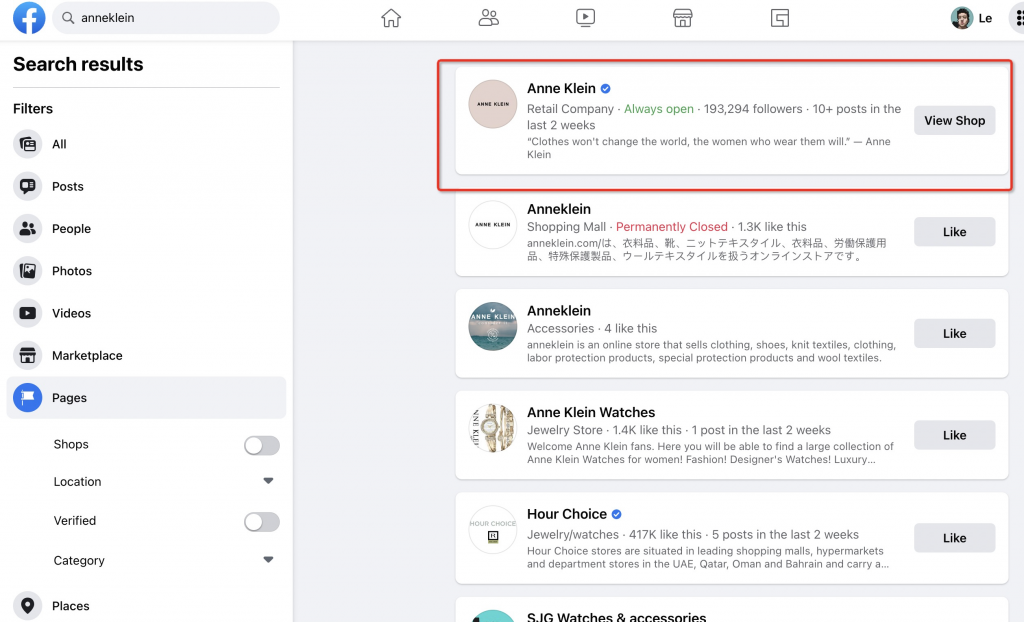 2. Go back to the adtargeting tool, click add add pages, and enter the URL of our competitor targeting page. You can see in the list that we have added it successfully. Notice! The tool here specifically emphasizes that it is impossible to analyze competitor targeting pages with less than 10,000 followers, which is very normal, because the distribution of large-scale crowds cannot actually be judged below 10,000 followers. We also cannot trust the accuracy of this data.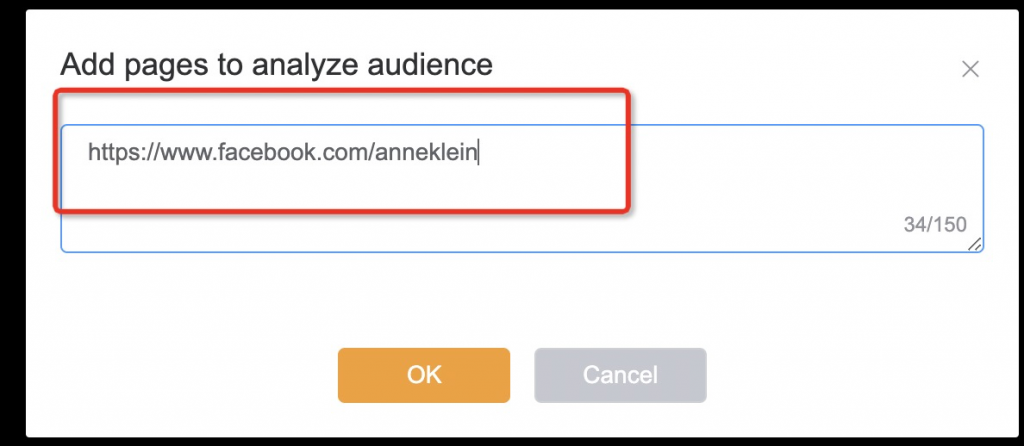 3. After entering the URL, we can see that the competitor targeting page has been added successfully. We can view the analysis process and the date of the analysis at any time. Trial users can have 5 days of analysis opportunities every day.

4. After waiting for about 10 minutes, we waited for the page where the fan analysis was successful. Here, we first intuitively saw the number of fans, likes, posts, and average daily posts. alert! Competitor targeting pages have 1-2 posts to attract traffic almost every day. This is a point we must pay attention to. Frequent posting can increase the attention and activity of fans. We should pay attention to this problem, and we can also find some surprising information by analyzing the post content sent by competitors targeting pages every day.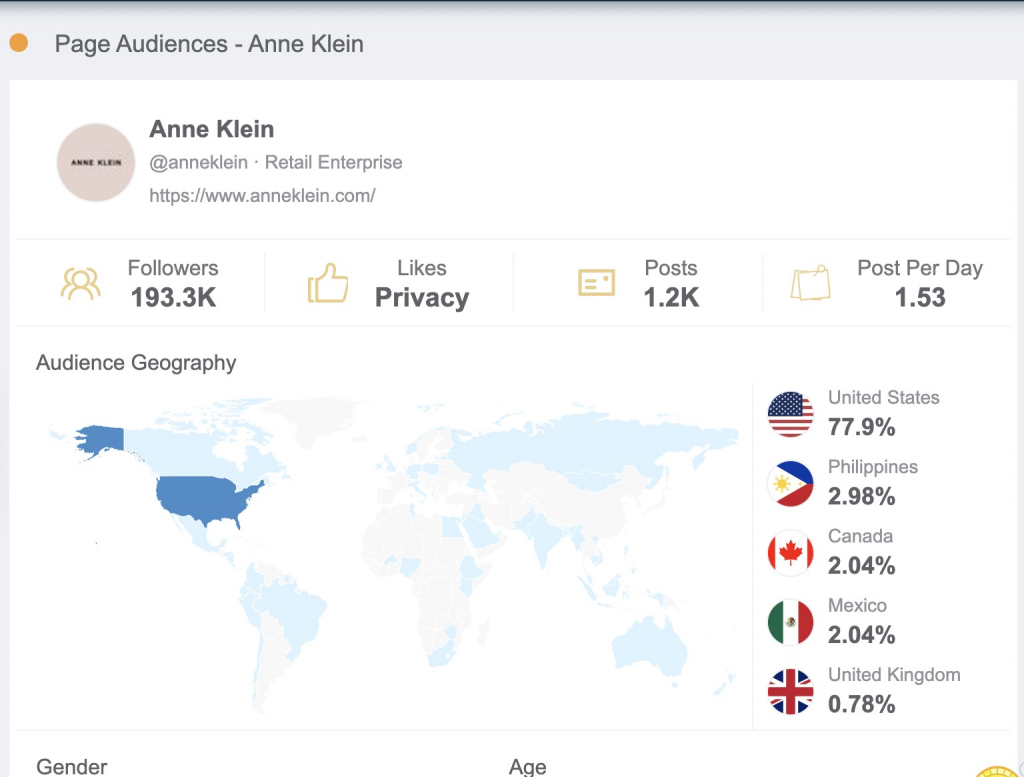 5. This is the most surprising part of this tool. Most of the fans are female users. Obviously, this data is accurate, because this is a clothing brand for women, and their ages are between 35 and 55. Oh, I really didn't take this metric into account, if that's the case then I need to change some strategies in my ad delivery. Female users aged 25-34 are less concerned about this brand. how to target Facebook ads to fans of a competitor page?I can put some advertisements on them, which can achieve unexpected results.
6. The content of the advertisement is also deeply affected by these factors. For example, the majority of people with a college degree or above are here, so I must pay attention to the topics that these educational groups like. The married crowd is also what we must pay attention to. The consumption they can generate on clothing is definitely far less than that of the single crowd. Of course, this is just my guess. I have to seriously reconsider the impact of this data on my ad serving.
5. how to target Facebook ads to fans of competitor targeting pages?
Seeing this, I think this problem is no longer a problem for you. You have conducted an in-depth analysis of your competitor targeting pages, whether to enter these demographics directly in your campaign; or avoid these influential competitor targeting pages and find some other audiences, which requires you Make your own decision.
Just a quick question, if you followed your competitor's targeting page on this tool and analyzed his followers, would he know? Obviously, the privacy of this tool is very good, they will not know that you have analyzed them, and this is one of your advantages.
6. last
How to target facebook ads to fans of a competitor page?Facebook competitor targeting page analysis allows you to focus on your main competitor targeting pages. This benefit is very intuitive. The most direct impact is to precisely target Facebook ads to fans of competitor targeting pages, or to avoid directly targeting fans of competitor targeting pages. . Of course, it's up to you in the end, hope this article is useful to you.