30+ Brilliant TikTok Captions to Increase Your TikTok Traffic
How to Use TikTok Captions to Increase TikTok Traffic
First of all, you are making a brilliant decision by adding TikTok to your social media strategy. With over a billion active users - and more joining every day - your ads already have a high chance of success. You're in the right spot if you're wondering how to make the most of TikTok captions for better traffic to your brand.
Whether you create a video, ad or any other content on TikTok , there is one guaranteed way to boost its performance - TikTok captions. In this article, you'll learn everything you need to create TikTok captions that capture and hold your audience's attention.
In addition to a crash course on the benefits of TikTok captions, you'll also get simple tips to generate the best captions (with examples). Finally, you'll understand how to measure and improve your vedio performance by tweaking your captions based on the insights you get from a reliable tool.
Ready? Let's get your TikTok captions to premium performance scores.
Do you Need TikTok Captions for Ads and Videos?
TikTok captions exist for one crucial reason - inclusiveness. It's not compulsory to add captions to your TikTok video or ads. But if you're interested in having a wider reach and better traffic, TikTok captions is a feature you must not ignore.
Imagine scrolling through your TikTok feed in a relatively noisy area, and you see a video that makes you pause. You'll agree that captions encourage you to stick around and find out what it's about. Without captions, you'll forget who's video it was, and even if you wanted to search for it, you would not have much information to do that effectively.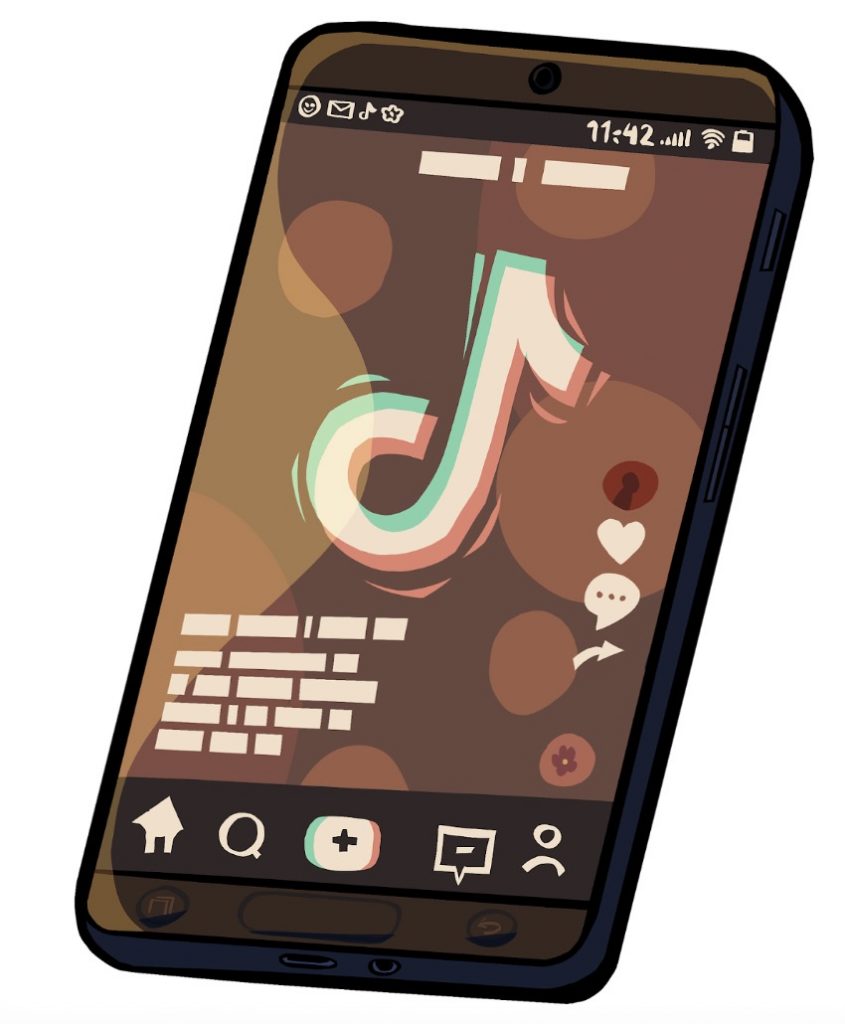 Captions keep your audience engaged and fully interested in the video content. They'll react to what they see, and if it's impactful enough, they'll also promote that content. Also, TikTok algorithms favor content with captions.
Answer this: how would you like your target audience to behave when they see your video or ads? One of the most effective ways to get that result is to use TikTok captions.
How to Generate Ideas for TikTok Captions to Go Viral (with examples)
To generate TikTok caption ideas that go viral, there are a few things you should understand and always remember.
Understand your goals and objectives: TikTok captions indeed help keep your audience engaged with your video. It's also an opportunity to add personality to your content. The key here is to remember what you aim to achieve from your video ad, remember your brand tone and personality, and then use that information to generate caption ideas. Something as short as TikTok quotes or a branded hashtag can do the trick.
Focus on clarity: The shorter your video, the better its appeal. Try not to force too much information into a short video. It's just as ineffective as a very long video. Instead, focus on the essential details and use the simplest words to communicate to your audience. You only have a few characters to win this. Give it your best shot.
Include a short CTA: When it comes to getting reactions from social media and going viral, sometimes you have to ask for it directly. TikTok offers different options of calls-to-actions that you can use for your videos and ads. But did you know that your TikTok captions can also have CTAs in them too? It's like a subtle reminder to your audience, and if you made a great impression, it would be easy to do what you're asking of them. So, whenever you can, add a CTA to your TikTok videos.
Check your competitors and some industry influencers: Sometimes, creativity doesn't come easy to most of us. That's normal at any stage of your content creation. If you're having a hard time creating TikTok captions to go viral, check your competition and steal smartly. You can't copy what they do, but there's a lot of inspiration to get from them. If you don't find any competitors to inspire you, then check out influencers within and outside your industry. Explore. Don't limit yourself.
Use power words: Power words are attention-grabbers. Ideas that make TikTok captions to go viral must have the ability to tug at the heartstrings of your intended audience. You don't have to use big and jargon words in your captions; they won't do you any good. What you need is simple words that communicate change, results, and the right emotions to your audience. Power words work like magic, don't abuse them.
Be creative and get to the point: TikTok rewards creativity. A better way to put this is that your audience is a group of people with a short attention span who appreciate witty lines, cute references, and straightforward content. If you can manage to combine all of these qualities in the character limit that TikTok provides you, nothing is stopping your TikTok captions from going viral.
That said, here are a few examples of TikTok captions that can inspire you.
Funny TikTok Captions for your videos
When life sucks, don't make lemonades. Coffee is better.
Got spare time on your hands? Come to TikTok and burn it
Did you just smile? You have to like this video
What's your second favorite F word? Mine's Friday
How's life over there? It sucks here too.
If you're wondering how I got here, a motivational speaker told me to try new things.
TikTok is the perfect excuse for making mistakes. Just say it's a trending challenge.
Living my best life eating, sleeping, and TikTok ing.
It looks easy, right? Try it. Let's see.
Things are not looking right? Turn left, honey!
Short and cute TikTok caption ideas
I'm not just cute. I'm drop-dead gorgeous.
Let people go "damn!" when they see you rock that outfit
Life is too short to try to blend in. Be you. It's cute
Do you know what's sexy? Confidence. Wear it and own it!
Like what you see? Join the challenge
People come and go, but the real ones always come back
Who's your bestie? Create this moment with them on TikTok
Are you a writer? Give this a better caption
Normal is overrated
Born to dance? Join me
Simple TikTok quotes for caption ideas
Time is money. Money is time
The best time to start is now
Be yourself. Everyone else is taken
If you can dream it, you can do it
There are no winners in life, only survivors
Simplicity is the key to brilliance
Get busy living or get busy dying
You only live once… and that's not so bad
Growing up is a trap. Don't do it!
Scared of losing? That only happens if you don't play
How to Edit TikTok Caption after Posting
Have you ever posted a video on TikTok , only to realize you made some errors in the TikTok captions? Unfortunately, the default and popular solution to this is to delete the video and reupload it from scratch. This could be grossly inconvenient, especially if you spent a lot of time editing the video before posting it.
To save you from that stress, here's how to edit the TikTok caption after posting.
First, click on the "Me" icon to access your profile
Tap on the video that needs editing
Save the video by clicking the three dots icon on the right side of your screen and selecting "save video." This allows you to have the edited version of your video on your device.
Then, click on the plus icon as you would do to upload new content
Select the recently downloaded video and correct the captions as you wish.
Finally, delete the video with the errors and promote the updated one.
You'd notice that you still have to delete the initial video. This means that before considering how to edit TikTok captions after posting, you should confirm that your content doesn't have so much activity yet. If it already has significant engagement, you may want to improvise by adding a new video to override the initial one.
How to Edit Video on TikTok (Auto captions, voiceover, and music)
TikTok emphasizes creativity. A lot. No matter how short your video is, there are many resources available on the platform to explore and add flair to your content. You can use auto-captions, which is pretty cool if the audio message is the core part of your content.
The voiceover and music feature allows you to try different tunes and pick the best to represent your brand and message.
Here's how to edit video on TikTok using captions and auto-captions:
First, upload your video
For the auto caption feature, tap the "captions" icon and let the software scan your audio and process it into text for your audience. Thanks to speech recognition and auto transcription.
For manual captions, still, let the scanning and processing take place. Then, click on the edit icon or "pencil" and adjust your captions as you wish.
In most cases, you'd have to do some manual work for TikTok captions since the feature only recognizes the English language and might misspell some words. You can also explore some external caption-adding apps and online video editors for broader options.
To edit a video on TikTok with voiceover, here's what to do:
First, record or upload your video of interest
Click on the "next button" to move to the editing screen
Select the voiceover option with a microphone icon
Tap the "record" button to start recording your message
Take it a step further by using the "voice effects" options to add more life and uniqueness to your video
Adjust the volume of your recording to your desired level and post your content for the world to see
Record or upload your video and move to the editing screen
Click on the "sounds" option to explore the library of fun tracks made available
Click on the sound you're interested in and drag it to your chosen position on the video
Tap the finish icon and post your content
How to Improve TikTok Ads Performance (with captions and Ad targeting tools)
Like every marketing activity, to get the most out of your TikTok video ads, measurement and monitoring performance are important. The numbers you'll get from measurements help you decide what to tweak, hold on to, and discard.
How do you know you're displaying your ads to the right people? How certain are you that your TikTok captions contain the right keywords for your video ads? What guides your next line of action to get the best results you want?
Remember that for any TikTok caption to go viral, it must resonate with your target audience, be creative, and make them want to engage and share your content. It must also be clear, captivating, and highly targeted.
To measure the performance of your creativity, you should make use of specific tools that work for social media metrics or TikTok specifically. An example of such is the free TikTok AdTargeting tool.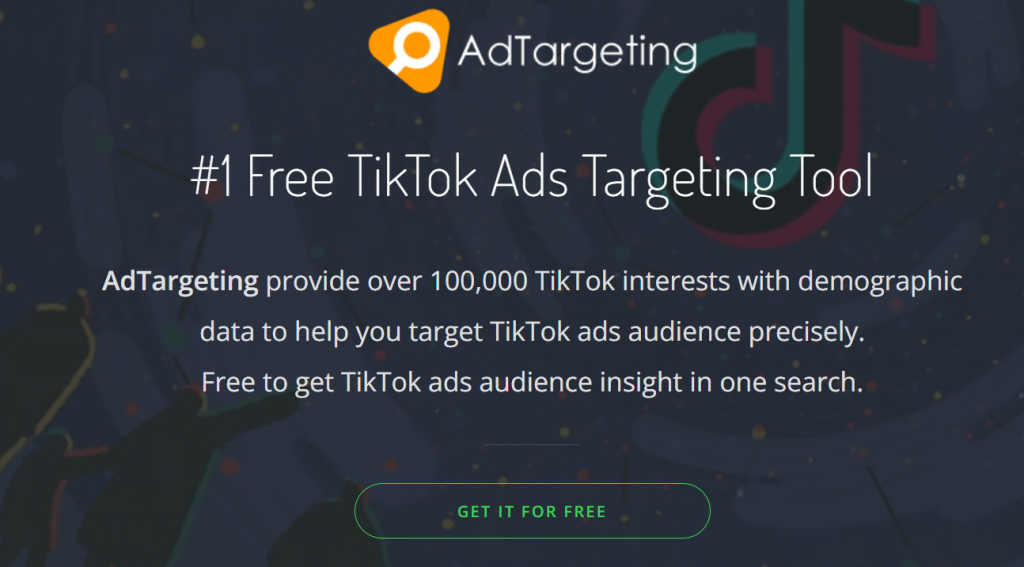 AdTargeting TikTok ads targeting tool is one of the best audience insight research tools to understand and discover the best high-performing keywords to reach a massive TikTok audience. In addition, it'll supply you with numerous alternative keywords that you can use to supplement your target keyword. The ad targeting tool also helps you estimate the percentage of TikTok audience that your advertising goals can reach. This, in turn, helps improve the ROI of your TikTok ads.
Interested in how the free TikTok Ads Targeting tool works? Try it out now.
Conclusion
The beauty about creating content on TikTok is that the more creative you are, the higher your chances of getting reactions. You'll get results as long as you are open to experimenting, frequent content creation, and encouraging engagements.
The bottom line for the best TikTok captions is to focus on using as few words as possible to make as much impact as possible. In one to two sentences, let the personality of your brand shine without restraint. Take inspiration from successful brands and make your TikTok captions do their job.
Save 50% on Advertising Costs!
Maximize your ad ROI with little cost! Come join us!
Get Started for Free