How to use adsets update
Function introduction:
save all interests as 'projects' you can build on and add to overtime.
adds interests directly to your ad manager in a single click - without any cutting and pasting, help you use interests faster.
Operation steps:
step 1:Add interests to 'project'
You can click the 'add' button on the right side of the list to save the interests, and click the floating button on the right side of the screen to view your saved interests.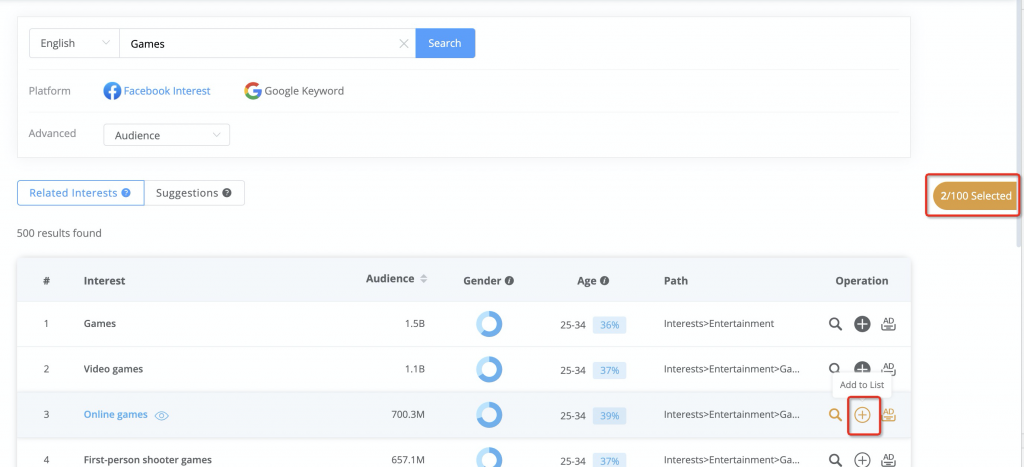 You can add the interests to the 'project' in the popup.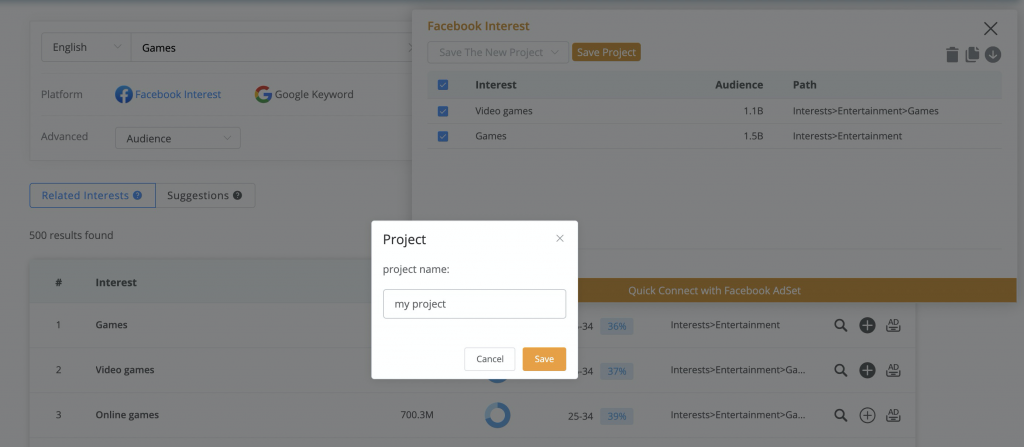 After you create a project, you can select a project from the drop down box above to re-update the interests in the project.
step 2:select adsets
Click the button at the bottom of the popup to display the adset console. You can filter all ad groups under a certain campaign by ad account and campaign.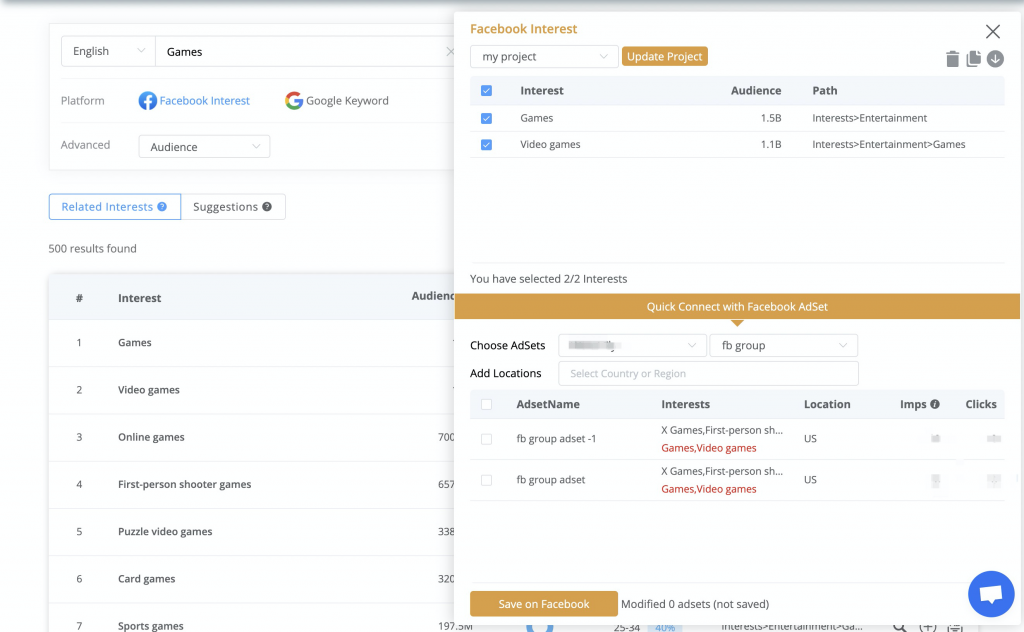 step 3:choose interests and locations
The selected interests and locations will be displayed in the adset list, marked in red, and you can compare them.
step 4:update adset
When you select the adsets that need to be updated, you can update the selected interests and location to these adsets by clicking 'save on facebook' button. If you have not selected any interests or adsets, the button click is useless.
The update operation may take a while, please be patient. When the update is successful, there will be a popup prompt.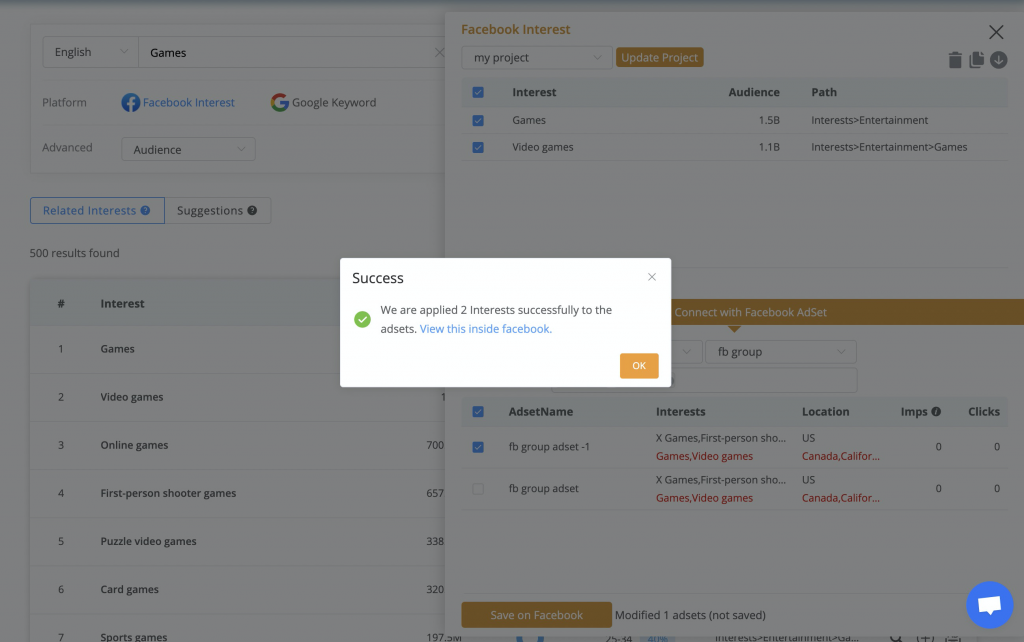 Click the blue text to jump to your Facebook's Ad Manager to view the effect. You will see that your selected locations and interests will be applied to adsets.